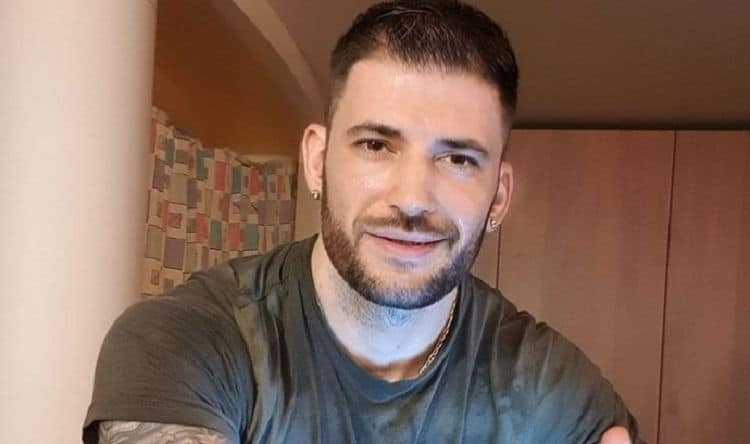 Stanislav Yanevski's acting career is a perfect example of quality over quantity. Even though he has just over a dozen acting credits on his resume, Stanislav has been a part of some very successful productions. He made his acting debut in 2005 as Viktor Krum in the movie Harry Potter and the Goblet of Fire. He reprised the role in the following Harry Potter film. Being part of the cast allowed him to share his talent with a wide audience and he quickly became known to people all over the world. Although Stanislav hasn't made an on-screen appearance since 2019, he is in the process of working on a few things. That said, the next few years are definitely going to big for Stanislav's career. Continue reading to learn 10 things you didn't know about Stanislav Yanevski.
1. He Didn't Always Want To Be An Actor
There are countless actors who have known they've wanted to entertain for their entire lives. That wasn't the case for Stanislav, though. Acting wasn't something he always saw for himself. In fact, he actually got into acting by accident, but it turned out to be the best accident of his life.
2. He Is A Producer
At this point in his career, Stanislav is best known for what he's done in front of the camera. However, he's also shown an interest in telling stories from the other side. He earned his first production credit in 2017 with a short film called Frame of Regret. He also produced an upcoming movie called The Cloaking. There's a very good chance that we'll see Stanislav do more behind-the-scenes work in the future.
3. He Has A YouTube Channel
Stanislav's fans will be happy to know that they can catch them on their screens even when he isn't working on any acting projects. Stanislav has a YouTube channel and he's actually pretty active. His videos consist of vlogs, workout videos, and other kinds of content. He currently has more than 4,000 subscribers.
4. Family Is Important To Him
From what we know about Stanislav, he isn't married and doesn't have any children of his own. However, family is still one of the most important things in his life. He appears to have very close relationships with his loved ones and he loves spending time with them when he can. It's also important to note that he is a very proud godfather.
5. He Spends A Lot Of Time Outside
Traveling can be a great way to experience and explore the world, but sometimes the best things are right under your nose. This is something that Stanislav has learned over the years. Stanislav is the kind of person who has lots of love and respect for nature, and he looks forward to being outside.
6. He Went To School With Harry Melling
Even though Stanislav was born in Bulgaria, he eventually moved to the UK. He attended Mill Hill School at the same time as Harry Melling who played Dudley Dursley in the Harry Potter movies. Anybody who has a copy of the yearbook definitely has something special.
7. He Loves To Workout
Living a healthy lifestyle is one of Stanislav's top priorities. As a result, he is a very active person who likes to incorporate exercise into his regular routine. Whether he's lifting weights or going for a run, you can bet that Stanislav is going to find a way to burn some calories.
8. He Rides A Motorcycle
Stanislav is an adventurous person who loves a good adrenaline rush every once in a while. He loves cruising around on his motorcycle and it's one of his favorite ways to go sightseeing. In an Instagram post in August of 2021, he referred to his motorcycle as his "best buddy".
9. He Likes His Privacy
There are plenty of actors out there who have gotten addicted to what it's like to be in the spotlight. As a result, they'll do just about anything to be on the receiving end of attention. That isn't how Stanislav gets down, though. From the beginning of his career, he has chosen to be very private. There isn't much information out there on is personal life. When he does do interviews, he likes to keep them focused on his work.
10. He Likes To Dance
Acting might be Stanislav's main form of creative self-expression, but it certainly isn't the only one. He also enjoys dancing and it's typically something he does during his workouts. While it's clear that Stanislav loves to dance, it doesn't appear that he has ever tried to pursue it as anything other than a hobby.