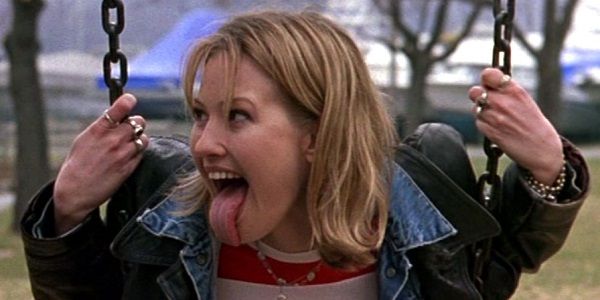 There are a lot of movie fans who would not recognize the name Joey Lauren Adams today. But in the 90s, she was a popular face on television. Among her superb acting talents, she was known for her unique and distinct voice. However, she went quiet for a long time, only taking on smaller roles in film and television. While fans stay hopeful for her comeback to the big screen, here are 10 interesting things about Joey Lauren Adams.
1. Joey Lauren Adams' Most Popular Film
In the movie world, certain roles tend to stick more than others and become the actor's most memorable characters. Adams is a perfect example of such an actor. She's majorly known for portraying Alyssa Jones in 1997's Chasing Amy. In the romantic comedy, Adams starred alongside Ben Affleck and Jason Lee.
2. Joey Lauren Adams Made Her TV Debut In the Early 90s
Adams started on the big screen with the 1991 American sitcom Top of the Heap. She was featured in all seven episodes of the show (including its pilot), playing the character Mona Mullins.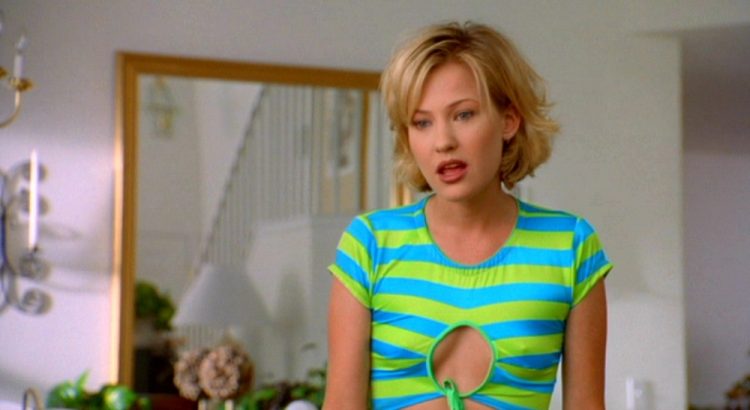 3. Adams Played Three Different Characters on Married… with Children
Undoubtedly one of the 90s busiest actresses, Adams appeared as a guest star in three different episodes of Married… with Children. Her first appearance was in the 20th episode, Top of the Heap, in the show's fifth season. She played the same character she did in the actual Top of the Heap sitcom.
In the sixth episode, Buck Has a Bellyache, of the sixth season of Married… with Children, Adams was back playing Cousin Effie. Then she played Janie in the episode, The Wedding Show, in season seven.
4. Adams Writes Music and is a Huge Fan of Country Music
The actress has long shown she's much more than a pretty face with a distinct voice. The multi-talented actress also writes music. In Chasing Amy, Adams is credited with having written the songs she sings in the film. She has also always spoken about her love for country music.
5. She Often Gets Mistaken for Another Actress, Renée Zellweger
It's common to get mistaken for others occasionally. It happens to almost everyone. However, for Adams, she gets mistaken for a fellow actress, Renée Zellweger.
6. She Once Dated Film Director Kevin Smith
During the filming and production of Mallrats (1995), she began dating the movie's director and writer, Kevin Smith. Although the relationship didn't last long, Smith said dating Adams inspired writing Chasing Amy.
7. Joey Lauren Adams Starred in Four Films with Ben Affleck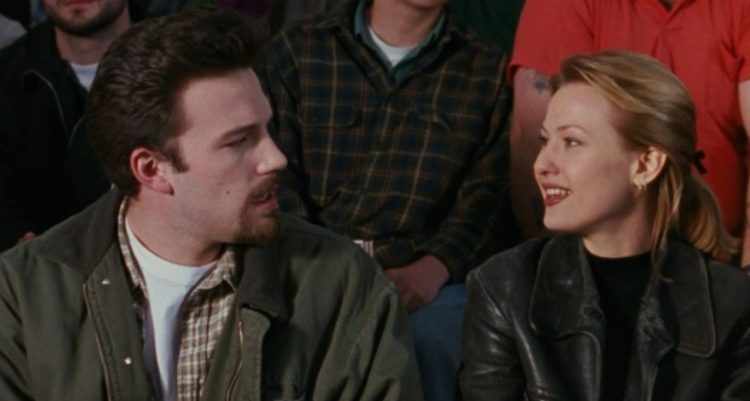 It's not uncommon to work with an actor in multiple films. For Adams, she has shared the screen with award-winning actor Ben Affleck a record four times. The first time they appeared together was in Richard Linklater's Dazed and Confused (1993). Then Kevin Smith's Mallrats in 1995, Chasing Amy in 1997, and Jay and Silent Bob Strike Back.
8. Joey Lauren Adams is Married
Adams has been married to Brian Vilim since 2014. Vilim proposed in November 2013 at Al-T's in Winnie, Texas. The seafood and steakhouse was the first place the couple met. Vilim is one of the industry's finest cinematographers. Adams does not yet have any children.
9. Grady Nutt is Joey Lauren Adams' Uncle
Adams made the revelation in 1997 on The Tonight Show with Jay Leno. She was on the show to promote the film she starred in, Chasing Amy. Grady Nutt was popularly known as "The Prime Minister of Humor." He was a Southern Baptist minister, author, TV personality, and humorist.
10. Joey Lauren Adams' Net Worth
The actress has an estimated net worth of $1–2 million. A fair amount, since she's not been an active feature in top television shows and films.