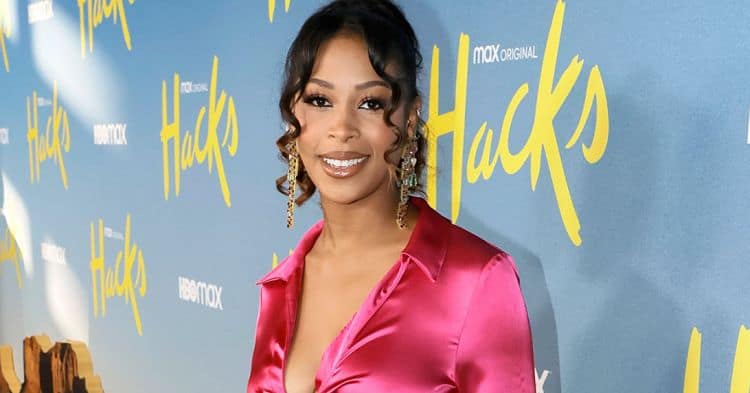 Growing up, Skye Townsend was a funny girl. Not much has changed, either. However, her humor these days is also earning her a significant paycheck, and she's not mad about it. The young actress and singer have had a lot of good times in her life, and she's earned the right to list out some serious accomplishments on her resume, but it might be her role as, well, everyone on a hit show that has the world talkinghttps://en.wikipedia.org/wiki/Skye_Townsend. If you don't know what we are talking about, it's time to learn who she is.
1. She is Young
She's young, but she's not so young. She is not a teenager just getting her start in the business. Rather, she was born on September 1, 1993. She grew up in a time when the internet and social media did not really influence her early life, but they both played a large part in her later life.
2. She is from California
She is a born and raised California girl. She comes from the Santa Monica area where she lived with her parents growing up. While we are not sure she is still there, we do know that this is a place where she feels very much at home.
The thing she is most famous for is perhaps her singing talents. She's released to Eps so far. Her first was in 2012 and her second in 2015. We don't know if she plans on releasing another, but she is incredibly talented and has such vocal range.
4. She is an Actress
In addition to her singing skills, she takes after her own father here. She's a talented actress, and she has some major projects to her name so far. She's worked on a few shows for networks such as BET and she was part of the Lucifer cast for a time.
5. She Has a Famous Father
Everyone in Hollywood knows her father's name. He's actor Robert Townsend. He's also a comedian and a director, and that is a lot to do when you are in this line of work. She knew the business for a long time before she was part of it thanks to growing up with a father who is so involved.
6. She is Also a Comedian
She is really so much like her father. She's also a comedian, and it is something she's quite proud of. She has been working on a show called "A Black Lady Sketch Show," that has allowed her to focus on her life as a comedian. She's been working hard, and her fans are loving what she brings to the table.
7. She Loves a Challenge
The best thing for her about working on this show is that it is a challenge for her. She gets to play a different character on a daily basis, and that is something that brings her a tremendous amount of joy. Being able to do that has allowed her to focus on her talents and her gift, and she's been able to find more meaning in so many things.
8. She's Hoping to Send a Message
The message she is hoping to send is a big one. She wants the world to know that she can do as many things as any other person in the comedy business. She wants everyone to know you don't have to be Jim Carrey or someone like him to make people laugh. She's a black woman, and she can do the same things. She's got a long list of hilarious black women to follow in that manner, too, so she's in good company.
9. Her Parents are Divorced
She was a child when her parents split. Her mother is Cheri Jones. She married Townsend on September 15, 1990, and they divorced almost 11 years after their wedding date. However, they did have three children during their marriage, which means that this lovely young actress did grow up in a large family.
10. She's A little Private
She's very proud of what she is doing. She is very proud of what her life is doing for her. However, she's also very much into keeping as much of her life to herself as she can. As a comedian, this is not always an easy feat. However, she's also someone who is working on separating the two aspects of her life to the best of her abilities, and she's been quite good at making that happen for some time now
Tell us what's wrong with this post? How could we improve it? :)
Let us improve this post!