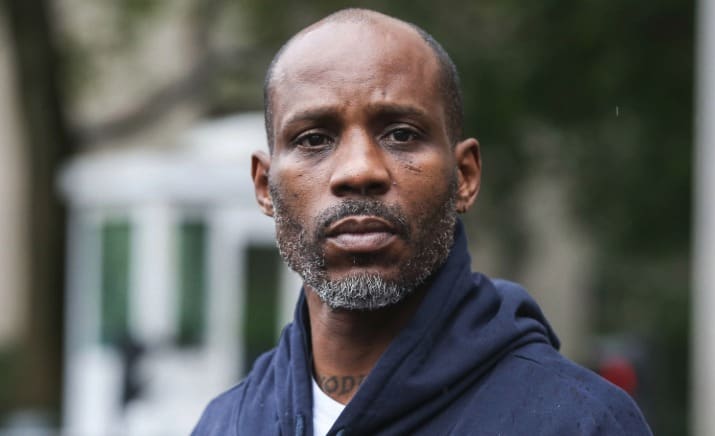 In celebration of Black History Month, this article will focus on five musicians who helped define music and elevate their genre to mainstream status. These artists helped transcend the art of music that resonated with millions of people across the globe. While Tupac and Biggie definitely deserve better biographies, this list will focus on artists who haven't gotten as much love on the movie and television front.
DMX
Tragically, the rapper and actor passed away at the age of 50 last May. DMX (Dark Man X) made his mark on the music industry back in the '90s, garnering a strong reputation as a rising star thanks to some incredible collaborations on songs with Jay-Z, Ja Rule, The LOX, and LL Cool J. However, it was his song, Ruff Ryders Anthem that truly got his career going and it helped his first album, It's Dark and Hell Is Hot, reach No. 1 on the Billboard 200 chart in the US. It would eventually sell over five million copies. DMX's appeal wouldn't just stay at music as the rapper started appearing in movies as well: Romeo Must Die, Exit Wounds, and Cradle 2 the Grave are his most notable features. Though the rapper struggled with personal demons outside of his music career, he's a well-respected artist who has made a tremendous impact in the music industry and one of the pioneers of the rap game. DMX has been nominated three times for a Grammy, but his music will forever be remembered by a generation who grew up listening to the former Def Jam artist.
Nat King Cole
A legend that helped change the genre of jazz; Nat King Cole burst onto the scene in 1939 by forming the King Cole Trio. The group toured the world and gained popularity over time thanks to landing songs such as That Ain't Right, The Christmas Song, and (I Love You for Sentimental Reasons. However, Cole didn't just make an impact in music as he became the first Black man to host an American television in 1956. He would continue to be featured prominently on television and movies by starring in roles on The Ed Sullivan Show, Istanbul, and China Gate. Cole would maintain his popularity in the media and movie landscape, winning six Grammys and receiving a special achievement Golden Globe. Nat King Cole was an important voice for the Black community as he helped bring White and Black families together thanks to his incredible music. He also opened up more opportunities for future actors or entertainers of color. Tragically, he died of lung cancer at the age of 45 in Santa Monica, California.
Prince
An icon when it comes to both music and pop culture, Prince taught himself music at such a young age and managed to sign a record deal in 1978. It wouldn't take long for the musician to become a worldwide sensation as Prince reached No. 4 on the billboard charts and went on to go platinum. His eccentric and bold music continued to light up the charts and eventually, Prince would crossover to movies with Purple Rain being his first official feature. The film would go on to make nearly $70 million and he won an Academy Aard for Best Original Score. In total, Prince has been nominated for 60 Grammys, taking the golden statue 14 times throughout his illustrious career. Flowing with unmatched energy and charisma, Prince managed to be a success in nearly all forms of media and was even given a Hall of Fame Award 2008 from the Grammys. Unfortunately, the singer was found dead on April 21, 2016 at his Paisley Park compound in Minnesota. Prince may be gone, but him and his music will never be forgotten.
Snoop Dogg
Another pioneer who brought West Coast rap to the forefront of mainstream, Snoop Dogg was discovered by another legend, Dr. Dre, who heard one of the rapper's early demos, Dre invited him to audition and rest for the West Coast rapper is history. Snoop's first album, Doggystyle, was an instant hit as it reached No.1 on the Billboard's hip-hop and Top 200 charts. Snoop's star power would only grow from that point on, and while the rapper would make his way into the movie and television landscape, Snoop's best remembered as an artist with a distinct lyrical style and flow that managed to create classics such as Who Am I (What's My Name) and Gin and Juice. Snoop has been nominated for 12 Grammys including album of the year, and influenced many of the upcoming generation of rappers thanks to his successful breakthrough in the mainstream.
Lauryn Hill
While Lauryn Hill's solo-career was a short-lived venture, the female MC managed to break barriers and make an album that's considered one of the best of all time. Hill's success came during her time in the Fugees, which also had Prakazrel "Pras" Michel and Wyclef Jean. The legendary group focused on hip hop, soul, and R&B. Though their first album, Blunted on Reality, turned out to be a critical and commercial flop, it was the song Killing Me Softly that helped the group gain notoriety. Their next album, The Score, sold 17 million copies, making them the highest-selling rap group of all time. They also won two Grammys for best rap album and best R&B performance by a duo or group. Sadly, that was the final album from the trio as Hill would fly solo and came out with The Miseducation of Lauryn Hill in 1998. The album was an instant success, selling more than 19 million worldwide and earning her five Grammys. Hill would step away from the limelight and has yet to create a second full-length album. Though the artist was only in the music world for a short period of time, her lyrics remain timeless, and her music is simply unforgettable. Who knows, maybe The Fugees will get together someday and make one more album.