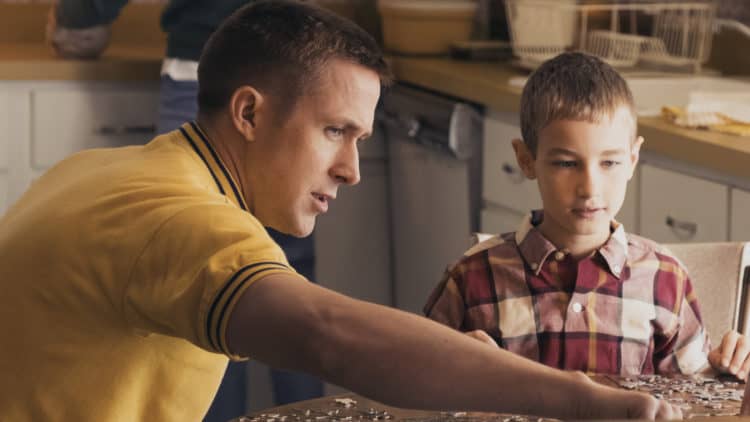 Coming off hot thanks to Whiplash and La La Land, Damien Chazelle returned with another ambitious film that centers around Neil Armstrong, an Engineer who joins the space program and spends years training and risking his life during test flights. On July 16, 1969, the world watched as Armstrong and his fellow astronauts Buzz Aldrin and Michael Collins embarked on a journey of a lifetime that's etched in American history for eternity. The Ryan Gosling vehicle came with some nice buzz due to high critical praise, with the film garnering 87% out of 457 reviews. The film opened up with a solid $16.5 million domestically, with its total run ending at $105.7 million based on a budget of $59 million. First Man is far from a total flop but considering the subject matter and how hot Chazelle's name was around this time, the film surprisingly faltered at the box office. So, what happened? Let's dive deeper into the subject to examine the reasoning behind First Man's lackluster box office run.
Neil Armstrong's Story Just Didn't Capture The Interest Of Audiences
According to viewership estimates, nearly 650 million people watched Neil Armstrong walk across the moon on July 20, 1969. You can understand why executives would think that the story of Neil Armstrong and his crew embarking on the historic journey would result in big business at the box office. However, the key thing is that First Man came out in 2018, over four decades after the historic moment. Neil Armstrong's story hasn't been forgotten, with schools teaching about the unforgettable moment in history; however, this is a new generation that simply isn't all that interested in the story of Neil Armstrong. What was cool and engrossing in 1969 is likely a trend of its time. Granted, being the first man to walk across the moon isn't just some hot fashion trend, but the point is that most of the younger generation could care less about the milestone achievement outside of school walls. I'm not knocking the huge milestone Neil Armstrong accomplished. While the astronaut is engrained into pop culture history forever, Armstrong doesn't have the appeal to most mainstream audiences like a famous musician or athlete would. Till this day, you hear about The Beatles, The Beach Boys, The Rolling Stones, or Led Zeppelin; In fact, they're classic music still plays on radio waves. Neil Armstrong doesn't have that luxury of remaining relevant for different generations. As I previously stated, Neil Armstrong's story is taught in most schools; however, let's be honest here, how many students truly take an interest in Neil Armstrong's story after the school bell rings?
Venom Killed Any Sort Of Momentum That First Man Had
Venom entered the weekend with an abysmal 30% on rotten tomatoes. However, the key factor isn't that the movie was terrible, but the famed comic book villain had a built-in audience because of the Spider-Man lore. Sure, the last time that Venom made his live-action debut, he was trashed by critics and audiences because he felt shoehorned in during Spider-Man 3 (Which Sam Raimi himself confirmed); however, the string of bad reviews surprisingly didn't stop comic book lovers from checking out the film themselves. Venom opened to an astounding $80.2 million domestically. That film would end up making nearly $900 million worldwide during its original run. Audiences clearly enjoyed the Sony pic as it was the hot ticket of the month. Of course, another film stole audience's attention spans that month, A Star is Born. The remake surprisingly took the box office by storm, opening with $42.8 million and ending its run with nearly $500 million worldwide. That film catapulted Lady Gaga's mainstream appeal, but more importantly, it took the attention of the older demographic. Despite being a Pg-13 film, First Man was also a prestige pic that was mainly targeted for an older audience, the same one that A Star is Born was winning over. The main reason that A Star is Born became such a hot commodity is due to Lady Gaga, who was already a big mainstream music star, thus she was able to draw in the young demographic as well. Venom is an example of how little audiences tend to care about critical reception and how powerful the comic book brand is. We're still deep in the age of superheroes and it shows no signs of fatigue yet. A Star is Born is a example of how strong word-of-mouth and the overall appeal of musicians in entertainment in media in general. First Man is far from a bad film, but unfortunately, it lacked any pizzazz that the two other movies brought to the table.
Tell us what's wrong with this post? How could we improve it? :)
Let us improve this post!