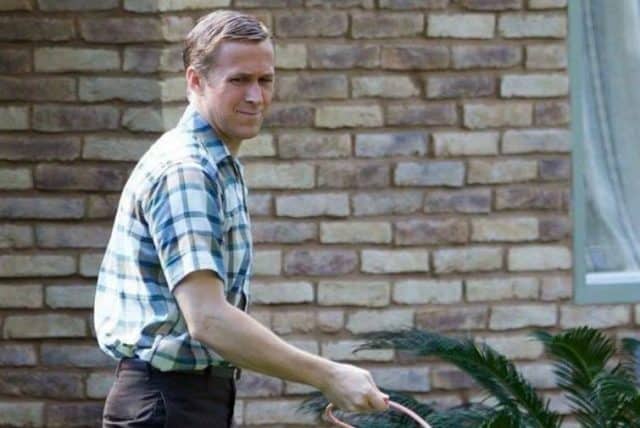 History is coming to the big screen in 2018 when Damian Chazelle releases his biopic First Man, the story of the moon landing back in 1969. This has the chance to be a momentous movie based upon its subject and the fact that it's bringing together an all-star cast to highlight the experience. The moon landing was a moment in human history that still lives on through the continued accomplishments of the human race, and yet also stands as a moment in time when our reach attempted to push past our imagination. Thus far humanity has not attempted to put their mark on any other planet save to send probes and machines to do the work of gathering information, but the moon landing is still something that is seen as an outstanding accomplishment, as it should be.
Already we know a few things about the movie, such as the fact that its cast will be made up of those that are already proven and have been seen to do great things onscreen. Ryan Gosling will be taking the roll of Neil Armstrong, while Buzz Aldrin will be played by Corey Stoll. Gosling is coming off of a stupendous run thus far with his roll in La La Land and Blade Runner 2049, while Stoll has made his mark in films such as Ant Man and This Is Where I Leave You, as well as the hit Netflix show House of Cards.
John Bernthal, who's been having a great run as of late, will play the role of Dave Scott, another astronaut that successfully touched down on the moon and became another part of history. Bernthal's credit to date include his memorable role on The Walking Dead, Baby Driver, Shot Caller, and the upcoming Punisher series on Netflix. He's been experiencing a serious rise in his career and has proven that he's someone to be taken seriously when it comes to various roles.
First Man is going to be following the career and life of Neil Armstrong primarily, showing how a Korean war aviator eventually became one of the most famous astronauts in the world. It's set to show his life from 1961 all the way up to the defining moment in 1969 when he took that fateful step onto the moon's surface to the amazement of those that had never dreamed such a thing could be possible.
This is definitely not a film for those that still somehow doubt the moon landing, at it's a buildup to one of the greatest moments in history during which humanity achieved the sights upon which their hopes and dreams had been set for so long. The race to moon was something that had been a driving force for so long in the country that the first step onto the lunar surface might as well have been the most important step ever taken in human history.
With this all-star cast and gripping story Chazelle should hopefully be able to expect a huge turnout and a very positive review. The release date for First Man is set for October 12th, 2018.
Tell us what's wrong with this post? How could we improve it? :)
Let us improve this post!