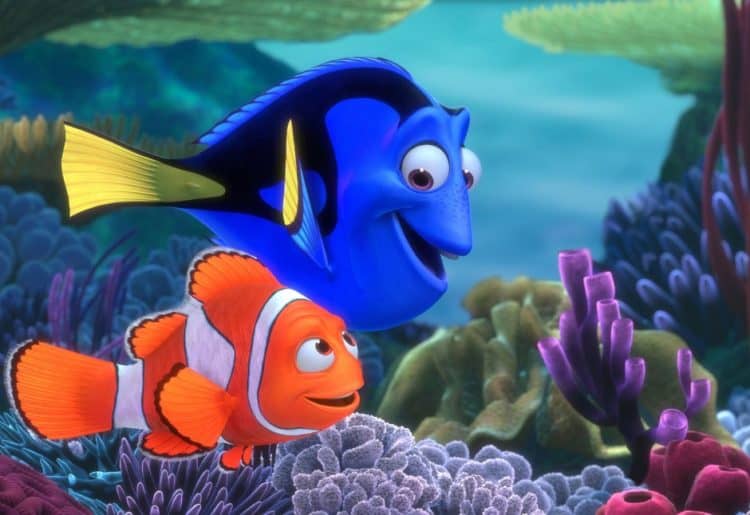 Upon its release in 2003, Finding Nemo quickly became one of the most popular movies of the year. With a star-studded cast of voice actors and a heartwarming story, it was easy why so many people fell in love with the movie. But while Nemo may have been the star of the film, his father, Marlin, is also an unforgettable character. Like Nemo, Marlin's life was marked by tragedy. His wife and all of their eggs (with the exception of Nemo) were killed which resulted in him being very overprotective when it came to Nemo. While Marlin's story may seem pretty cut and dry on the surface, one fan has come up with a theory that will probably rock your world. After seeing what this person has to say, you may not ever be able to look at Finding Nemo the same way again. Let's talk about a fan theory that makes Marlin's story even sadder.
Did Marlin's Grief Get the Best of Him?
Anyone who has ever experienced the loss of a loved one knows that the grieving process is ongoing. While you may have some good days along the way, there will also be days when it can feel nearly impossible to get through the day. As a result, there are some people who develop unhealthy coping mechanisms when it comes to grief and one Finding Nemo fan believes that's exactly what Marlin may have done.
In a Reddit thread, a user named darklighter5000 proposed a very interesting theory. This person believes that in his grief, Marlin created an entirely new — yet imaginary — life. darklighter5000 wrote,
"In the beginning of Finding Nemo, the father imagines one son survived when in reality his whole family was destroyed. The movie is an allegory of the father's journey through the stages of grief:
Denial – he won't let his son go to school because it's not "safe"
Anger – he scolds his son for venturing out of his control
Bargaining – he puts up with an amnesiac travel buddy to help him find his son
Despair – he sees his son flushed down the drain
Acceptance – he learns to "let go" and let things be the way they are
Almost everyone in the story tells the father he has to "let go" of his son. His travels takes him to the Land Down Under (aka Underworld). The movie ends with him saying goodbye as his son visually disappears into the void. And the kicker? "Nemo" means "nobody" in Latin (in 20,000 Leagues, Captain Nemo is messing with people who ask him what his name is)"
Not only is this theory mind-blowing, but it also makes a lot more sense than many of the other fan theories out there. Several other users couldn't help but feel like darklighter5000 had tapped into something very interesting. Others, however, disputed this idea since Marlin wasn't the only character in the movie who could see and interact with Nemo. Either way, you have to admit that this is a pretty interesting theory although there probably isn't any truth to it.
Will There Ever Be A Finding Nemo 2?
This may be a little hard to believe, but it's been almost 20 years since Finding Nemo graced the world with its presence. During that time, lots of people have hoped and prayed that Nemo would get another chance on the big screen. Although 2016's Finding Dory was somewhat of a sequel, it didn't quench people's thirst for another Finding Nemo movie. Unfortunately, though, it looks like Finding Nemo 2 is completely off the table. However, there was a time when the idea was very much alive and a storyline was in the works. According to Screen Rant, "The early story for Finding Nemo's sequel would've flipped the script on the first film, as Marlin was going to be the one who was captured and missing. This would lead to Nemo and Dory setting off to find the over-protected clownfish. They would've also been joined by Nemo's long-lost twin brother Remy. This version of Finding Nemo 2 didn't move forward once Disney acquired Pixar, and the entire script was then published online. When it came time for Disney and Pixar to consider what to do next with this franchise then, they had to start from scratch. Instead of telling a story similar to the original plan, the next installment of the franchise put the focus on Dory." Despite the fact that we'll probably never get the Finding Nemo sequel we were hoping for, the original will go down in history as one of the greatest animated movies of all time.