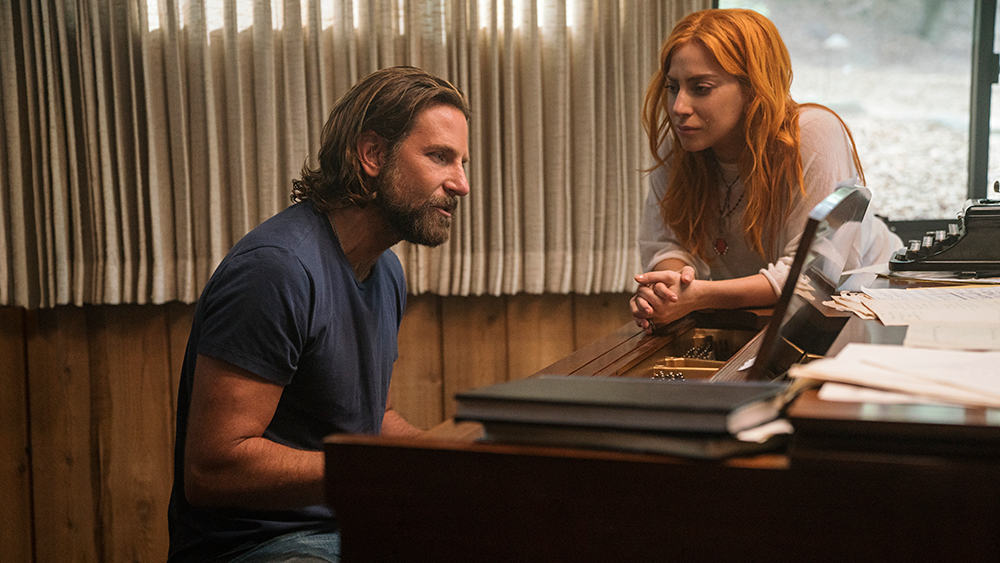 It takes a while to realize that although there's so much happening in movies and television today, there's a lot more that has gone down over the years! Here's where we come in, letting you in on some of the most interesting events. So, welcome to yet another edition of Top 10 Events This Day in Movie and Television History! This time around, we'll be peeking into the fifth day of January and bringing to you some of the most happening events that went down on this day all through the years. From the births of some famous people to releases of movies as well as other noteworthy events, here we are with yet another great lineup of interesting tidbits for you to feast on!
10. January 5, 1914: Adventures of Superman Star George Reeves is Born
Our obsession with superheroes, and especially with Superman, has been carried on through several generations now and any actor who plays the hero from the planet Krypton is automatically a famous name in the industry. To current generations, it is the handsome hunk Henry Cavill, and to the generations that loved their share of space adventures back in the 1950s, it was the dashing George Reeves. George was born on January 5, 1914, and in 1952, first regaled audiences with the television program Adventures of Superman. Soon enough, he had caught the attention of a growing legion of fans and just like that, the rest of his filmography and television wins were pushed to the background. And this was understandable too. After all, what show or movie could overshadow the highly adventurous life of Superman! Unfortunately, George's real life did not match the superhuman life he enjoyed on television. On June 16, 1959, George died from a gunshot wound in a controversial incident at his home in Benedict Canyon, Los Angeles.
9. January 5, 1931: The Gripping Robert Duvall is Born
American actor Robert Duvall enjoys a prominent fan following, thanks to his ability to capture and take over the screen when performing even with stalwarts of the industry, and it was on January 5, 1931, that Robert first made a grand entrance into the world. Born in San Diego, California, Robert has to his name a string of high-profile awards, including an Academy Award, a BAFTA Award, a Screen Actors Guild Award, two Primetime Emmy Awards, and four Golden Globe Awards. Throughout his career, which began in summer theater at the Gateway Playhouse, Robert has been an enigmatic actor, bringing to life some memorable characters that even when playing a small role, left a considerable impact on the minds and hearts of the audience. Some of the most memorable movies that Robert lifted up with his performances include Tender Mercies, Broken Trail, Lonesome Dove, Stalin, A Civil Action, The Judge, The Great Santini, To Kill a Mockingbird, The Godfather and The Godfather Part II, The Scarlet Letter, Jack Reacher, We Own the Night, Kicking & Screaming, Secondhand Lions, John Q, Days of Thunder, Gone in 60 Seconds, and Apocalypse Now. Robert is also well-known as the director of movies such as The Apostle, Assassination Tango, Angelo My Love, Wild Horses, and the documentary We're Not the Jet Set. The now 91-year-old actor even has a long line of appearances attributed to him on television. His last appearance on a television show was as General Petrov in the television movie, Hemingway & Gellhorn.
8. January 5, 1933: Cavalcade, "Picture of the Generation", is Released
There's something riveting about movies from the black and white era, and even today, some of the movies from the yesteryears have a fan following that would like to know more about it all. Well, for those fans amongst you, we bring Cavalcade, a movie that was released on January 5, 1933. A drama film directed by Frank Lloyd and starring Diana Wynyard, Clive Brook, Una O'Connor, and Herbert Mundin, the movie is based on a play by Noel Coward. This movie that is now in our past gave audiences of the time their own windows into the many years from 1899 to 1933 and how these decades unraveled in the lives of a high-society family living in London. The movie weaves its way around a memorable lineup of historical events that transpired during these years, including the sinking of the Titanic, and the passing of Queen Victoria. Tagged "Picture of the Generation", the film proved to be quite a hit with audiences at the time, bringing to its makers two Academy Awards in the categories of Best Picture and Best Director.
7. January 5, 1946: The One-of-a-Kind Diane Keaton is Born
One of the liveliest actors of our time who is capable of lighting up a room simply with her presence, Diane Keaton was born on January 5, 1946, in Los Angeles, California. As idiosyncratic as they could possibly come, Diane has to her name — apart from her lively appearances in talk shows and movie events — an impressive lineup of movies and television shows. Hey, adding even more enigma to her open and enthusiastic confessions of being a Belieber, Diane has even featured as herself in the Justin Bieber music video Ghost. She has played television roles in an impressive list of titles that include television films such as Crossed Over, Northern Lights, Sister Mary Explains It All, Running Mates, Amelia Earhart: The Final Flight, Surrender Dorothy, and On Thin Ice and series such as The Young Pope, Green Eggs and Ham, The F.B.I., and The Godfather Saga among others. In movies, she has an even more impressive list of works to her name. Especially noteworthy is her role in the Woody Allen movie Annie Hall. Her work in this 1977 movie got her an Academy Award, a Golden Globe Award, and a British Academy Film Award, among others.
6. January 5, 1970: All My Children Begins Its Historic Run on ABC
All My Children was one of the longest-running shows in television history, and despite its duration on the small screen, not one episode of the show was boring to its fans. Easily a show that several generations were fans of all at the same time, this one is surely a prime example of how a good storyline that catches the attention of the public can go on and on without ever losing traction. It was on January 5, 1970, that the show first made its appearance on ABC, and from the word go, proved to be a winner all the way. Also popularly known as AMC, the American soap opera went on to capture the imaginations of audiences across generations until as late as 2013. The last of the episodes on ABC, however, aired on September 23, 2011. The two years after this saw the episodes being aired on The Online Network. Directed by a long list of directors over the years, the show first began with Jill Ackles at the help. When it finally bade goodbye to television audiences, director Habib Azar was in the driver's seat.
5. January 5, 1975: When Bradley Cooper the Star was Born
On January 5, 1975, a star was born, alright! And it was none other than the dashing and attractive Bradley Cooper. The star of several award-winning works, Bradley was born in Montgomery County, Pennsylvania, and after a formal education in Georgetown University and New School, evolved into the actor and filmmaker that he is today. Inspired by films like The Elephant Man at an early age, it wasn't long before Bradley took to the stage. But none of the years that followed would ever tell anyone that Bradley would soon grow into a serious actor. As fate would have it, his first appearance on television, opposite Sarah Jessica Parker in the television series Sex and the City, did not go unnoticed, and soon enough, under the able guidance and relaxing mentorship of Elizabeth Kemp of The New School in NYC, took the plunge as a full-time actor. Starting off his career in movies with the rather unflattering Wet Hot American Summer, Bradley soon made it to the big leagues, impressing the audiences enough to grab eight nominations at the Academy Awards and even winning two Grammys. Some of the most groundbreaking works from Bradley's career as actor, director, and producer include Joker, Silver Linings Playbook, American Sniper, American Hustle, The Elephant Man, A Star is Born, Limitless, The Hangover series, and The Place Beyond the Pines.
4. January 5, 2007: Hilary Swank Starrer Freedom Writers Releases
When a movie is based on a book, it has several challenges to meet, and only a few of them make it to that place where what we see on the screen is good enough to do justice to the words that inspired it. Freedom Writers, a movie based on the book, The Freedom Writers Diary, by Erin Gruwell, is one such book. A heartwarming movie that speaks to the audience in more ways than one, this movie shows just how someone can find inspiration in the most unlikely of places and how a group of inspired people can change even the darkest of habitats simply by believing in one another. While certain aspects of the movie did not go down well with a handful of critics, the overall positive vibe that the movie brought to the hearts of audiences was enough to deem it a relative success. Made on a budget of $21 million, the film did quite alright at the box office too, raking in a cool $43 million. Led by a brilliant cast that included the talented lot of Hilary Swank, Scott Glenn, Imelda Staunton, Patrick Dempsey, and Mario, the movie was produced by Danny DeVito, Michael Shamberg, and Stacey Sher.
3. January 5, 2011: Phil Ochs: There But For Fortune Releases
Folk singer and songwriter Phil Ochs has been one of the strongest examples of how creativity can fuel revolutions too, and in his genres of folk, protest music, and folk rock, Phil has shown the way to millions who did not know how to voice their disdain, disbelief, or disapproval in their journey of political activism. With a perfect mix of talent, wit, sense of awareness, and revolutionary thoughts, Phil came to be one of the most famous faces of a generation that decided to voice their concerns out in the open instead of simply discussing it behind closed doors. From "I Ain't Marching No More" and "Draft Dodger Rag" to "The War Is Over" and "Outside Of A Small Circle Of Friends", Phil has a long list of popular songs to his name. On January 5, 2011, more than 25 years after his death by suicide, the world revisited a brilliant yet troubled mind in the form of the documentary Phil Ochs: There But For Fortune. Written and directed by Kenneth Bowser, these 97 minutes tried to capture all that Phil stood for and portrayed, with interesting insights and anecdotes from several artists and peers from his generation.
2. January 5, 2015: Cameron Diaz Weds Benji Madden
If There's Something About Mary was anything to go by, Cameron Diaz is one of those girls who should have had a string of relationships and marriages to her name. And going by the lives that most of her Hollywood superstar peers lead when it comes to their personal lives, Cameron wouldn't have been wrong in going in the same direction either. But that isn't what this 1972-born star has done. Instead, Cameron has quietly settled into marital bliss with just one partner and has been happily married since 2015. Having met Benji through her to-be sister-in-law Nicole Ritchie, it only took Cameron ten months to take the plunge. The couple married in a Jewish ceremony at her Beverly Hills home. The musician and the What To Expect When You're Expecting star have one child via surrogate, Raddix.
1. January 5, 2018: Molly's Game Releases
Aaron Sorkin is known for works that force you to sit up and take notice and even in his directorial debut, Aaron managed to do just that with his work Molly's Game. Led by a star-studded lineup of actors including Jessica Chastain, Idris Elba, Kevin Costner, Michael Cera, Jeremy Strong, Chris O'Dowd, and Bill Camp, the movie was released nationwide in the US on January 5, 2018, after a limited theatrical release on Christmas Day. While Jessica's performance in the movie is still hailed by most as the best of her career, the other stars in the film shined as bright too. Made on a relatively modest budget of around $30 million, the movie was big enough a hit to rake in double that amount at the box office. As far as awards went, the movie enjoyed a string of nominations with special wins and accolades coming Aaron's way.
Let's Pull Down the Curtains on January 5 for Now!
This list tells us that January 5 was quite the day in movie and television history! After all, with stars like Diane Keaton, Bradley Cooper, and George Reeves making their entry into our worlds on this day, the date is sure to be a noteworthy one indeed! It's now time to say goodbye to this list, but not before we promise you even more amazing lists from our collection of Top 10 Events This Day in Movie and Television History! We'll catch up soon with the next list in tow, and blow your mind away with some more amazing facts from our cinematic and telly archives.
Tell us what's wrong with this post? How could we improve it? :)
Let us improve this post!