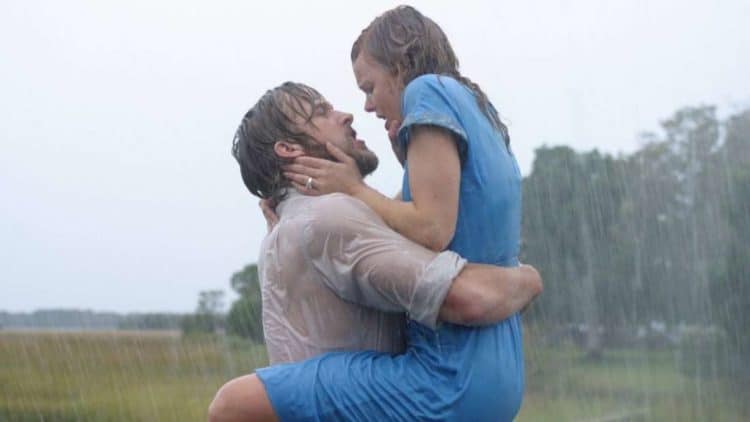 It might seem like a Nicholas Sparks book would get old after a while since he seems to write mostly about romance and little else but people have really responded to it. In fact the movies made from his books have gone on to enjoy a great deal of attention from some and have been quite touching in many ways. How closely the movies follow the books is always a dispute that some readers turned viewers will bring up on a regular basis, but the fact that someone though that they were worthy of being turned into a movie is still enough to turn a head or two. Plus, the idea of romance going away when it comes to the movies isn't exactly realistic considering that some folks go to the theater or sit down to a movie at home wanting to be swept off their feet and given a romantic tale that will stay with them for years to come.
With that said, here are some of the best movies inspired by Nicholas Sparks' works.
5. A Walk to Remember
It's tough being the outsider in any society, but it's even tougher when there's a good reason for not wanting to get involved with anyone. That of course is only compounded when your peers decide that since you're an outsider you're not worthy of the respect any other human being gives another. When Landon finally starts to accept and to defend Jamie as his friend and later on as his love interest however things change drastically and the humanity that can be as infectious as any virus catches on as his friends and even his father begin to look at Jamie and her father in a new and welcoming light.
4. Message in a Bottle
Forgiving people is one of the most essential parts of being human, but it's also one of the hardest things in the world to do. When Catherine finds the letters written by Garrett it's initially an interest for a story and a possible personal quest to see just how interesting it can be. But eventually it comes with a flood of emotions that neither she nor Garrett are fully prepared for, driving them apart even as it prompts to her to get closer to him. The issue of not wanting to move on with one's life when the person they loved most is gone has been a prevailing issue throughout history, but it's also a problem that must be deal with if one is to continue having any kind of life to speak of.
3. Safe Haven
Things do happen in strange ways sometimes. When Erin flees an abusive and alcoholic husband who also happens to be a cop she has nowhere to turn and almost no one she can rely on. When she shows up in North Carolina she has very little to live on and begins making a new life in which she gains friends, a new love interest, and a place of security. But what can be gained can be easily taken away since when her picture shows up on a wanted poster her new boyfriend Alex, who also has two kids that she's grown close to, is conflicted about what to do. Thankfully he accepts her tale and supports her, but the abusive husband is still on her trail and isn't about to quit.
2. The Best of Me
Love is an enduring thing no matter what happens in life. It goes on, it stays as strong, and if it's true it never dies. When two people that haven't seen each other in over two decades suddenly come into contact again it's a relationship that can't be since she's married with a son. Yet for all that they still love one another, and when her son is in dire need of a heart transplant the donor is kept anonymous for a while until her son finds out just who it was. The same man she loved so long ago is the man that donated his heart to save her son's life. Love is also sacrifice, if you hadn't figured that one out already.
1. The Notebook
Sometimes one's societal class is used against them in order to maintain the status quo, but there are other times when people don't accept this and do whatever it takes to make sure that the love they share isn't bound by anything so trivial as status or money. This film wasn't touching so much because of the denial of the status quo however, it's that the two leads were shown falling in love throughout the movie and then shown as elderly citizens who still loved one another even though Allie had developed dementia years earlier and couldn't remember much. Love tends to make people remember sometimes, and we're all the better for it.
You might not like romance, or you might, but there is an allure to it that can't be denied.