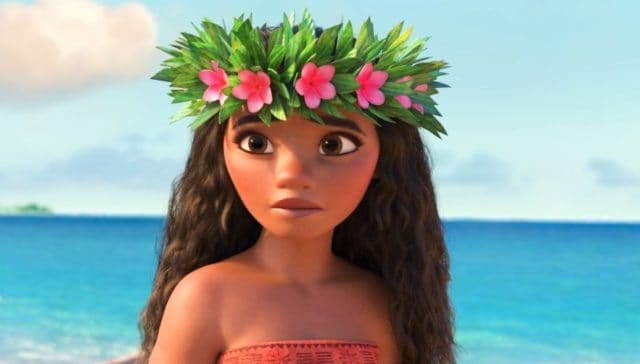 Moana had so much going for it. There was Dwayne Johnson playing one of the coolest characters we've seen in a while, Maui. There was Lin-Manuel Miranda behind some of the coolest songs from Disney since Frozen. There was the original story that just captured our collective imagination. Basically, Moana was a stunning animation, and it was no question to anyone's minds that a sequel should happen.
Of course, just because we want it to happen doesn't mean that Disney will produce it. The Polynesian story seemed to have more to tell than what we were left with, and the creative team behind the movie can surely come up with a story just as fascinating as the original.
It's not unusual for Disney to release movie sequels, but many of them end up coming out straight to DVD. We're not sure if that's due to budgeting or other logistics issue, but some of these straight-to-DVD sequels were probably good enough to make it to the big screen. Mulan 2 was a good example of this, as well as Peter Pan 2. In more recent years, we're just seeing the previews for The Incredibles 2, which was literally 14 years in the making. We all knew that the sequel was coming just from how the first movie ended and just by how great the film truly was. We just didn't know that it would take more than a decade to get it done.
On a faster track is Disney's biggest success to date, Frozen, with the sequel coming out next year. Frozen 2 became bigger than anyone could've ever predicted, and we can't blame Disney for capitalizing on that success. There are a few reasons why we think that we will see a Moana sequel just as quickly as Frozen's is coming out. As busy as Disney is with Star Wars and the MCU, we know that they've slated a few openings for animated films in the next coming years. We haven't heard of any new animated characters, so there's a safe bet that Moana might take one of the spots.
Also, Lin-Manuel Miranda has been busy for Disney lately–incredibly busy as a matter of fact. He's got Mary Poppins coming out, and he's even wrote a song or two for other projects including Star Wars: The Force Awakens. It's not going to be a shock if we find out that he's also working on new songs for a Moana sequel. The songs from the first one were nothing short of amazing, we're sure he's got more under his belt.
We have all our fingers crossed just waiting. We can't imagine that Moana and Maui's adventures are done. If anything, they're just starting their journeys. We'd like to see more, even if it means that we'll see a Disney short in the end. However, we believe that there's a lot of potential for a full movie there, and we're sure that we're not the only ones thinking it. There's no information on any sequel plans just yet, but we're still waiting. Moana was a voyager, after all. Disney should let her voyage some more.