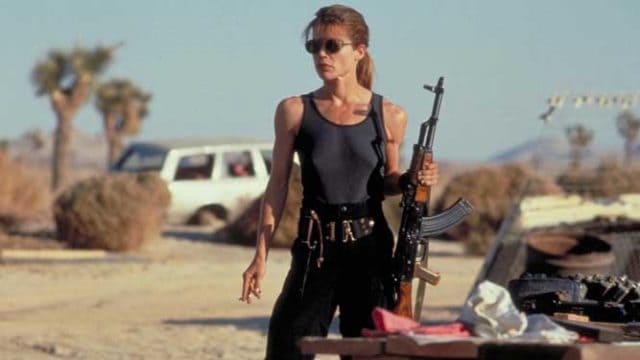 You can argue that Linda Hamilton started a definite trend that saw women start to become a lot more physical in movies than they'd previously been, but in truth she just brought it to everyone's attention. She also gave the idea that women that had been the weak, stereotypical damsel in distress were declining in American pop culture. Come on, you recall how she looked in [easyazon_link identifier="B000JNN0SM" locale="US" tag="tvovermind00a-20″]Terminator 2[/easyazon_link] when she was doing pull-ups on her bed frame, right? She looked like she take a chomp out of a metal post and start spitting nails at high velocity she was so fierce. Even as the film progressed there was really only one scene in which she looked anything like her original role in the first Terminator, and that was when she was confronted with the same visage she'd likely seen in her nightmares.
Since then women have been taking on a lot tougher and more physical roles in the movies to the point that they've become just as tough if not more so than a lot of men. And you know what? It's AWESOME. Here are five women who went Linda Hamilton style for movies:
5. Jessica Biel – [easyazon_link identifier="B003UOSVEU" locale="US" tag="tvovermind00a-20″]Blade Trinity[/easyazon_link]

Jessica Biel was ALL buffed out for this film. Despite the box office numbers being so dismal she was a bright point in the film that was fun to watch, and for more than just the adolescent dreams that some might accuse many men of. Biel is a very dynamic actress that can take on tough parts and can obviously get herself into tip top shape without much help.
4. Evangeline Lilly – [easyazon_link identifier="B011DHP3GY" locale="US" tag="tvovermind00a-20″]Ant Man[/easyazon_link]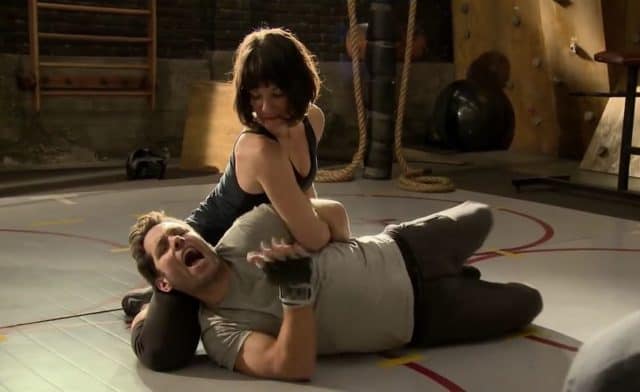 Now granted, Paul Rudd isn't really the typical action star and even as Ant Man he relied more on stealth and speed than anything. But Evangeline Lilly is just pure tough in this film. If you don't believe that this proves the veracity of her toughness then watch her in the Hobbit films and then tell me she's not worthy of being called one of the toughest women on screen.
3. Emily Blunt – [easyazon_link identifier="B00YZH1QB6″ locale="US" tag="tvovermind00a-20″]Edge of Tomorrow[/easyazon_link]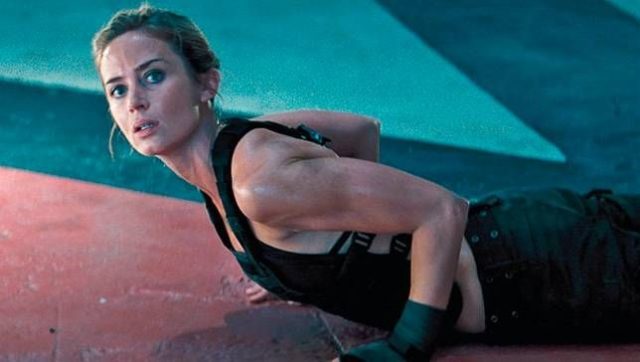 She had the attitude to go with the muscular physique that she displayed in this film. It's not often that you see Tom Cruise put back on his heels by anyone, let alone a woman that can so easily match him blow for blow. Emily Blunt took a big step forward for women in this film by showing that they can be every bit as tough as men and in some cased WAY tougher. Seriously, she is just awesome.
2. Milla Jovovich – [easyazon_link identifier="B01LTI22S4″ locale="US" tag="tvovermind00a-20″]Resident Evil: The Final Chapter[/easyazon_link]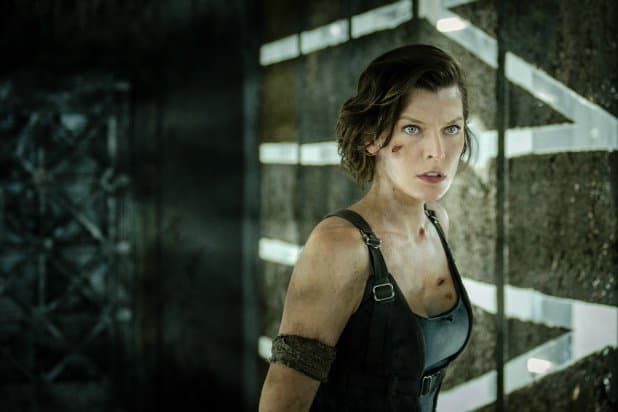 Milla is another pioneer in showing that women can and will go megaton when called upon to do so. I could have included her pics from The Fifth Element but in truth she wasn't quite as rugged there as she is here. By the time the Resident Evil franchise really hit its stride she was in full form and ready to kick some major tail the moment that she appeared.
1. Michelle Rodriguez – [easyazon_link identifier="B01C42GYNI" locale="US" tag="tvovermind00a-20″]Fast and Furious[/easyazon_link]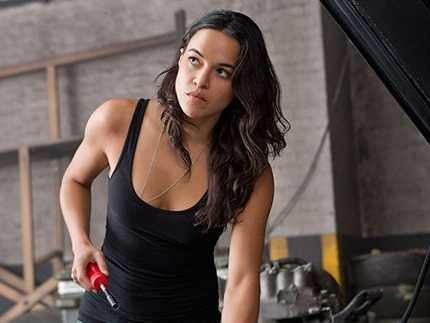 How many superstars can say that they went one on one with an MMA fighter and came out on top? Granted it was a part of the film and not a real bout but this shows that Rodriguez is for real when it comes to her training. Plus, one of the best scenes in the first film is when she cold cocks the little Asian guy that thinks he's all that. It was kind of a sucker punch but it put him out cold at least. That's just tough right there.
Would it be wrong of me to say that any woman this tough is just extremely attractive for their attitude alone? Oh well, it's true.
Save
Tell us what's wrong with this post? How could we improve it? :)
Let us improve this post!