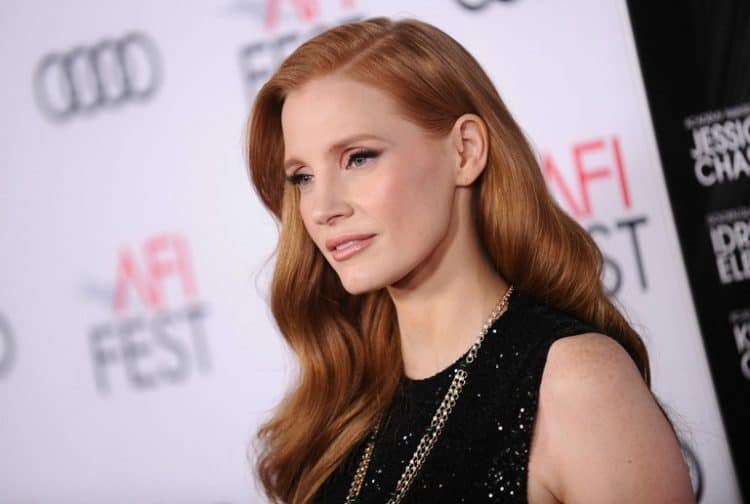 When the name Jessica Chastain is mentioned, versatility is one of the attributes that come to mind. The famed Hollywood actress has starred in multiple hit projects, which has allowed her the opportunity to portray the most diverse and interesting of characters. She is known for producing and appearing in a number of feminist-themed films, and continues to go against the norms by seeking roles that are able to challenge her as an actress. It's high time she gets property acknowledged for it.
Her Acting Journey
Chastain was bitten by the acting bug at a young age. She pursued this further by studying acting in the prestigious Juilliard School, and by appearing in various stage plays before making her big screen appearance. It is clear that actors with this type of background are in it for their love of the craft, and not just for the fame and fortune. This is the kind of fuel that can contribute to career longevity and consistency. Chastain finally made her film debut in 2008, by banking the lead role in the drama, Jolene. This was the beginning of a colorful career journey, with slight hiccups along the way, but overridden by memorable portrayals. Nothing worth it ever comes easy.
It did not take long before the renowned award giving bodies started to take notice of her serious acting chops. Her role as a clueless housewife and aspiring socialite, Celia Rae Foote, in the period drama, The Help, made Chastain earn her first Academy Award nomination for Best Supporting Actress. This groundbreaking event must have served as a lucky charm, as more nominations started pouring in. By 2012, Chastain had already won a Golden Globe for Best Actress for her portrayal of Maya Harris, a CIA intelligence analyst, in the award-winning thriller, Zero Dark Thirty. The film also gained Chastain her second Academy Award nomination, but this time, she was vying for Best Actress. She may not have her lucky at the Academy Awards yet, but it may very well be just a matter of time. This is reminiscent of Leonardo DiCaprio's Academy Award fate, wherein he was nominated five times before finally taking home the Academy Award for Best Actor in 2016 for his lead role in the Revisionist Western, The Revenant. It was a long time coming, and a huge sigh of relief.
A Hollywood Trailblazer
We may still be holding our breaths for Chastain, however this in no way means that we've lost even a glimmer of hope. It may seem like a long time coming, but as they say, success is not a destination, it's a journey. Chastain has already been blessed with bountiful career opportunities, and an Academy Award would just be the cherry on top. She continues to be on top of her game, as she proceeds to be a trailblazer of diversity in films, while also being vocal about mental health issues and gender equality. Chastain's recent portrayal of Mira Phillips in the HBO miniseries, Scenes from a Marriage, is raw and real, as she navigates a woman who is going through a tumultuous time in her marriage. It was another gripping performance that was consistent all throughout. The characters' nuances are already reason enough to tune in to the binge-worthy watch.
There's no stopping Chastain anytime soon. Big things are in order. The upcoming action spy film, The 355, which Chastain co-produced, and also stars in is a testament to all the social issues she stands for. The film is led by an all-female cast, which are also composed of Lupita Nyong'o (12 Years a Slave), Penélope Cruz (Vanilla Sky), Diane Kruger (Inglorious Basterds), and Fan Bingbing (Skiptrace). It's a groundbreaking tribute to a film genre that has been dominated by male characters since the beginning. Who's to say that women can't get down and dirty with the big guns and action-packed stunt scenes, as well?
We may not have a crystal ball that can give us the inside details of the award giving bodies, but it's obvious that Chastain has earned her place in the entertainment industry. She has proven time and time again that she is capable of box office performances, as well as challenging character portrayals. It only goes onward and upward from here. The future of cinema is adapting to various changes, and Chastain has been doing her part in revolutionizing the impact of women in film. The journey may we slow and arduous, but the benefits it can reap will last for generations to come. We can count on Chastain to surprise us with future exciting projects. Here's to hoping that it leads her to a much-deserved Academy Award (or two) along the way.
Tell us what's wrong with this post? How could we improve it? :)
Let us improve this post!