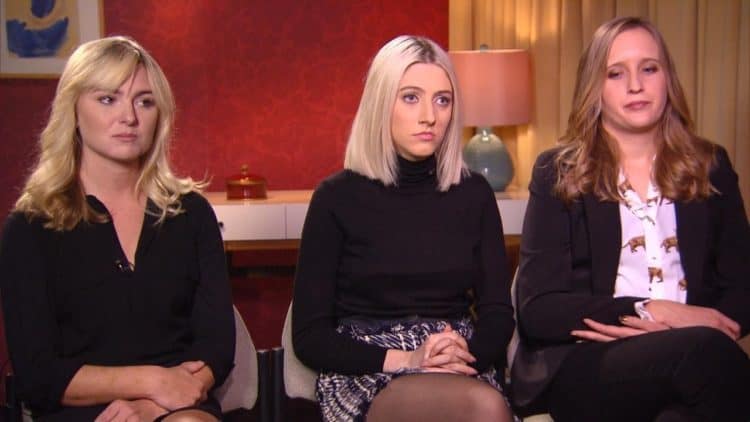 It's not exactly PC to say that some people like to stir the pot when it comes to sexual misconduct since it could land a person in trouble. But Sarah Tither-Kaplan is not a woman that's shy about speaking up and against those that she feels are wrong in the things they do, especially when it comes to sexual misconduct. She's proven to be a strong woman throughout much of her career and has existed on her own inner strength and convictions when it comes to standing up for what she believes is right and condemning those that she believes are guilty of any wrongdoing. Her biggest beef as of late has been with actor James Franco it seems and it's kind of difficult to know just which side to stand on so quite honestly it feels better to gain some distance and view both sides from a neutral perspective.
Here are a few things you might not have known about her.
10. She's an expert dog-trainer.
This might seem kind of funny but honestly dog-training is not a joke since it is does require the kind of person that has the kind of will that others will respond to and the patience and confidence in what they do that will seem to radiate from them in a manner that others can respect.
9. She was adopted.
At one point and time adoption seemed to be a dirty word among parents since it usually meant that a couple couldn't get pregnant and would therefore miss out on the joy of bringing another life into this world. But the blessing behind adoption isn't just that a couple can forego the pain and discomfort that comes with natural births, but they're bringing another life into their family that really needs someone to watch over them.
8. She began acting at age 6.
Sarah has a kind of drive for acting and writing that is hard to many to match since from a young age it has taken her to new heights that she possibly didn't expect but was bound and determined to reach all the same.
7. She graduated from USC.
There's no denying she's an educated woman and that's another big mark in her favor since being educated and knowledgeable about the field you want to make your profession is something that can only be topped by experience. Once that's gained there's not a lot that can stop a determined person.
6. She ran her own venue for a while.
The venue she ran was called Pink House Productions and it was a music and performance venue that was utilized to give up and coming artists a chance to show what they could do and to help them establish their careers.
5. She worked her way through nine entertainment industry internships.
If this doesn't show the kind of drive and determination that she possesses then nothing will since one internship is more than enough for many people while in college, while two or more becomes a task that is hard for anyone to take on.
4. She has written several of her own projects.
Sarah is a very talented woman that has written her own plays and short films and has been exemplary when it comes to her talent for creating something unique. To say that she's got the talent to be someone big in the industry is kind of an understatement.
3. She was with the Upright Citizens Brigade.
This proves that she can do improv and in truth she's made a reputation of being able to perform in this manner. Honestly it seems a lot harder than taking a script and making it into a workable scene in a movie.
2. She's called out James Franco for being a hypocrite.
Having starred with James Franco, Sarah was quite peeved to find him wearing a pin supporting the MeToo movement when she had already reportedly been harassed by him on a movie set. She and four other women have been quite verbal when it comes to detailing what he's done and said to women on film sets.
1. She was extremely uncomfortable in one scene with Franco.
There was a scene in a movie in which she had to be completely nude that Franco reportedly took out a prostheses that is commonly used with women when they are performing nude scenes that leave them completely exposed. This has been reported numerous times and the story never seems to change, but Franco's lawyer has denied any wrongdoing on his client's behalf.
It's fair to say that Sarah has been quite outspoken and determined throughout her career and it would also be fair to say that she's not one to back down when she feels that she is in the right and has the ability to speak on her and other peoples' behalf.
Tell us what's wrong with this post? How could we improve it? :)
Let us improve this post!