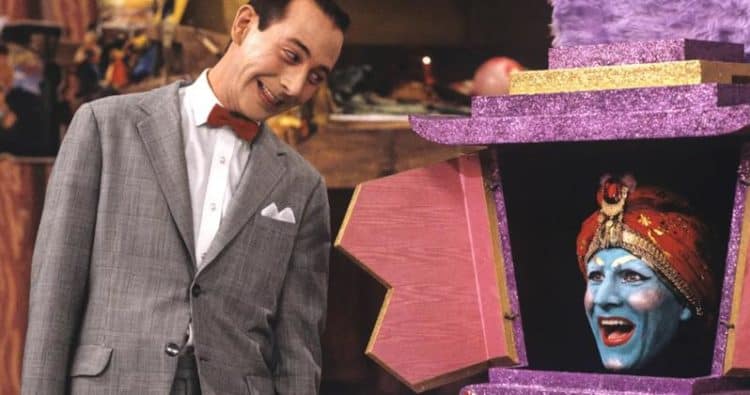 The age of 66 is still considered a bit too young, relatively speaking, for someone to pass away, but many are saying their goodbyes to John Paragon, better known as his character, Jambi, from Pee Wee's Playhouse. This was far from the only role that Paragon took on during his career, but it was one of the most well-known, as well as one of the most respected since he stuck with Paul Reubens from the beginning of the show to the end as he acted and wrote for the show and even directed over the course of his career. The kind of talent this man possessed was highly prized and he was known to those that worked him as a valued costar and friend. While John passed back in April, news of his death has been making the rounds only recently, likely with good reason is it might have allowed friends and family to mourn in their own way before making this a public announcement. Given his celebrity status, it's fair to think that he's going to be remembered quite easily, but his absence will likely be noted and then filed away.
Status in Hollywood means a lot when it comes to just about everything, even when a person passes away. Many children will likely remember Jambi and will hopefully offer their respects at the very least when remembering yet another actor that has passed on. We all know this is going to happen, that one day the people we look up to, learn from, and enjoy watching on TV and in the movies will be gone. Their loss will leave a void in our lives that might be easily filled or feel like a gaping maw just opened up in our gut, but it depends on how well-known they are and what kind of impact they've had on the business in recent years, and of course throughout the length of their career. That's why it's fair to state that John will be remembered by many, but likely won't be thought of much in the coming years apart from those that remember his contributions and those who were close to him.
If anything, this is a coping mechanism that allows people to go on. It sounds horribly dismissive, but those actors that have meant so much to people are often relegated to memory, no matter how famous they are. Some people still tear up at the mention of various celebrities as they've allowed their emotional well-being to be linked so strongly to the memory of a celebrity that they can't help but feel sadness whenever they think of the individual. It feels safe to say those good memories should be the way people remember John, but it's also reasonable to say that many people will need to be reminded of his name simply because it's been a while since it was a newsworthy subject, and as of now his passing is apparently a good time to state how great he was. That's kind of how it works in the business, and it's thankful as well since, during their careers, when many actors are still alive and kicking, a good number of them are looked over and passed up by fans when it comes to recognition.
Upon passing away though, many actors are brought back into focus, and in some ways, it's a very big sign of respect since up until their passing it's easy to state that some folks have almost been forgotten, while others have almost been reviled or were left behind in the past. But it's a good deal of respect to show any celebrity that's passed away this kind of deference. In life, they might not have been noticed any longer, but their death kind of brings a lot of stuff into focus by reminding people that they were a bit of a big deal at one time and that they were a part of something in show business that was important to someone at some time. It might be a small pittance that's afforded an individual, but it's still something since it reminds a lot of fans of someone they might have let go of as they grew up.
Looking over Paragon's filmography it's very easy to see that he was more than people might remember and that he did plenty for the business and should be remembered as someone that worked hard to help bring joy to children and also educate them in a certain way. His career was one that a lot of people might be envious of since like it or not, he did quite well and managed to stay away from the issues that many of his peers have had to endure over the years. He was someone that should be remembered. Rest in peace sir, you'll be missed.