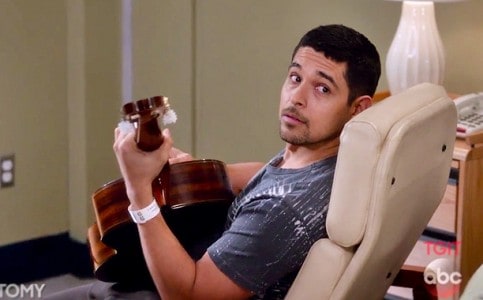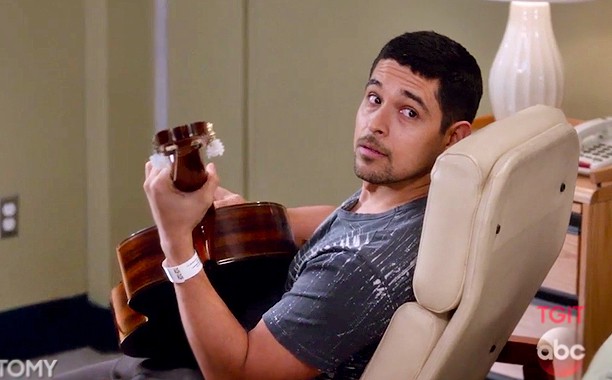 There are a lot of folks that would look at Wilmer Valderrama and think That 70s Show since he did play one of the more colorful and somehow popular characters as Fez. It could be that because of his accent people thought he was kind of simple, but in truth Wilmer is a very educated individual that knows how to play to the crowd and give them what they want. He's also a rather smooth character that has been able to drum up enough roles that have allowed him to showcase his real skill and the talent he's developed as the years have gone by. Wilmer has even shown up on The Ranch with his former costars Ashton Kutcher and Danny Masterson. He's been in a number of movies as well where he's managed to show just how good he really is by starring with some of the biggest names in the business.
Here are a few other things that people might not have known about Wilmer.
10. He's been Punk'd more than anyone else.
You've kind of got to wonder how many people that Ashton Kutcher punked almost got into an altercation simply because they couldn't believe that whatever prank had been pulled was happening. But once he busted out of hiding to make it known that he'd been behind it people were usually able to laugh. Wilmer apparently has suffered more pranks than anyone.
9. Wilmer and Ashton Kutcher are good friends in real life.
It's a good thing they're friends to be honest, otherwise being punk'd so many times might have resulted in a falling out that could have possibly started a feud. But given that they've been costars on more than one show it seems that they're able to get along just fine no matter what.
8. He went out with Lindsay Lohan and Mandy Moore respectively in the past.
He's also dated Demi Lovato, so it would seem that Wilmer is a bit of a player. And if not then he's at least able to get the attention of beautiful women that happen to find him attractive and possibly even a little bit interesting.
7. Upon coming to the US he didn't know how to speak English.
His English is great now but he's had some time to develop it. When you think about learning a language it's been said that English is one of the hardest simply because the words we use tend to mean so many different things per word. Plus, our grammatical structure is quite a bit different than other countries.
6. He was born in Miami but moved to Venezuela when he was only 3.
So he was born in America but he didn't return until he was around 14 when his family moved back. Since that time he has been doing what he can to build a reputation and you could say that he's done quite a good job since most people know him by sight if not by name.
5. Wilmer was a stage actor at one time.
This seems like a great place to start since it not only allows a person to gain the confidence they need to be up in front of a crowd but it is also a great way to learn how to speak your lines clearly and concisely without error since on stage there's not a lot of room for mistakes. At least in a film or on TV the director can yell 'cut' and the scene can be done again.
4. He came to NCIS in its 14th season.
A lot of people were truly upset when Michael Weatherly left since there was no way in hell that anyone could see the show surviving without Tony. But then again the show has lost a few key characters over the years and it's continued to go on. If it were to lose Gibbs and McGee however there's a good chance that a lot of people might start to lose interest.
3. He's been considered a leading man for a while.
From his days of playing Fez to now Wilmer has taken a lot of big steps when it comes to being a supporting character to being a leading man. This isn't something a person simply becomes overnight so it's a credit to his acting that he's been able to be considered as such.
2. Wilmer is a singer as well.
There's only a couple of songs to his credit out there at this time but it's enough to say that he's tried something else and actually done something. It's unknown if he'll continue to try singing but at this point his acting career is much more solid.
1. He's currently 38 years old.
This makes you realize how long ago That 70s Show was on and clues you in to the fact that he's not a young man any longer. He's not old, but he can't pass for a teenager anymore either.
He's an interesting character since he can do more than a few different roles.