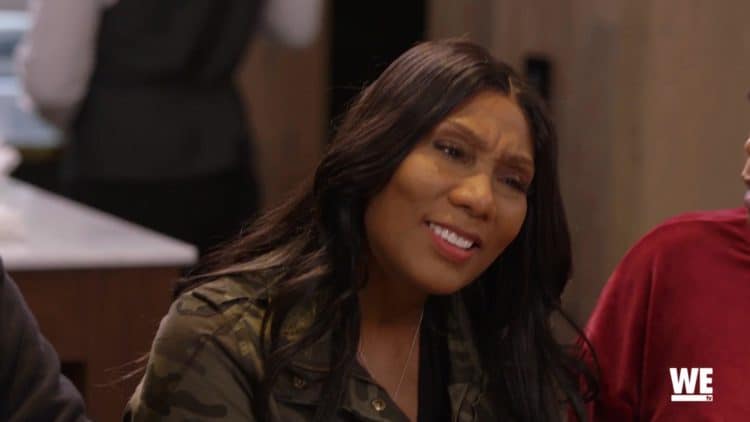 In today's society, there are many different ways to become a celebrity. Social media stars have joined the ranks of traditional celebrities from the worlds of music, sports, and movies. However, it seems that one of the most enduring ways to achieve fame is simply by being related to a star. This could be said of Towanda Braxton, whose recent divorce from husband Andre Carter made headlines this week.
Towanda is the younger sister of highly popular and acclaimed singer Toni Braxton. While a great deal of Towanda's fame can be attributed to the success of her sister, she possesses considerable talent in her own right. In fact, many people know her only as the sister of a famous singer. This is unfortunate, as Towanda's life is highly interesting. Here are five unknown facts about Towanda Braxton.
5. She was in a band with her sisters
While her sister, Toni, may have captured the most success as a singer, Towanda is a talented vocalist as well. In fact, she was a part of "The Braxtons," a musical group featuring all 5 of the Braxton sisters. The group released its first single, "Good Life," in 1990. Although the group did not see tremendous commercial success, it was instrumental in launching Toni's solo career. The group even reunited in 2015 to release a Christmas album.
4. She is a reality TV star
Although Towanda is an R&B singer, the bulk of her fame can be attributed to her appearances on WE TV's Braxton Family Values. This reality show centres on the lives of the Braxton sisters: Toni, Tamar, Traci, Towanda, and Trina. It is a highly popular show featuring the drama that comes with fame and fortune. It even spawned a spin-off, Tamar & Vince. Since its debut in 2011, the show has garnered the interest of millions of viewers. While its creation was certainly due to Toni's incredible success, many fans have taken interest in each of the sisters, including Towanda. It has shown to fans that Towanda tends to be the more level-headed and reasonable of the group.
3. Towanda Braxton Net Worth
Although her own musical career saw only modest success, Towanda has amassed a personal fortune of around $1 million. Her hard work and entrepreneurial spirit have allowed her to earn an impressive income. The majority of her wealth comes from her TV appearances and music, but she also has several streams of income on the side. She is an excellent example of how one can see tremendous success with hard work and dedication.
2. She owns a business
In addition to her television appearances and singing, Towanda has also started a business. This venture is called "The Secret Squirrel," and offers training for individuals hoping to pursue a career as a personal assistant. It has seen a great deal of success, and Towanda has even stated that she has had to be selective with applications because of the volume.
While this venture may seem to be an outlier considering her past as an entertainer, Towanda has stated that it was her career in music that gave her the skills necessary to start the business. She found that when helping Toni with her daily affairs, she often had to train other assistants. Eventually, she found that she was a talented teacher.
1. She did not initially want to pursue singing
Despite singing since she was a child, music was not Towanda's passion. Instead, she always hoped to find a career in acting. However, as music became the family business, she decided to follow the path laid out for her. This even meant turning down a theater scholarship at Howard University.
Final Thoughts

Towanda Braxton is much more than just the relative of a famous singer. Instead, she is a multi-talented individual who has seen success in several distinct fields. From being a member of a singing group in the 90s to being a star on a reality TV show in the 2010s, she has been entertaining audiences for much of her life. In addition, she is an entrepreneur and has aspirations to become an actor. She is a wonderful example of how much depth there is to each individual. It would be a mistake to overlook Towanda as merely another reality star; she embodies the hard work, skill, and entrepreneurial spirit that many strive to achieve today.