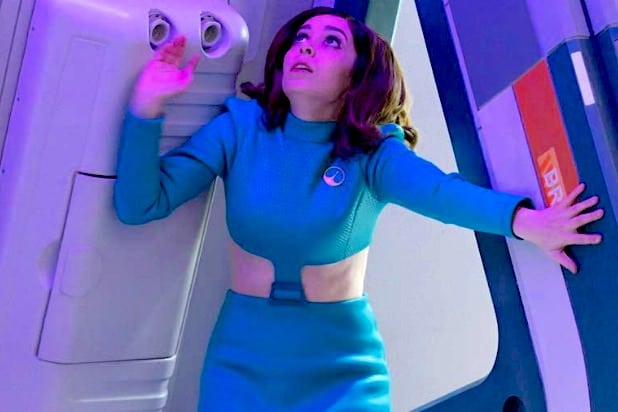 Whether you are a theater aficionado or a television and movie enthusiast, you have probably heard of actress and singer Cristin Milioti. This talented woman is known for her roles on Broadway (particularly the Tony-winning musical Once), as well as in How I Met Your Mother, The Wolf of Wall Street, and Fargo. Her talent as a performer has never been called into question. In fact, she has been nominated for a Tony and has received a Grammy for her work in Once. This charismatic and beautiful actress is certainly one of our favorites. And she will probably be one of yours too, especially after you learn a bit more about her. So, there's no point in delaying it any further.
Here are Five Things You Didn't Know about Cristin Milioti:
She's Superstitious About Acting
Like most acting professionals, Milioti has a way of getting into character before shooting any footage. It certainly works — her acting is quite convincing in each of her roles, causing Milioti to fade into the background of whichever character she is portraying. That's probably why she keeps her secret so close. In an interview from October 2017, she refused to discuss the specifics of her method, citing superstitious reasons. Hey, whatever keeps her acting top-notch is fine by us.
She's Not on Social Media
In the 21st century, having social media accounts has become as expected as having a home phone number once was. Most celebrities post multiple statuses per day, reaching hundreds of thousands (if not millions) of fans at a moment's notice. Milioti refuses to catch the social media bug, which is an unusual move for an acting professional in this day and age. This 2016 interview shows her response to assertation that the opinion on the finale of How I Met Your Mother was quite divided. She seems a bit surprised, as she doesn't keep up on public opinion using a social media account.
She Plays Ukulele
If you saw Milioti on How I Met Your Mother, you probably already know about the actress' four-string agility. She first picked up the instrument when she was still a part of Once on Broadway. Of course, she is a great singer and instrumentalist — but did you know that she learned "La Vie en Rose" on a moment's notice? In fact, only shortly before the famous scene was filmed, the people who ran How I Met Your Mother had asked her to learn it. She pulled it off, and performed magnificently in this scene.
She Never Saw How I Met Your Mother Before Getting the Role
Before Cristin Milioti played the titular Mother on the show, she had never before seen How I Met Your Mother. Of course, she caught up as quickly as possible, watching episodes of the show every morning at breakfast. It is just interesting that someone so crucial to the show's development didn't even know the story until after she knew that she was going to be acting on it.
She Got into Theatre in Middle School
When Cristin was of middle school age, she went to a "hippie" summer camp. While attending, she met an older girl who rocked a buzz cut. She decided that that look was for her, and shaved her head before her first day of middle school. After she showed up with a buzzed head and a "Don't Mess with Texas" t-shirt, she pretty much limited her friend group to the theater kids. And we can thank them for that — wherever the entertainment world would have been today without the contributions of this talented woman, it wouldn't have been complete.