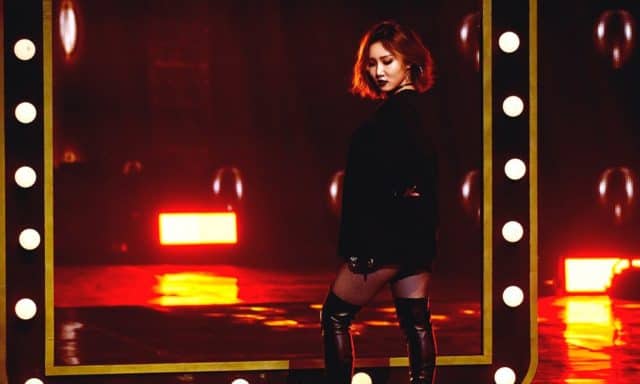 Being compared to a celebrity is usually a good thing for someone's career and standing in social circles. But sometimes it might be an uncertain thing to hear as well. It all depends on how the celebrity you're being compared to is doing really. In this case, Korean pop star Hwasa is being compared to America's Beyonce, which could mean something good or bad really. Most people would tend to focus on the more positive notes that come with this comparison and so that's what we'll look at in this article. As of right now she's one of the most talented and popular singers in all of Korea, and her fame is only rising at this point.
Is it possible she might hit the American mainstream eventually? Here are five things you might not know about her that will hopefully shed some light on such a question.
5. She is the lead rapper of Mamamoo.
Much like Beyonce Hwasa is a part of a group that employs K-Pop, a type of music that is quite literally Korean Pop music. This style takes many other styles into itself such as Reggae, Blues, R&B, and several others to create a unique sound that the band has been using since their debut in 2014. Hwasa has been active since 2013 but her real fame has been building since she linked up with Mamamoo.
4. She's only been active in the music scene since 2013.
She was born in 1995 so it's kind of normal to think that she wouldn't be so active until she was close to being out of school and on her own. Since then she's been hitting the scene with her music and leading Mamamoo into the mainstream in South Korea. Their sound has been so popular that they've gained notice from America at this point and might be on their way to getting even bigger.
3. She's being called the "Korean Beyonce".
There are a few things that contribute to this comparison, but two of the biggest are her sense of style and the definite hip movements she uses that can be seen in many of Beyonce's videos as well. Hwasa is a student of the music industry and has come to find that what works is the more sexual movements such as hip rolls, twists, and seductive poses that she is so well schooled at.
2. Her attempt to sing a cover of Irreplaceable by Beyonce has been mysteriously scrubbed from the web.
She actually did a cover of Beyonce's song Irreplaceable but dropped the dreaded N-word within the song where it wasn't present before. Upon trying to find the video evidence of this it's noted that most sites have already scrubbed the video from their pages. Whoops.
1. Her need to wear low-cut tops has actually proven to be a bonding experience for Mamamoo.
Hwasa is usually wearing the most low-cut top in the group and as such the other members of the band have taken to gawking at her in a show of awe that has brought a bit of comedy to their act. The other band members have even started doing this to one another, not just Hwasa.
She's got a little ways to go yet to really compare to Beyonce, but if she keeps on the same track as she is now there's a good chance she might earn that comparison.
Save
Tell us what's wrong with this post? How could we improve it? :)
Let us improve this post!