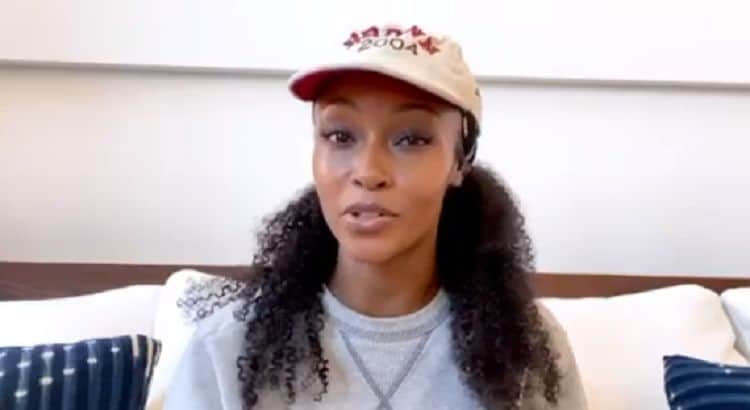 Are you familiar with Yaya DaCosta? She first sprang onto the scene when she appeared on America's Next Top Model. From there she landed a role on the soap opera All My Children in 2008. A few years later, in 2015, she got a role as a recurring character on the NBC drama Chicago Med. Around the same time, she also auditioned for the lead character in a movie about singer Whitney Houston. She got the part and blew the audience away with her performance. If you want to know more about her, keep reading.
1. She can speak several languages
She is fluent in many languages, such as Spanish, French and Portuguese. She can also speak Japanese well enough to have a conversation in most cases. Clearly, she has a penchant for languages and she likes to learn new things.
2. She went to a well respected college
It's always something special when you get accepted into college but it's even more special when that college that only takes a select number of people every year and has criteria that make it extremely difficult to get accepted in the first place. Brown University is such a place. That didn't stop her from wanting to go there, and she always dreamed about attending the college. She did exactly that and she graduated with a solid GPA.
3. She also had an interesting major while she was there
While she was at Brown University, she participated in one of the more interesting majors, not to mention the fact that it's not something you can't find at just any college. Her major was African Studies, along with International Relations.
4. She doesn't just act
She is indeed a very talented actress but that's certainly not the only thing she's involved in. She is still an active model and is represented by one of the top agencies in the business, Ford Models. If you remember from earlier in this article, it was her talent as a model that helped her land several acting roles to begin with.
5. She loves being challenged when it comes to choosing acting roles
She likes choosing different roles so that she can challenge herself. She doesn't want to paint herself in a corner, so to speak. Therefore, she routinely takes on differing and challenging roles in order to prove she can do it and to keep from being stereotyped.
6. She had a complicated marriage
When she got married, it seemed like she was married and divorced in a very short amount of time. According to her, the person that she married was not the individual she thought he was and she started to discover what he was really like almost immediately. It didn't take her long to make the decision that she wasn't willing to live that kind of life so she got a divorce.
7. She knows what it's like to struggle with a dark secret
As it turns out, she claims that she was sexually assaulted by her own husband while she slept. She claims that she woke up right in the middle of this activity one night and from that point forward, she struggled with how she should handle things in the future. For a long time she didn't want to tell anyone because she felt ashamed due to the actions of someone else, something that is common for women who struggle with this type of thing.
8. She is a fighter and a survivor
Clearly, she knows how to fight and she doesn't let challenges break her easily. This is something that she admits has been very difficult to go through, yet the entire experience has ultimately made her stronger.
9. She isn't afraid to speak out about the things that have affected her
Most people would prefer not to speak publicly about these things but she's been fairly open about it. She realizes that if it's something that she struggled with, there are other people out there struggling with that or something similar. That is what made her decide to speak out about it in the first place.
10. For her, it's all about making a positive difference in the world
When it's all said and done, she wants to help people and she realizes that she can use her platform as a celebrity to do exactly that. By making her personal struggles public, she helps people come forward who have also experienced the same issues and she is simultaneously helping those who are going through something entirely different. This is accomplished by helping them realize that even when they're going through something that's very difficult, they can come out stronger on the other side.
Tell us what's wrong with this post? How could we improve it? :)
Let us improve this post!