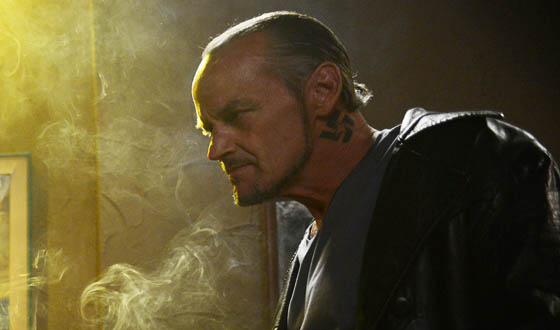 A year ago, one person posted on Reddit that he enjoyed watching "Breaking Bad" and loved Uncle Jack but the character never seemed to get any credit. He added that fans always talked about Gus and Todd but never about Jack, thus set out to find out why. The person added that upon doing some research regarding any other roles that Michael Bowen has played, there were no interviews on the internet. For someone to take time to ask on social media why Michael Bowen does not get any credit, it is a clear indication that the actor is good at what he does. So, whatever happened to him?
Becoming an actor worth his salt
Michael barely talks about the jobs he did before "Breaking Bad." However, he is known for going out of his way to create a character better than the last. The truth as per Yahoo is that even his fans do not recognize him immediately in the screens. The actor keeps changing his appearance although he plays bad characters, but it takes a while before someone can realize that they have seen before.
Although his Wikipedia page cites "Forbidden World" as the movie that helped make his debut, other sources report that Michael made his acting debut through his role in "Valley Girl" where he was cast alongside Nicolas Cage. That was in 1983, and since then he never lacked a job opportunity with his last film credit being in 2017. When asked how he managed to pull off such authentic characters, Michael attributes it to luck. He recalls how he landed his part on "Echo Park" in 1986 saying that at the time he was practicing for an Audi commercial that required him to have a German accent. As fate would have it, he was called to audition as an Austrian bodybuilder, and the accent came in handy; the casting director was blown away, so he booked the role.
Going out of his way for his characters
After landing the bodybuilder role, Michael did everything he could to look the part without going on steroids despite only having three weeks before filming started. The actor worked out in the gym and ate lots of proteins to bulk up, and by the time shooting started, he was ready. In 2012, he was filming "Django Unchained" and had gone down to 167 pounds claiming he did not want any 21st century fat on his body. However, Michael had to get ready to shoot "Breaking Bad." As a result for someone who usually weighs 180 pounds, the actor had to go down to 163 pounds, and it nearly killed him. He talked to The Hollywood Reporter saying he was medically unsupervised and although he knew it was stupid of him to go as far as depleting his Vitamin D reserves, watching himself on the screen gave him a good feeling.
For him, it was essential to resonate with the character who did not have access to balanced diets, thus had to have that look. Consequently, he never ate real food; all he did was eat broccoli, a skinless piece of chicken that did not go beyond 2 inches in diameter and then drank lots of water. Since he was in 7 episodes of the series, Michael had to do his best to maintain the weight which meant ignoring the hunger pangs that woke him up in the middle of the night. Moreover, like they say a hungry is an angry man, and Michael confessed to being a very unpleasant person to live with at the time.
His most iconic role
Michael has over 60 film credits and more than ten television credits, and despite such a long list of characters, it is his role in "Breaking Bad" that gained him lots of fans. Even during his interviews, all questions relate to his involvement in the series. After working with Sharon, a casting director, in several productions, Michael was called to audition for the show. Even before he got home from the audition, they called him back to confirm he had booked the job, but he thinks it is his leather jacket that got him the role since the wardrobe team asked him to take it to them. When playing uncle jack, the jacket became the signature look, and according to MSN, Michael wore the "Breaking Bad" costume through the airport.
For him to play Uncle Jack, Michael had to tap into his childhood memories; growing up in San Francisco, he revealed interesting people surrounded him. However, the one that stood out the most to him was Richard Kuklinski, who had earned the nickname "The Iceman" due to his profession as a contract killer for the East Coast mob. Michael remembered Richard was a quiet guy with lots of confidence such that even when talking about the horrible things he had done, the killer did not lose his calm demeanor. That was the look that Michael was going for as Uncle Jack, and he captured it perfectly. When he heard the crowd clap as Todd was blown way in the finale, it was a confirmation that they had done an excellent job.
What is he up to now?
When Michael was asked of his plans in television, he said he would love to do comedy although he felt it was intimidating and frightening because he did not understand how it works. He, however, put his fears aside and in 2020, he was cast in the pilot episode of "Beef House" where he played Brad. It was his comeback to the industry since before that his last television credit was in 2016. As for film, it is not clear whether he will return to the industry. Michael also does not talk about his personal life; therefore, it is hard to tell what he is involved in currently since even his Facebook account does not have any stories available.