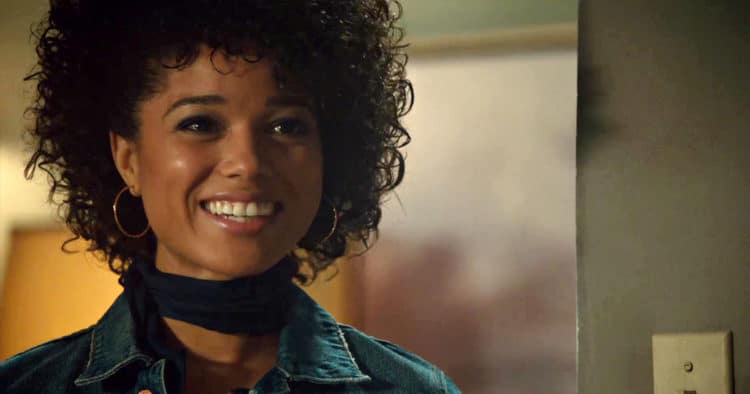 Actors will work for hours and appear in endless movies, but it is only one that will stamp their authority in the entertainment industry. Alisha Wainwright has been an actress with many series and films under her belt but until she starred in "Shadowhunters," she was barely known. Most of her personal life remains undisclosed, but here are a few facts to help you know more about the actress.
1. She loves to travel
Like a person addicted to drugs, Alisha feels that traveling is her fix, and she is not looking for any rehabilitation. She would have loved to travel as a kid but did not get the chance so now that she is working, traveling is her way of blowing off steam after long hours of hard work. Her first trip alone was to the Cayman Islands, and it boosted her confidence to be a lone traveler. Alisha prefers traveling alone because she has the freedom to do what she likes, unlike when she is with another person and has to consider their needs.
2. She did not know "Shadowhunters" was based on a book
Whenever you are called for an interview, the first thing you do is find out everything you can about the company. That way, you will not miss your job opportunity in case the interviewers ask anything related to their company, such as the mission and values. Alisha, on the other hand, had no idea that the role she was auditioning was based entirely on a book. She had to wait until she got the part to google the television show. She learned that it was not just a television show but had a large reader fan base as well. Alisha was however told that the character she would portraying was very different from that of the book. She, therefore, read the second book and watched the series' first season.
3. She prefers a network that portrays inclusivity
The LGBTQ community, as well as the minorities, have fought long and hard to be included in television shows, and finally, their efforts are paying off. Most streaming channels are incorporating series that are diverse and inclusive to ensure that they resonate well with their audience. Alisha loved working with Freeform on "Shadowhunters" because she also felt honored to be a black woman playing a strong werewolf. According to her interview with ShumDario News, Freeform has most of their shows centered on queer relationships. She believes it is a channel that is progressive and proves this by incorporating people of color as well as those from different heritages.
4. Her parents' origin
Alisha is proudly a woman of color and joins the group of successful young actresses like Yara Shahidi and Ashley Murray. Alisha's mother is from Jamaica while her father us Haitian. Due to the difference in country origins, Alisha spent most of her childhood traveling back and forth between both countries.
5. She was obsessed with Asiyami Gold's Instagram account
We all have that person we feel we can relate to on a personal level no matter how far away they are from us. For Alisha, that person is Asiyami Gold, whom she has started following on Instagram recently. One peek into Asiyami's account revealed to Alisha that there is someone out there who loves the same things as she does. Alisha and Asiyami have similar traveling destinations, but what made Alisha even more obsessed with the account was discovering that Asiyami looks like her.
6. She eliminates anything that puts her spirits down
Inspirational speakers always tell us to master our thoughts. Our minds are our instruments, and whatever we keep replaying is what shapes our lives. Alisha is careful with what she feeds her mind, and if something is dampening her spirit, then she gets rid of it. Social media has mainly been used by people to live double lives; the ones they are posting are hardly the ones they are living. The pressure has left people living beyond their means, but Alisha removes an account that expects her to fit in a class to which does not belong. She believes one needs to have a social media sphere that is healthy and makes you feel good about yourself, according to Conde Nast Traveler.
7. Her quest to find a personal connection
Alisha is the kind of person that most people would want as a friend. While most people do not care much about the other's likes or dislikes, Alisha is cut from a different cloth. She prefers finding a personal connection with someone. Therefore if you tell her that you love a particular dessert in your local restaurant, Alisha will want you to take her there so she can experience it herself.
8. Her choice of meals when she travels
Traveling has the advantage of opening you up to a whole different world and wealth of great experiences. Some will even collect mementos that remind them of the places they visited. Alisha has her way of enjoying a new place, and that is by eating the food representative of the country. She, therefore, goes looking for such meals the minute she lands in a new place. When Alisha visited Trinidad and Tobago, her first order of business was to look for a vegetarian chickpeas dish. Besides eating the food, Alisha ensures that she uses the same method of consuming as the locals do. Hence, she rolled up the vegetarian chickpeas dish and stuffed it in her mouth.
9. Her activity on social media
Alisha knows how to keep her fans in the loop of her acting progress through her social media accounts. She has quite a large number of fans since on Twitter, Alisha has 119.8 k followers while those on Instagram are 515k. Most of her pictures in Instagram are of herself showcasing her love for travel while she uses Twitter to post updates of the series in which she is starring.
10. Alisha's net worth
She has had a successful acting career since making her debut through "Murder on Her mind" ten years ago. She even has lent her voice as Alanah Turner to a video game, "NBA 2K17." "Shadowhunters" has catapulted Alisha's career and the cast must make good money since Palomera Productions sued Toubia for violating their contract. Alisha has also made a substantial amount, and according to Just Richest, her net worth is $1.2 million.