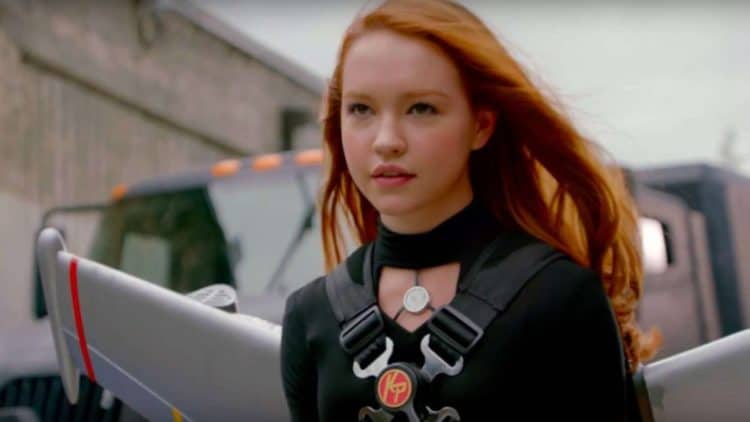 At just 18-years-old, Sadie Stanley was just a baby when Kim Possible made its debut on the Disney channel. However, Sadie's role as Kim in the live action remake is what brought her into the spotlight for the first time. In just a year, Sadie has proven that she has what it takes to take on more complex and serious roles. Since playing Kim, Sadie has gone on to land several TV roles in popular series like Dead to Me and The Goldbergs. She also has a role in the upcoming film, Let Us In, which is expected to be released some time this year. Even though she's still very early in her career, lots of fans have becoming invested in her work and they're excited to see what she does next. Keep reading to learn 10 things you didn't know about Sadie Stanley.
1. She's From South Carolina
Sadie was born and raised in South Carolina. She is very proud of her hometown and has lots of great memories from growing up there. However, once she decided that she wanted to take acting seriously, she knew that she would have to leave South Carolina to do it. She currently lives in the Los Angeles area.
2. She Enjoyed Sharing Her Acting Journey On YouTube
People who are familiar with Sadie's journey may think that she just popped up out of nowhere and found success overnight; that isn't the case. For a while, Sadie uploaded videos on her YouTube channel that provided a behind the scenes look into her career and the work she put in. Although her YouTube channel is still available, all of the content has been erased.
3. She Started Acting At A Local Theater
Sadie fell in love with acting at a very early age. She told Schon Magazine, " loved being in my school and community plays and musicals, that is where my love for acting started. When I was around twelve or thirteen I started getting really into watching TV and film."
4. She's Always Up For A Challenge
There are lots of different ways actors can approach their career. Some chose to play it safe and stick to roles they can relate to, while others prefer the challenge of telling all sorts of different stories. Sadie is part of the latter group is looking forward to taking on a variety of roles throughout her career.
5. She Loves To Spend Time With Nature
Sadie's life has changed drastically since her career has started to take off. She often spends long hours working and spends long periods of time away from home. When she does get some downtime, she loves to be outside taking in the beauty of nature. She likes to do things like go for hikes and go swimming.
6. Kim Possible Was Her First Real Audition
In many cases, actors find themselves going on dozens of auditions before something works out, but that wasn't how things went for Sadie. Her audition for Kim Possible was her first in person audition after moving to Los Angeles. In her interview with Schon Magazine she admitted that she felt a little out of her league, but she went in there, had fun, and got the part.
7. Her Parents Are Very Supportive Of Her Dreams
Every parent wants their child to grow up to be successful and for many parents, part of that success is having a traditional job. For that reason, lots of people aren't thrilled at the thought of their children pursuing something like acting. However, Sadie's parents have always been very supportive of her dreams.
8. She Supports The Black Lives Matter Movement
Despite still being just a teenager, Sadie has already developed her own voice and opinions. She is a strong supporter of the Black Lives Matter movement and has used her platform to spread awareness and share resources. In a post from July 2020, she urged her followers to support the fight against racism and police brutality.
9. She Likes To Read
Reading can be a great way to relax and unwind. Similarly to acting, a good book can help you feel like you've been transported to a completely different world. Reading is something Sadie enjoys doing in her free time. She told Pop Sugar that one of the last books she read was I Am Still Alive by Kate Alice Marshall.
10. She Encourages Others To Chase Their Dreams
When people heard about Sadie's dream of becoming a professional actress, some people probably had doubts that she'd ever make it. After all, how could a girl from South Carolina become a star in Los Angeles? However, Sadie managed to do just that and she's grateful for every opportunity she's gotten. She encourages other people who have a dream to do whatever it takes to make it come true.
Tell us what's wrong with this post? How could we improve it? :)
Let us improve this post!