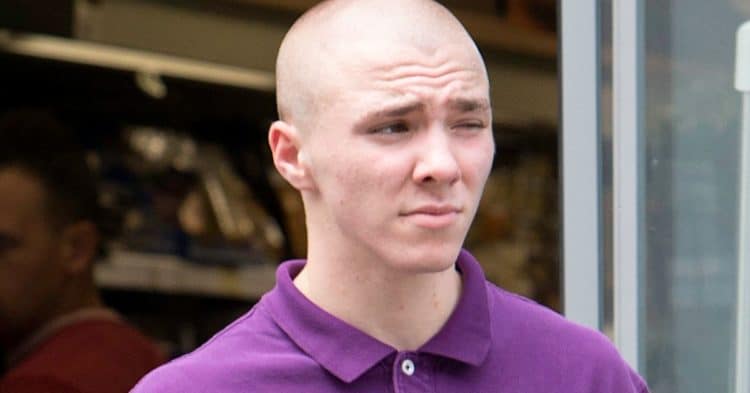 It's difficult for many of us to believe that Madonna is growing up enough that she has adult kids. Realistically, we know that she's an adult who has been around for a long time, but we grew up with her. She's forever emblazoned in our minds as a 20-something who likes to sing, dance and perform and entertaining the idea that she has a son who is 20 in addition to her other kids who are even older than he is simply mind-boggling. However, Madonna's son, Rocco Ritchie, is an adult, and we thought we might take a few moments to get to know the performer's son a little better.
1. He's Danced Backup For His Mom
He's a guy who doesn't really seem to like the limelight on himself so much as his family does, but he's been around long enough to know that sometimes your mom just needs you. He took some time to dance for her – in the background – in her "MDNA" world tour back in 2012, as well as another tour in 2015.
2. He'd Rather Not Be in the Spotlight
Growing up the child of Guy Ritchie and Madonna, who is arguably one of the most famous faces in the music industry, cannot be easy. His parents are very famous, and he had to grow up with cameras in his face all the time – and he did not like it. He'd still rather not be in the limelight, and that's something we understand.
3. He's Done One Interview
In his 20 years of living with his parents, he's done one interview. He made a small appearance with his mother alongside her on the "Ellen DeGeneres," show when he was around 12. He was a little more open then to doing things in the open, but that's probably because he was still a child and his parents made the rules for him.
4. His Parents Battled Over Him
A court order shows that his mother had custody of him following her very public, very ugly divorce from her son's father, Guy Ritchie, but Rocco didn't want to be with her. When he was around 15, he went to stay with his father in England and never came home. He didn't want to come home, and they could not make him. He wanted to live with his father, and that caused a lot of turmoil.
5. His Relationship With His Mother Wasn't Always Good
He's not always had the best relationship with his mother. In addition to the time he moved out of her home and left her for his father, he also had a moment before that. He said something unkind about her on his social media page, and that led to him deleting Instagram completely. They are not the best of friends, but we aren't sure they haven't grown out of that now that he is no longer a teen.
6. He's Very Fashionable
If there is one thing we love the most about Rocco Ritchie, it's his sense of style. He has a killer one. He is someone who always dresses well, and he's not afraid to try new things or a look that might not be popular with the crowd his own age. We love that he's always willing to experiment. He reminds us often of a Chuck Bass from "Gossip Girl," if we might put a label on that.
7. He's Got Famous Friends
When you are part of one of the most famous families in the world, you probably get to grow up with some other pretty famous families. And, he has. He is best friends with the Beckham's son, Brooklyn, and they have been good friends for some time.
8. He's Close to His Father
It was reported in 2019, when Rocco was a legal adult of 19, that his mother and father had a large fight because of him. His mother wanted him to join her for the New Year holiday with the rest of his family, including the children she adopted, but he did not want to. He wanted to spend it with his father, and his father told him he is not required to do anything he doesn't want to do.
9. He Looks Just Like His Father
If we have to say something about him that you might already know, it is that this young man looks exactly like his father. He has the exact features and could be his much younger twin. It's astounding how much they look alike.
10. He Has a Large Family
He is the only child his parents have together in a biological sense, though they did adopt another son together (that adoption was finalized the year that they divorced in 2008). Madonna has another older child from a previous relationship as well as several younger children she's adopted over the years. His father has three more kids with his own wife.