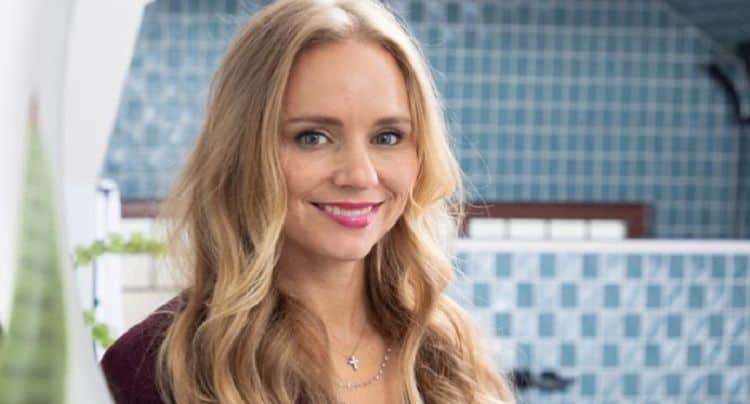 Tamara Day has a knack for transforming old rundown houses into beautiful and livable spaces. It is this skill set that earned her the job as the host of The DIY Network's new show, Bargain Mansions. On the show, Tamara will use her talents to renovate large homes that have fallen into disrepair. There's just something about watching mansions get made over that people can't seem to get enough of. Now in its third season, viewers are excited to see what kinds of projects Tamara will tackle next. Keep reading for 10 things you didn't know about Tamara Day.
1. She's From Kansas
The midwest isn't a place that's typically know for its glitz and glamour, but for Tamara Day, it's home nonetheless. She was born and raised in Kansas and continues to live there today with her husband and four children. The home's she works on on Bargain Mansions are also located in Kansas.
2. She Has Her Own Company
Reality TV isn't the only thing Tamara relies on for projects. She also has her own company called Growing Days Home. She began Growing Days during the recession in 2008 and started it buy restoring old furniture. According to the business' Instagram bio, it is a retail store that sells home decor, furniture, art, wallpaper, and other items.
3. She's A Blogger
Tamara Day loves sharing her story and she uses the blog on her website to do just that. Since launching her site, she has written several blog posts. Through her content, she shares design tips, personal stories, and information related to Bargain Mansions.
4. The Concept For Bargain Mansion Started With Her
The first season of Bargain Mansions wasn't the first time Tamara Day has taken a huge old home and given it new life. She did a similar project for her own home in 2008. On her blog she shares, " It was 5,000+ square foot and let me tell you, every inch needed some serious love…this was right around the time the economy tanked, so I decided to do as much as I could myself. From sanding down the wood floor to tearing down the rotting walls, I did it. Everything. I've always had an eye for design, but it was during this process where I really developed and honed my design style and skill set and was able to participate in the construction side of things."
5. She Loves Ice Cream
We all have things we do or foods we eat that probably aren't the best for us, but still we can't resist. If Tamara Day has one guilty pleasure, it's ice cream. Even though Tamara is usually so cold that she has to keep a space heater nearby, she still can't stop eating ice cream.
6. She Loves To Workout
Self care is very important to Tamara. After all, taking care of yourself is the most important key to being able to take care of others. One of her favorite forms of self care is working out. Tamara loves to hit the gym and put her body to the test. Skincare is also a very big part of her self care routine.
7. She's A Football Fan
Tamara is a big football fan and loves going to games whenever she gets the chance. As a native of Kansas, it's only right that she be a fan of the Kansas City Chiefs. She was even given the honor of throwing the first pass at a Chiefs' game in January of 2020.
8. She Loves Spending Time With Her Family
Balancing several responsibilities at once isn't always easy, however, Tamara manages to do it every day. Aside from being a designer, a reality TV host, and a business woman, Tamara is also a mother and a wife. She loves spending as much time with her family as possible and takes great joy in raising her four children.
9. She Likes Smart Technology
Smart technology and home design have formed an interesting relationship over the last several years. Tamara says she likes to put smart technology in the home's she's working on if the budget allows for it. She also has smart technology in her own home in the form of security cameras and smart thermostats.
10. She Has A Feature Feature In Every House She's Worked On
Tamara doesn't have a favorite project, but she has a favorite feature in every home she's worked on. She told Residential Tech Today, "Each house has a favorite feature to me. I think I have yet to find my favorite house because then I'll probably move in. Each one has its own unique challenges and unique feelings and vibes. For me, it's been really fun to be able to do so many different styles of home, so many different ages of homes, and be able to find a vision for each of them."