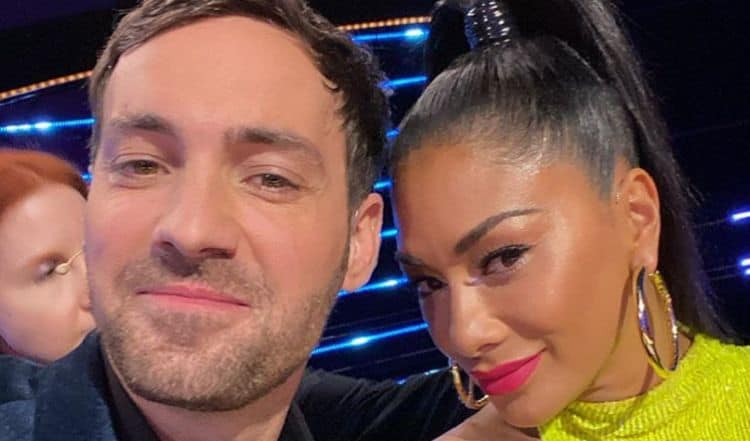 Jeff Dye has had a very interesting career as both a comedian and an actor. He has been grinding to make a name for himself for nearly 15 years, and his hard work has gotten him a lot of opportunities. He has hosted two series on MTV and appeared on shows like Last Comic Standing and Extreme Makeover: Home Edition. Most recently, Jeff was a guest panelist on the Masked Singer. Even with everything Jeff has accomplished, it looks like the best has yet to come. Keep reading for 10 things you didn't know about Jeff Dye.
1. He's A Positive Person
Some comedians like to tap into the darker side of humor, but Jeff Dye likes to keep things positive. In fact, one of the things he loves the most about being a comedian is that he gets to bring positivity into other people's lives.
2. He Lost His Sister In A Tragic Accident
In 2015, Jeff lost his older sister, Janice, in a terrible accident. The loss has changed his life forever, and he has worked hard to honor Janice's memory. In December of 2019, Jeff wrote a heartfelt Facebook post in honor of his sister where he said, "She was a hero to me, when I was little and when we got older that perspective never changed."
3. He Was The Class Clown
Jeff discovered his love for making people laugh at a very young age. He told The Gazette that he was a class clown and said, "I never tried to learn stuff – I was just trying to make the class laugh. I knew I was good at it, and that's why I've always wanted to be a comedian."
4. He Started Doing Comedy Right After High School
Going to college was never in the plans for Jeff. Immediately after high school, he knew that he wanted to jump into the comedy scene and start perfecting his craft. As a teenager, he began doing stand up shows at a Giggles Comedy Club in Seattle. He was able to get all of his friends, family, and former co workers to come watch him perform.
5. He Moved To L.A. In 2008
Although Seattle proved to be a great place for Jeff Dye to begin his career, he knew that he would have to move to a bigger city in order to take things to the next level. In 2008, he moved to Los Angeles after coming in third place on the Last Comic Standing. The move definitely paid off. Since relocating to Los Angeles, Jeff has gotten all sorts of new opportunities.
6.He Loves Spain
Jeff may not get to travel as often as he'd like, but if there's one place that he would love to visit again, it's Spain. Jeff said, "if I could pick one to go back to, I'd pick Spain right off the top of the bat because it's an easy place to love. I can't imagine anyone going there and not enjoying it." He also added, "Spain is beautiful people. Beautiful weather. Beautiful places…Really tasty food. Every night of the week there is something going on."
7. He Believes Kindness Can Change The World
Like everyone else, Jeff wants to leave his mark on the world, and he wants his legacy to be one of kindness. Jeff believes that kindness and compassion and truly change the world and he likes being a part of projects that focus on those things.
8. He's A Sports Guy
Jeff may not be an athlete, but he is a serious fan of professional sports. He loves to watch live games and is especially fond of basketball and baseball. He is a Lakers fan has even had court side seats to see them play.
9. He's A Dog Dad
Jeff doesn't have any biological children, but he's still a father in his own right. He is the proud dad to his adorably fluffy fur baby, Bub. He posts pictures of Bub almost daily on his Instagram and his followers love to see them. At the moment, it doesn't look like Bub has his own Instagram account, but I think he definitely needs one.
10. He's A YouTuber
In 2006, Jeff joined the YouTube community. Over the years, he's channel has earned nearly 7,000 subscribers and racked up over a million views. Many of his videos consist of standup performances, he also posts videos of himself playing video games with friends.