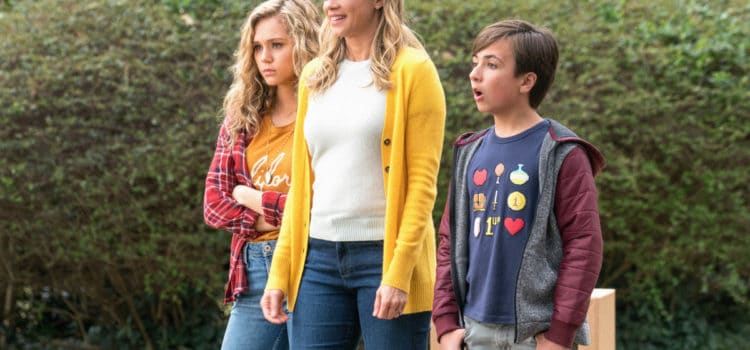 Trae Romano made his debut in the television industry by starring in the pilot episode of "Robbie," and he remembers being cast alongside Beau Bridges as a surreal experience. However, none of the characters he has so far booked connect with Trae so much as Mike Dugan in "Stargirl." The role has also become the one that has made him quite a star, hence the numerous interviews he has given about the character. Let's share with you everything there is to know about the actor.
1. He forgot he had auditioned for a role in "Stargirl"
Incredibly, you would apply for a job and forget you ever interviewed, but that is common for actors who get to audition for a lot of jobs hence can't keep count. For Trae, he auditioned for the role of Mike Dugan in the show, but after weeks turned into months and there was no callback, it escaped his mind. Fortunately, the casting directors found him a worthy candidate, thus gave him a call.
2. He fell in love with the Mike Dugan character immediately after reading the script
Trae knew about Mike the first time he went to the audition. Reading about the character made him feel connected because he found too much of a similarity between them that he does not feel like he is acting at all. Mike is a smart Aleck, and so is Trae. What convinced him more about playing the role was his talk with Geoff, who explained to Trae that he saw in the actor the ideal person to play Mike.
3. He had never read any "Stargirl" comics before getting his role
Most actors are usually obsessed with certain comics hence the motivation to audition for their movie or show adaptations. However, Trae had never bothered with any "Stargirl" comics and only came to learn of the Mike character during his audition. For this reason, he had to do thorough research by reading the comic books before filming started to ensure he portrayed an authentic character.
4. Luke Wilson took him to play basketball so they could bond
Sometimes you meet with a person, and you click immediately, and sometimes you have to cultivate that connection. Trae described the relationship between Pat and Mike as very close since they have been on their own for such a long time. Therefore although Trae felt an instant connection with Luke the minute they met on set, to ensure they bonded for their roles of father and son, Luke took Trae to play basketball. Consequently, both on and off set, the two maintained a great dynamic thus, working with Luke was nearly effortless for Trae.
5. His favorite comic book character
It has been said that although Superman and Batman are the most popular DC comic book characters, Superman is the most recognizable. Trae however, is not interested in what the majority thinks of the characters because, for him, Batman remains to be a legend that can never be beaten. Therefore he must enjoy the loads of films and shows about the character. Other fans share his love for Batman since, according to Vulture, most of the movies about the character make it to the top 30 of the best DC comic movies.
6. Top on his bucket list is playing Shazam
Trae's love for Shazam is undeniable because when asked whom he would like Mike to meet, he did not hesitate to say Shazam. However, if ever he were given a chance, it would be better to have him playing Shazam, whom he admires for his ability to change from being a superhero into an ordinary human being in seconds. The superhero also impresses the actor because he can fly and shoot lightning from his hands.
7. His pastime during the lockdown
While most of us are busy tutoring children, Trae has ensured he does not lag behind on his schoolwork by studying hard even during filming, where he has an on-set teacher. Whenever he can, he however, loves being with his grandfather catching up on the latest series because the old man loves binge-watching. Trae does not mind also reading, and the book that Luke Wilson gave him "Blowing The Bloody Doors Off" has also ensured he does not get bored during the lockdown. Still, all work and no play would make the actor a very dull boy; hence he enjoys a game or two of ping pong. Most of all, family comes first, and whenever he can, the actor loves hanging out with his family.
8. His hobbies
As per his IMDb profile, Trae likes spending his spare time playing the guitar, so maybe soon he might find a musical career worth pursuing and leave acting alone. It could, on the other hand, be a passing phase since teenagers are known to be indecisive. When not plucking the guitar, you will most likely find the teenager on his skateboard or playing video games with his friends. It is this hobby that makes him have a connection with Mike, who also loves playing video games and eating junk food.
9. He is a writer
Besides writing for his coursework, Trae finds that writing is very therapeutic as a creative outlet that blends well with his acting career. He, therefore, disclosed that he writes a lot and gets his inspiration from Taika Waititi and Wes Anderson; thus, most of his pieces reflect the work of the two filmmakers. Although he does not reveal that he wants to be a scriptwriter in the future, he said that he enjoys writing about characters he would love to play. His current script has been co-written through Skype collaboration with another writer in Mexico.
10. How he wound up in the acting industry
Trae has distant relatives in the acting industry, but he never thought he would end up joining them. However, after being in Atlanta watching a family friend film a movie and getting to be with Larry David in a scene, Trae was convinced that was the path he wanted to take. His parents knew that it was only a matter of time before Trae became an actor since acting was in his DNA; hence immediately enrolled him in acting classes.
Tell us what's wrong with this post? How could we improve it? :)
Let us improve this post!