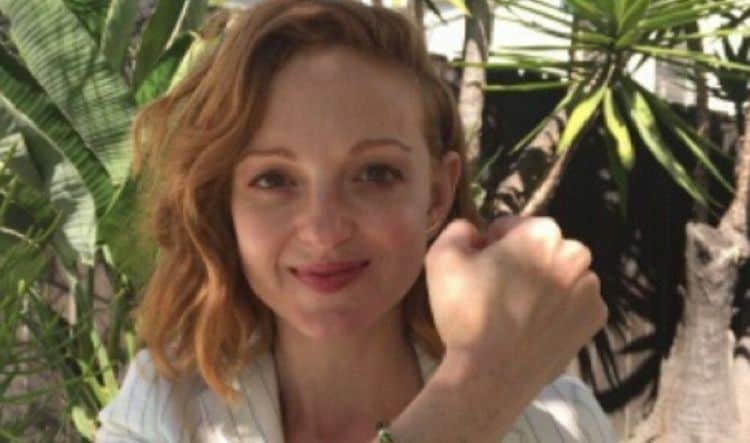 For nearly 20 years, Jayma Mays has been working hard to leave her mark on the entertainment industry. So far, she's done just that. She currently has more than 50 acting credits on her resume and they include a wide variety or roles on the big and small screens. Many people will know her best for being in shows like The League and Glee. Although she's yet to add any credits to the list in 2021, her fans can rest assured that she has something in the works. She will be in the upcoming movie Disney movie Disenchanted, and fans are looking forward to getting another project from her. Here are 10 things you didn't know about Jayma Mays.
1. She Is A Tennessee Native
Jayma was born in Tennessee, but she was raised primarily in Virginia. Jayma has fond memories of her childhood and is very proud of her roots, but as you can guess, Virginia isn't the best place to start an acting career. She now lives in the Los Angeles area.
2. She Is Always Wanted To Act
Jayma didn't grow up around the industry, but she knew from an early age that she loved the idea of acting. She told My Fan Base, "I think I always knew that I wanted to be an actress, but didn't really think it was an option for me while I was growing up in such a small town in Virginia. It wasn't until my second year of college that I really realized that I needed to give it a shot. So, I switched majors, gave my parents heart attacks and then moved to California."
3. She Is Done Voice Acting
Lots of people are familiar with seeing Jayma's face on their screens, but they're probably equally as familiar with hearing her voice. She has done quite a bit of voice acting over the years, and her ability to bring animated characters to life is truly something special.
4. She Is A Wife And Mother
Jayma has spent a lot of time focusing on her career, but work isn't the only thing that's important to her. She's also all about family. Jayma has been married to Adam Campbell since 2006. The couple met while on the set of Epic Movie. They welcomed their first and only child together in 2016.
5. She Is Not Really Into Social Media
Unfortunately for Jayma's fans, following her on social media isn't too exciting. Jayma isn't active on social media and hasn't posted anything on Twitter or Instagram in several years. This probably isn't too surprising considering the fact that Jayma has always been a relatively private person.
6. She Has Theater Experience
There's no doubt that on-screen roles have been Jayma's main focus over the years, but that doesn't mean she can't put on a show on the stage. She performed with the Knightsbridge Theatre Company for nearly three years. It's unclear whether or not she is still active in the theater world.
7. She Loves Math
Since Jayma is an actress, most people likely assume that she gravitated towards the more creative subjects in school. In reality, however, it was math that really got her excited. Not only did she like math, but she excelled at it and was able to take advanced math classes.
8. She Embraces Her Differences
Many people, especially those in the entertainment industry, often feel pressure to conform to fit other people's expectations of them. Jayma has never been that kind of person, though. She's fully aware that she's quirky and different, but she doesn't let it bother her. Jayma is someone who understands that differences are part of what makes the world an interesting place and she has never been afraid to embrace hers.
9. She Was In A Music Video
TV and film aren't the only places where Jayma has gotten some cool opportunities over the years. In the mid-2000s, she got the chance to venture into the music industry. In 2007, she was in the music video for the song "Awakening" by Switchfoot. To date, the video has gotten nearly four million views on YouTube.
10. She Likes Helping Others
Now that Jayma has reached a certain level of success, it would be easy for her to get comfortable in her bubble and disregard certain issues. That isn't how she gets down, though. Jayma believes in doing her part to make the world better and she has made it a point to help those in need. In 2013, she partnered with a company called Raven + Lily to help give back to the community.