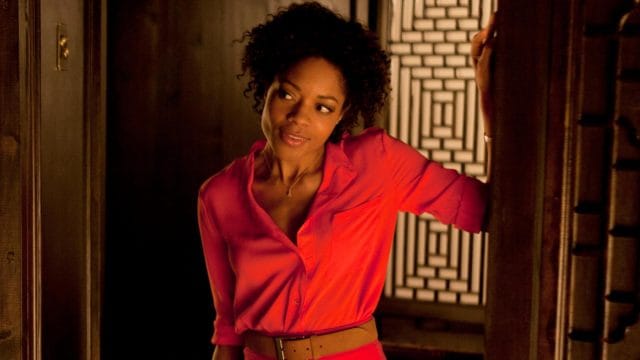 Naomie Harris is an English actress who started out as a child actress but has since become a successful actresses who has appeared in a wide range of roles in both movies and TV shows. Viewers might recognize her from a number of prominent roles in movies such as 28 Days Later, Mandela: Long Walk to Freedom, and Moonlight.
Here are five things that you may or may not have known about Naomie Harris:
Her Mother Was a Screenwriter
Harris was raised by her mother, whose parents had come from the Caribbeans. At the moment, Harris's mother is a healer, but it is interesting to note that at one point, she was a screenwriter for EastEnders, which is a British soap opera that has been running since 1985. Like its name suggests, EastEnders is focused on a cast of characters living in the East End of London, which was chosen because it was something new while remaining unobjectionable to the potential audiences that the BBC sought to bring in.
Studied Social and Political Sciences
After going to St. Marylebone School and then Woodhouse College, Harris attended Pembroke College, which is one of the 31 colleges that constitute the University of Cambridge. There, she studied social and political sciences before emerging with a degree in said subjects in 1988. However, Harris did not find her studies to be pleasant, which explains why she soon started training at the Bristol Old Vic Theatre School.
Started Acting at a Young Age
With that said, it is important to note that Harris started appearing on TV shows as a child. For example, she had a role in the opening episode of The Tomorrow People, which was a remake of a children's sci-fi series of the same name from the 1970s. Other roles were on TV shows such as Simon and the Witch, Erasmus Microman, and Runaway Bay. It was not until later that Harris started appearing in movies as well.
Has Voice Acted in Video Games
It is interesting to note that Harris has voice acted in two video games so far. One time, it was in 007 Legends, meaning that she was reprising her role as Eve Moneypenny from Skyfall and Spectre. The other time, she played a character in Fable III, which was created by a British video game developer that has since become defunct for unrelated reasons.
Is an Officer of the Order of the British Empire
In the 2017 New Years Honors, Harris was made an officer of the Order of the British Empire for her contributions to acting. In brief, the Order of the British Empire is a chivalric order meant to honor philanthropic pursuits, artistic and scientific accomplishments, and public service outside of the professional branches of the British government as well as some Commonwealth countries. For those who are curious, an Officer is below a Commander but above a Member, though none of these three ranks entitle the recipient to be called either a Sir or a Dame.