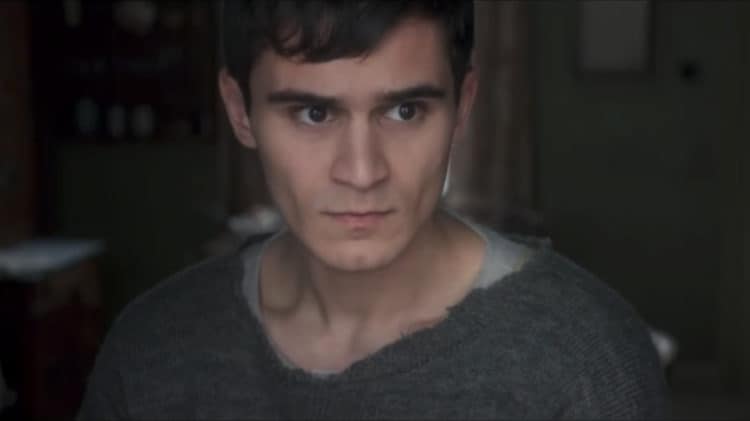 When you're good, you're good. Julian Kostov knows a thing or two about being good. He might be young, but he's already managed to learn he might be good at everything. In addition to being a talented actor, he's also managed to become a talented filmmaker. Before he was good at either, however, he was a professional swimmer. What it seems like to those on the outside looking in is that Kostov is a man of many talents, and he has no concept of how to slow down or do anything in a mediocre manner.
1. He is Bulgarian
Many people might readily admit that their knowledge of Bulgaria is limited to what we learned from Victor Krum in "Harry Potter and the Goblet of Fire," and we feel no shame in that. Julian Kostov was born and raised in Bulgaria. He hails from a Bulgarian city called Varna. He was born on August 25, 1989.
2. He Comes From a Family of Hard Workers
What he learned about dedication, commitment, and hard work is all from his parents. His father is the owner of a company that focuses on logistics. His mother is a judge. Both require a certain type of work ethic that they did pass along to their son. He also has a sister by the name of Lia. She is younger.
3. He Taught Himself English
It's a difficult language when you really take the time to think of it. When Julian Kostov decided he would learn English, he taught himself. He watched American television and learned the language that way. Nothing about that sounds at all simple.
4. He's Well-Educated
The high school he attended was Spanish. When he finished his education there, he moved all the way to the Netherlands to study at a place called Tilburg University. He studied international business, which sounds like something his parents would appreciate.
5. He Was Inspired
Two years into his education in the Netherlands, Kostov realized he wasn't entirely keen on studying international business. Rather, he made the decision to move his educational endeavors to the United Kingdom. He transferred to what is now Cardiff Metropolitan University (it was University of Wales Institute Cardiff when he was there). He graduated in 2011 with his degree in Business Studies. He continued to study business, but he went to the UK to finish his education so that he could also study acting on the side. Heath Ledger inspired him with his role in "The Dark Knight," which he filmed prior to his untimely death.
6. He Gets Star Struck
When he lands a role, Kostov finds it difficult to maintain his cool when he finds out who else will be in the project alongside him. He finds that the heavy-hitters in British television and movies are some of his favorites, and he does allow himself to feel the excitement of working with such famous actors and actresses.
7. He is A Champion Swimmer
When we mention he was a professional swimmer, we do mean Kostov is a professional swimmer. He earned more than 60 medals in his day. Of his 60 medals, one is a bronze medal earned in the Balkan Games back in 2007. He is someone of note in the pro swimming industry.
8. He Studied Acting
Following his college graduation from Cardiff, he was accepted into a prestigious theater. He was accepted into the National Youth Theatre in 2011, and it was there that Kostov learned many of the skills he employs today when he goes to work.
9. He is Inherently Private
Of the many things he excels at doing, maintaining a certain level of privacy is one of them. In a world where it is easy to over-share and oversaturate the internet with information about your personal life, Kostov has avoided any such doing. He keeps his private life to himself. He has learned to stay off of everyone's radar in terms of who he is dating and what he is up to. We have to ask ourselves if this has anything to do with being the son of a judge growing up. Privacy is of the utmost importance for a judge, and perhaps he learned this trait early?
10. He's Bi-Continental
He spends some of his time living in London. He spends the rest of his time living in Los Angeles. It's where he does the vast majority of his work, those two cities. We are not sure, however, where he found himself living when the pandemic lockdowns began in 2020.
Tell us what's wrong with this post? How could we improve it? :)
Let us improve this post!