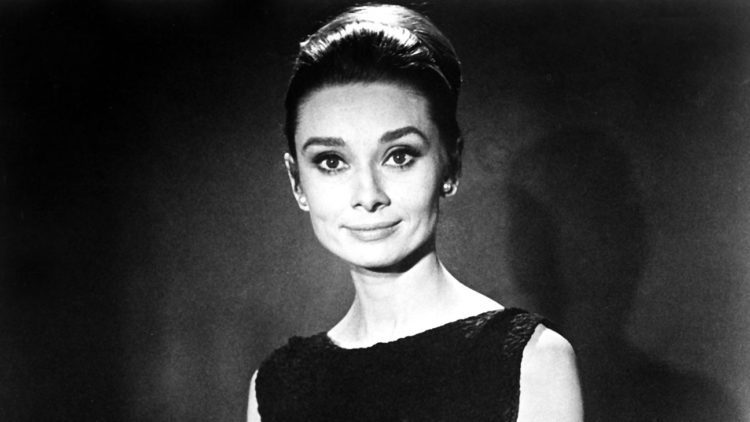 Some of the best entertainers of the past century hail from the United States of America. Phenomenal actors, actresses, musicians, and comedians have graced American stages and screens since the earliest days in the country's history. They exude a variety of talents and inclinations, fitting in quite well with the 'melting pot' mindset that the American people embrace. One tag that many actresses have been assigned in the past century is "America's Sweetheart". These women stand apart from the rest, with their wholesome traits and widespread popularity. In 1914, impresario David Grauman coined the term when referring to silent-film star Mary Pickford. Though she was born in Canada, her beauty and talent (alongside her sweet personality) made her a prime example of what the term represents.
There have been many actresses and other female stars over the years that have been called America's Sweetheart. Most of them embrace this label — though there are a few exceptions — and continue to display the wonderful personalities and compassion befitting of the role. Whether they are actresses, sports stars, comedians, or something else entirely, they are loved and renowned by all Americans. If you are a fan of the American entertainment industry, you might want to know a little more about the girls who have been coined "America's Sweetheart". Coming from all walks of life, these women will go down in history due to their incredible talent, widespread popularity, and sweet demeanors. If you want to learn about some of these women, check out this list of the Top Twenty "America's Sweethearts" in Entertainment History.
Lucille Ball
Lucille Ball is a great candidate for the first slot in our list. Born in 1911, this actress captivated the entire country with her beloved role in the sitcom I Love Lucy. This show was a perfect reflection of the American mindset of the 1950s. Her character always wound up in some crazy situations, all of which were handled with the charm and poise traditionally displayed by a true American Sweetheart.
The I Love Lucy star also broke barriers for American women. For example, she became the very first woman to run a major television studio. She started Desilu Productions in 1962, which played a key role in the production of several famous series (such as Mission: Impossible and Star Trek). She was well-recognized throughout her career (and even posthumously), having received four Emmy awards, a Golden Globe Cecil B. DeMille Award, and even the Presidential Medal of Freedom after her death.
Anne Hathaway
Another talented actress who has been coined "America's Sweetheart" is the famous Anne Jacqueline Hathaway. She is one of the best-paid actresses in the world and has played many well-recognized roles in various films. Some of the most famous roles she has played were in Bride Wars, Alice in Wonderland, and the Dark Knight trilogy. Hathaway is talented and beautiful, and definitely deserves to be known as America's Sweetheart.
While her talent in the entertainment industry is evident (she has received many awards, including an Emmy and an Academy Award), this actress is more than just a talented entertainer. She really earns her place as a Sweetheart due to her active involvement in several important causes. For example, she is a UN Women goodwill ambassador, advocating for gender equality across America and the world. In addition, she serves on the board of the Lollipop Theatre Network. This organization helps to bring the magic of film to children who are hospitalized due to illness.
Jennifer Aniston
Jennifer Aniston, perhaps best known for her role on the famous sitcom Friends, is a wonderful and illustrious American actress. Her roles in films such as Bruce Almighty and Marley & Me have brought her incredible recognition countrywide. She has even won awards — even winning an Emmy, a Golden Globe, and a Screen Actors Guild Award for her work in Friends. This role was also included on Entertainment Weekly's list of the 100 Greatest Female Characters in United States Television.
She is also a fantastic example of what being an American Sweetheart means. Not only is she famous and talented, but her philanthropic ventures are quite respectable. You may have seen her work in television commercials for St. Jude's Children's Research Hospital. She has worked with them for many years at this point, and was even honored by SmartWater for it. Her most recent societal contributions include $500,000 donations to both the Red Cross and the Ricky Martin Foundation for hurricane relief.
Angelina Jolie
This talented woman is the highest-paid actress in Hollywood. She had her first major role in the 1995 film Hackers — which was quickly followed by other famous roles such as in Lara Croft: Tomb Raider — and has since been embraced as an American Sweetheart by entertainment fans countrywide. Her acting credits have even brought her an Oscar, two Screen Actors Guild awards, and three Golden Globes.
Jolie's involvement with humanitarian organizations solidifies her "Sweetheart" label. She has even received awards for her advocacy, such as the Jean Hersholt Humanitarian Award. Angelina Jolie is also a member of the Order of St. Michael and St. George, a British order of chivalry. Her work with the United Nations is also well-known, as she advocates for international refugees in her position as Special Envoy. All-in-all, Angelina Jolie's life is a prime example of the modus operandi of an American Sweetheart.
Olivia Newton-John
She may not have been born in the United States — she is an English-Australian entertainer — but has been known as America's Sweetheart since her role in Grease. This role brought her to the forefront of American recognition. Olivia Newton-John is mainly known, however, for her incredible music. She has won four Grammy awards, and has made it to the top several times on the Billboard radio ratings charts.
A commonality between all of America's Sweethearts is a distinct propensity for philanthropy, of which Olivia Newton-John is no exception. She has a direct stake in breast cancer research, as she was recently diagnosed with metastasis of her cancer that had been in remission since 1992. She is a huge proponent of the pink ribbon, offering her voice and considerable influence to the cause. She is directly responsible for the greatly increased awareness that Americans have of this awful illness. Luckily, the more people she influences, the more donations will come in to hopefully find a cure.
Sandra Bullock
The Miss Congeniality star (also known for her work in Speed, The Heat and other films) is a perfect woman to include on our list. She is quite successful in Hollywood, and even was a contributing voice to the film Minions — which grossed over one billion dollars at the box office. She is thus one of the highest-paid and most famous actresses from Hollywood. She has even been honored by People magazine as the Most Beautiful Woman in the World.
Her friendliness, frankness, and humbleness are all traits that have led her to be tagged America's Sweetheart. Of course, it is important to note that she gives back to the society that brought her to stardom. She has donated upwards of $5 million to the Red Cross over the years, and even did a pro bono public service announcement advocating for oil spill cleanups. Her humanitarianism is a big contributor to her label — she was named Favorite Humanitarian at the 39th People's Choice Awards.
Katharine Hepburn
One of the best actresses of all time is Katharine Hepburn. She has even set a world record for number of "Best Actress" wins at the Oscars, having won on four separate occasions. Hepburn has also been named as the "greatest female star of Classic Hollywood Cinema" by the American Film Institute. She is well known for her roles in The Lion in Winter and On Golden Pond, among many others.
Katharine Hepburn is a quintessential American Sweetheart. This label might not sit well with her, however. She has always shunned the standard expectations of a Hollywood woman, and was assertive, outspoken, and broke many boundaries set against females in the mid-20th-century. Despite this, she was loved all across America by men and women alike. She was even tagged "the patron saint of the independent American female" by Los Angeles Times reviewer Mary McNamara.
Elizabeth Taylor
Actress, businesswoman, and humanitarian Elizabeth 'Liz' Taylor began her career early in life, playing a few roles in the early 1940s. She quickly came to prominence in the classical era of Hollywood cinema in the 1950s and remained active in the public sphere for the rest of her life. Known for films such as The Sandpiper and BUtterfield 8 — the latter of which led her to be honored with her first Academy Award — Liz Taylor was a phenomenal entertainer and a true American Sweetheart.
She is known for her trademark beauty and troubled romantic past. However, she was also quite active in philanthropy. In 1985, Elizabeth Taylor even co-founded the American Foundation for AIDS Research. She was one of the first famous people in American history to participate in activism related to this degenerative disease. Her philanthropic ventures were a crucial aspect of her label as an American Sweetheart, and even led her to receive the Presidential Citizens Medal.
Brooke Shields
Brooke Shields started out in the 1970s as a child model. Her work brought her into the view of a few prominent people in Hollywood, and she got her very first leading film role in Pretty Baby in 1978. This was a controversial role, as she played a 12-year-old prostitute who lived in New Orleans in the early 1900s. Of course, the notoriety from the role brought her even more work — such as roles in The Blue Lagoon and Endless Love.
This actress is an American Sweetheart for a few reasons. First off, her widespread renown and considerable talent brought her to the forefront of Hollywood during the late 70s and early 80s. She is also highly-educated, holding a degree in Romance Languages from Princeton University (a very prestigious school). She proves that she has the compassion necessary for the label, too, as she is an outspoken animal rights activist and a strict vegan.
Cathy Rigby
This actress and athlete may have been small — only 4 feet and 11 inches tall — but she had big aspirations. Cathy Rigby was one of the driving forces behind the popularization of gymnastics in America, as she performed quite well in the 1968 Olympics. She boasted the highest score at this competition. Rigby also played the role of Peter Pan in stage productions of the tale for more than thirty years. She is certainly an American Sweetheart, especially because she is a kindly and compassionate woman. Rigby even advanced the state of feminism, as she was the very first celebrity to ever endorse feminine hygiene products on national television. She also spoke out about bulimia, with a particular focus on helping young girls avoid this devastating disorder.
Audrey Hepburn
The third-greatest female actor of Classical Hollywood — at least according to the American Film Institute — was Audrey Hepburn. Though she was born in the United Kingdom, Hepburn spent a good portion of her too-short life in the States. She appeared in many films — most notably Breakfast at Tiffany's and My Fair Lady — and won several awards. In fact, she is one of only twelve people who have won an Oscar, an Emmy, a Grammy, and a Tony throughout their career.
Hepburn became involved in her humanitarian efforts as early as the 1950s. She started out narrating radio programs for UNICEF. She continued her work with UNICEF for many years — actually, she was with the organization until her death in 1993. Audrey Hepburn supported a lot of immunization and clean water programs. For her work with the organization, she reinforced her Sweetheart label and won the Jean Hersholt Humanitarian Award. George H.W. Bush also presented her with the Presidential Medal of Freedom.
Meg Ryan
As The World Turns alumna Meg Ryan is also well-known for her movies When Harry Met Sally, Sleepless in Seattle, and many other films. She is also a director, having acted in and directed the film Ithaca. This actress was one of the most successful of the 90s and 00s and continues to be instantly recognizable to this day. Meg Ryan's status as an American Sweetheart comes mostly from her romantic roles and lovely in-person demeanor. She is also quite generous and compassionate, as she adopted a child from China in 2006. Meg Ryan is a primary supporter of the Democratic Party, with a special appreciation for the environmental protection policies that make up a large part of the Party's platform. It is her love for the world and the people around her that makes her America's Sweetheart.
Reese Witherspoon
Laura Jeanne Reese Witherspoon is one of the most talented actresses of our time. She has achieved widespread recognition, and even has taken home an Oscar, an Emmy, and a Golden Globe. This Tennessee native began her career as a child, starting off with the film The Man in the Moon. As an adult, she has played in many films including Legally Blonde and Walk the Line. Witherspoon is even a director and producer of Big Little Lies on HBO. With her good attitude and attention to the public, it is no surprise that she is often considered America's Sweetheart. Alongside her famous roles, she is also actively involved in activism in the interests of women and children worldwide. For example, she is a central board member of the Children's Defense Fund — a non-profit organization devoted to advocating for children and related research.
Jessica Biel
Minnesota native Jessica Biel is a pretty popular actress, well known for her 21st-century roles. However, she got her start in film when she was quite young. She even got serious recognition at only fifteen years old, winning the Young Artist Award for the Best Supporting Young Actress for her role in the film Ulee's Gold. Biel has gone on to star in many more films, and has also produced The Sinner, a show in which she also acted. Jessica Biel is another great contender for the title "America's Sweetheart". Her work for charity is a good reason to call her by this label. She started her first charity auction in 2006, attempting to support Molly Bloom — a Colorado teen injured in a limo accident. She also co-founded the Make the Difference Network, and even climbed Mount Kilimanjaro in an attempt to raise awareness about the lack of clean water that many people experience.
Shirley Temple
One of the women most widely-known as America's Sweetheart is, without a doubt, Shirley Temple. She started out quite early in life, scoring her first film role at the young age of three. However, she is best known for her roles in Carrot Top and Heidi. Though her film career began to slow down as she aged, her early roles led her to immortality in the entertainment industry. She is quite patriotic, which helped her keep her Sweetheart distinction. She even ran for the California Congress at one point, though she came up slightly behind her competitors. Another testament to her respect for everyone is her refusal to smoke in public. Though she smoked cigarettes for her entire life, she never displayed it openly to avoid setting a poor example for her fans. Shirley Temple's dedication to the country and her fans gives her this spot on our list.
Judy Garland
Born as Frances Gumm, Judy Garland is a Minnesota native who will go down in history as a phenomenal singer, actress and vaudevillian. Garland got her start in vaudeville with her two older sisters and ended up playing in over 24 films from Metro-Goldwyn-Mayer. Her best-known role is, without a doubt, as Dorothy Gale in The Wizard of Oz. This film was quite famous due to its innovative juxtaposition of black-and-white and color filmography. Judy Garland was soon known as America's Sweetheart. Despite a difficult personal life, she managed to always find a lot of success in various ways. For example, she was the very first female recipient of the Album of the Year Grammy. She was also quite progressive for her time, expressing complete indifference upon learning that a sizable portion of her fans were homosexual men. After all, she was a singer, not a judge.
Doris Day
Doris Day is famous for a lot of different things. She started out as a big band singer in 1939, recording a few hit songs. She also created her own songs as a solo performer — more than 650 of them — bringing her to fame and prominence in the music world. She also starred in several films, including Calamity Jane and Pillow Talk, and also starred in The Doris Day Show. Day has also received a few awards, such as a Grammy Lifetime Achievement award. Day is well known for her advocacy for animal welfare. A big part of why she was considered America's Sweetheart was due to the foundation she created — the Doris Day Pet Foundation (now known as the Doris Day Animal Foundation). She also has donated to other organizations and founded the Doris Day Animal League (which was absorbed into The Humane Society of the United States). Doris Day is still supervising her organizations, even as she nears her centennial birthday.
Sandra Dee
Known for commonly portraying ingenues — that is, an endearingly innocent and wholesome young woman — Sandra Dee is a perfect example of an American Sweetheart. She even earned a Golden Globe for one of these roles, stemming from her performance in Until They Sail. Sandra Dee promptly became a household name, especially with her work in the late 1950s. Sandra Dee might have had a pretty tough life, but she always persevered in the face of adversity. Unfortunately, this actress died fairly young due to complications from kidney disease. Before she passed away, she made her mark in the industry as the quintessential American Sweetheart — even though she wasn't a huge fan of the ingenue image that she had to keep up constantly.
Courteney Cox
Monica Geller, Gale Weathers, and Jules Cobb are three very different characters that have one thing in common — Courteney Cox. This talented actress has earned significant recognition throughout her life and will always be known as an American Sweetheart. She even owns her own production company called Coquette Productions and directed her sitcom Cougar Town. Courtney Cox is a wonderful actress and a great person. One thing that marks her amicability is her relationship with her ex-husband, David Arquette. Despite the divorce, they maintain a respectful business relationship and even consider themselves to be close friends. One interesting fact about this American Sweetheart is that she is a direct descendant of William the Conqueror, about 26 generations back.
Julia Roberts
The final woman on our list of the top twenty American Sweethearts is Julia Roberts. She is well-known for starring in Pretty Woman, the film that also brought her to be labelled America's Sweetheart. She is also a profitable actress, with her films — including Ocean's Eleven, Charlie Wilson's War, and Sleeping with the Enemy — grossing billions in the box office. Julia Roberts is also a humanitarian and philanthropist. She has worked for UNICEF and brought in about $10 million directly following her well-publicized visit to Port-au-Prince (the capital of Haiti). She also narrated a documentary about Rett syndrome, which is a neurological disorder. In addition, she is a huge proponent of alternative fuels and female empowerment. One of the best things she has done for the environment is voicing Mother Nature in a short film about climate change created for Conservation International.
Tell us what's wrong with this post? How could we improve it? :)
Let us improve this post!