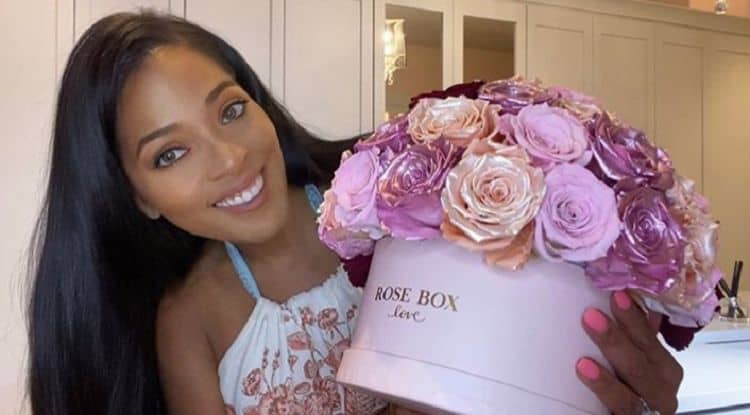 Toyya Bush-Harris is a woman whose face you recognize because she's part of the "Married to Medicine," cast on Bravo. She's the kind of woman everyone wants to see more of, and we all love her. She loves being a mom, but she's honest about what it does to her. Her husband is a doctor, and they share two sons. They try to balance their life the best that they can, but it doesn't always work out for them the way that it should. It isn't easy to be married to a doctor and live that kind of life, but it's the life that she chose. It's the life that she wanted when she married her husband, and it's the life that they live every single day. But, aside from being a wife and a mother, she's a lot more. Here's what you don't know about her.
1. She's Embracing Herself
There was a time in her life when she made the decision to stop wanting and wishing to be a skinny girl and to start living her best life. She decided she would just never be the kind of woman who was able to live her life being happy if she was constantly worried about her weight and her life, and she decided to embrace herself. Now she's working out, she's learning to love her curves, and she is taking it day by day. She's not always happy, but she is learning to be more of what she needs to be for herself.
2. She's Had Financial Struggles
She and her husband had some big-time financial issues at one point. They were in debt more than $150k, but not just any debt. They owed that money to the IRS, which is never a debt you want to be in. To make this situation a better one, they were forced to make some major changes in their lives, and they were forced to do it very publicly. Fortunately, she was able to do it with grace and with a happy effort. They managed to pull themselves out of their bad place, and they did it with ease.
3. She's Funny
When she and her husband were going through their very public financial problems, she was able to get her life together in a manner that worked out well for them. She was able to focus on things like getting her life in order, but she was also able to be funny about it. She once told the people who make negative comments about her family that they can make a negative comment along with a donation, because she will happily accept both while her family works to get through their financial woes.
4. She's Got her Dream Home
Once her life got back on track following her financial disaster, she and her husband were finally able to get back to the basics. Their idea of basics is living in a house suited for their family of four, which consists of approximately 9,000 square feet. Now, we are all about that as it allows everyone to have their own space and still find time to spend as a family.
5. Her Costars Love Her
You rarely ever see her in a fight with the people she stars with. She's got a lot on her plate, and she's not making time for everyone to bother with things like cat fights and the like. She's too busy making people feel good about themselves, focusing on herself, and wishing the best for others. This makes it hard for people to dislike her, so her costars are happy to have her in their lives.
6. She's A Fan Favorite
She is loved by her fans. They love to see her making jokes, spending time with her family, and so much more. They love to see her making the effort to spend time with the people she loves the most, and they love to watch her make life fun and entertaining for her friends and family. She seems like the type who would really be a good friend in real life.
7. She's An Author
This is one wife and mom who wants to spend her time trying to help those around her. She is not looking to make the world a better place one day at a time. She's looking to make it a better place one book at a time. She's got so much to offer those in her life, and she's doing it with absolute class and grace, and we love that. Her book is a family favorite, and it's one she's on board with so much more than many others.
8. She's Got a Beautiful Closet
If you're looking for ideas for your master bedroom closet, hers is a place to start. She's got a beautiful two-story closet that is enough to make you all want to do better in life. Toya is glam and she's not afraid to show it, but she also has impeccable style that makes it easy for her to do that in her life.
9. She Plans A Good Party
Did you see her parties on television? She throws a party so good that many people wish she could become a party planner and help them do the same. We are going to say that we think they are right. She would make a beautiful party planner, and she would do it well. She's going to be able to spend some time thinking about how if things don't work out for her in other ways, she can spend some of her time working on a party planning career as a backup plan.
10. She Loves the Holidays
If there is one thing Toya loves, it's a holiday party that allows her to celebrate, to have fun, and to feel the holiday spirit. She's a woman who loves those things, and that's one thing we love about her. We can definitely get on board with this one, so we are all about it, and that's just who we are.