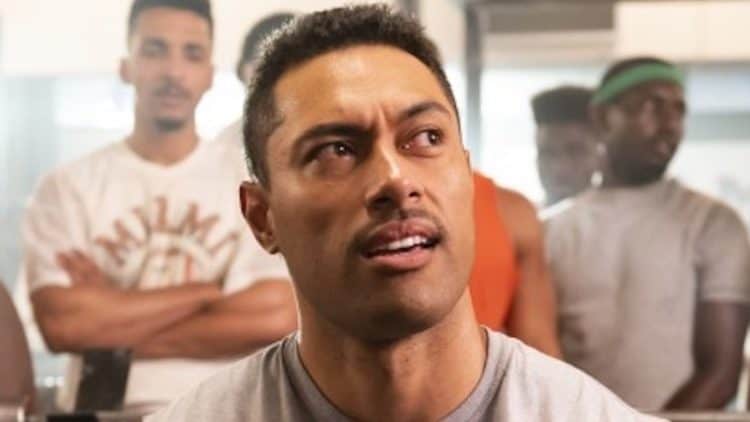 Consistency as an actor can feel almost impossible to find, and Uli Latukefu is one of the lucky few has been able to achieve it. Since making his first on screen appearance in 2014, Uli has been able to land recurring/main roles on several shows. His confidence and versatility have allowed him to access a variety of opportunities and he is on his way to becoming an international star. Recently, he has been getting a lot of attention for his role as Dwayne Johnson in the new series Young Rock. Although he hasn't gotten a lot of camera time on the show yet, this could prove to be his big break. Here are 10 things you didn't know about Uli Latukefu.
1. He Is From Australia
Uli was born and raised in Australia and he is of Tongon descent. He is very proud of his roots and his culture is very important to him. Uli is thankful to be able to provide representation through all of his roles. He still lives in Sydney and doesn't appear to have any plans to relocate.
2. He Plays Lots Of Sports Growing Up
Acting hasn't always been the number one interest in Uli's life. When he was younger he was all about sports. He especially loved rugby and his original goal was to go to college to study exercise science. During college, however, he realized that he wanted to try something else.
3. He Is A Formally Trained Actor
Once Uli decided that acting was what he wanted to do, he knew that he had to take it seriously and learn as much as he could. Uli studied acting at National Institute of Dramatic Art (NIDA). The school boasts a long list of notable alumni including Cate Blanchett, Rob Collins, and Mel Gibson.
4. He Is A Musician
Did you think acting was the only thing Uli had to bring to the table? You've got another thing coming. Uli is also a talented musician and at one point in time he was hoping to pursue a career in the music industry. In addition to singing and playing the guitar, he also enjoys writing songs. When he was 21-years-old, he auditioned for Australian Idol.
5. He Is Almost 40
In his role in Young Rock, Uli plays the young adult version of Dwayne Johnson from ages 18-20. Many people will be surprised to know that in real life, Uli is actually 36. Thanks to his youthful appearance and some help from the hair and makeup team, Uli can easily pass for being 15 years younger.
6. His Father Passed Away When He Was Young
When Uli was young he suffered a very tragic loss when his father passed away. Although losing a parent was very hard on him, it brought his family closer together. He was raised by his mother and he has one brother. His family has been very supportive of his acting career.
7. He Is A Proud Dad
Not only was Uli born into a close knit family, but he's started one of his own. He has been happily married to Pamela Savieti since 2014 and the couple has one child together. When Uli isn't busy with work, he loves spending his free time with his wife and daughter.
8. His Brother Trained Him For Young Rock
In order to get in shape to play young Dwayne Johnson, Uli had to pack on some additional muscle. Luckily, his brother Maile is a trainer. Uli worked with Maile to get in shape and he ultimately gained 10 pounds of muscle to get his physique as close to Johnson's as possible. Even when he isn't bulking up for a role, Uli loves to work out.
9. He Loves Spending Time Outdoors
Uli has a very special relationship with nature and he loves being outdoors. Whether it be hiking or swimming, Uli loves getting fresh air. Additionally, spending time outside has become a great way for him to clear his head and take his mind off of the stresses of the entertainment industry.
10. He Is Passionate About Social Justice
As a person of color, Uli knows what it's like to be perceived a certain way just because of how he looks. As an actor, he also understands how he may not have as many opportunities as his white counterparts. As a result, Uli has made it a point to use his platform to raise awareness to issues involving race and other subjects. He is a strong supporter of the fight to end racism and has consistently shared information and resources with his followers on social media.