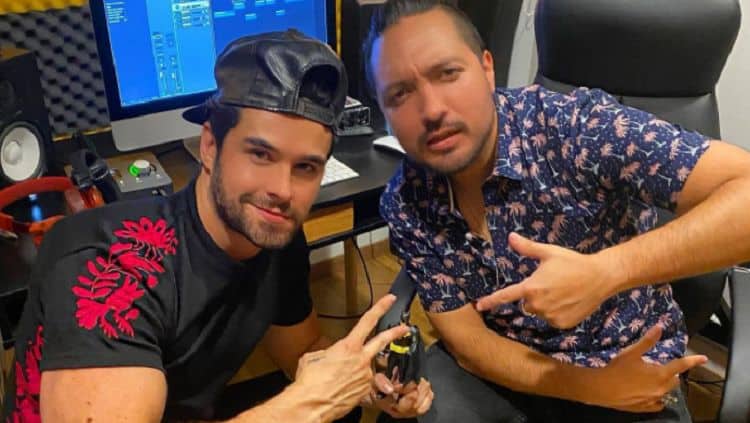 Eleazar Gomez has earned quite a reputation as a Mexican actor, and it's not always good. He has amassed many fans, but he is also involved in his share of controversy. It must be hard to be involved in public controversy when you are famous, and he has dealt with it time and time again. He's embroiled in a huge scandal right now, and many of his fans are no longer sure if they want to support him given the knowledge of what he has been charged with doing. However, some of his fans still adore him, people want to know more about him, and he is one of the most famous men in his country. Fans want to know more about him and his life, and we have everything you need to know right here.
1. He is From Mexico City
Born and raised, he is from Mexico City, Mexico. He was born on May 29 ,1986. This means he will celebrate his 35th birthday in the Spring of 2021. It's a big birthday, and his fans will undoubtedly follow along to see how he plans on celebrating the halfway mark through his 30s.
2. He is Famous for Telenovelas
In Mexico, daytime soap operas are referred to as telenovelas. They involve a lot of the same drama and the same crazy story writing as daytime soaps in the United States, and they are massively popular with the people of Mexico – even people around the world love to watch these telenovelas. Many Mexican actors and actresses are famous for their roles in these shows, and Eleazar Gomez is one of them.
3. He Was Arrested in 2020
Unfortunately, personal drama is a big deal for him. He was arrested in the fall of 2020 after he was accused of domestic violence. He lost his talent agency after they dropped him because of the charges, and he lost his job on a telenovela. His character was recast.
4. He Has Famous Siblings
One thing that can be said of this actor and his family is that talent clearly runs in the family. His sister is famous actress Zoraida Gomez. He also has two other siblings, including another brother who acts. His name is Jairo Gomez.
5. His Ex Accused Him of Domestic Violence
When his domestic violence arrest came to light, fans were shocked to find out it was his girlfriend who called the police and reported him. He was dating a Peruvian model who also sings, and her name is Stephanie Valenzuela. She accused him of hitting her and then trying to kill her by strangling her. Neighbors reportedly heard her screaming for help as he tried to strangle her. Police were immediately dispatched and he was detained.
6. He Has Been In Jail Since November
His arrest came on November 5, 2020, and he's been in a Mexican prison since. He's been attending hearings following the charges against him by his ex-girlfriend, and there was some speculation in March 2021 that he might be released from jail.
7. He Has a Large Following
Despite the charges brought against him by the woman he reportedly tried to strangle, Gomez has a very impressive social media following. His Instagram account boasts a staggering 1.1 million followers as of March 2021. However, he's not posted anything since November 3, 2020 – obviously because he is in prison.
8. His Godmother Supports Him
In the days following his arrest in 2020, his godmother Rosalba Ortiz, mother of actress Geraldine Bazan, told the press that she supports her godson and expects the world to do the same because, "we do not know the circumstances, we do not know what happened," though she also made it very clear she also supports the girl. However, it's clear she wants the full story before she makes up her mind.
9. He's Relatively Private
Most of his life has been spent in the public eye, and much of that is shared on the internet and through the press. He is not someone who can go anywhere without being photographed because of his fame and the fans that want to get to know him better, but he's never been one to share much of his private and personal life with fans through his own words or photos.
10. He's In For a Rough Future
No matter what happens with the charges he is currently facing, this is a man who will forever have a reputation for being a person no one wants to deal with. When you are accused of trying to strangle someone and abusing them, it's hard for people to forget that and move on from it. Regardless the outcome of this situation, he will never be thought of the same way again.