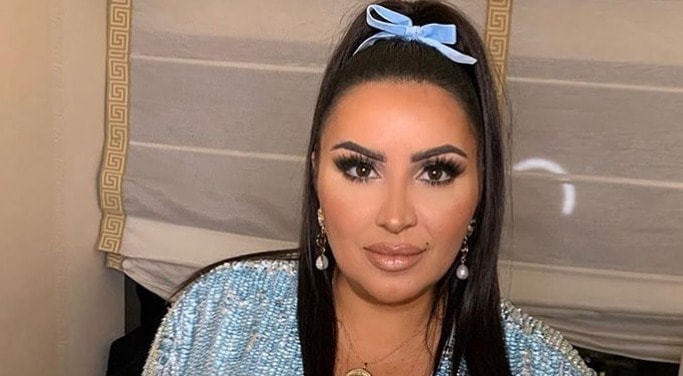 You might know Mercedes Javid, aka MJ, who is a real estate agent and an American reality star from the hit Bravo reality series, "Shahs of Sunset." The show had a lot of drama involving her best friend, Reza Farahan, and husband, Tommy Feight. "Shahs of Sunset" is about how an Iranian group of people tries to balance their life and career. Here are some of the things that you might not have known about Mercedes.
1. Her childhood story
Mercedes Javid was born in Tehran, Iran, but her nationality is American. Her parents were Iranian immigrants, and although they divorced while Mercedes was still young, they stayed in the same house because they did not want her to be affected by the separation. Growing up, she was very close to her father than her mother.
2. She has a rocky relationship with her mother
MJ's mother, Vida, has always insulted and critiqued her weight, her suitors, and her lifestyle. When Mercedes was growing up, her dad was more loving; hence naturally, Mercedes developed a closer bond with him than with her mother. Vida, at first, did not approve of the marriage between MJ and Tommy, and MJ also complained that her mother rarely came to visit her grandson, Shams. However, in an interview by The Daily Dish, Mercedes told said her mother has changed so much. Vida became more nurturing since the death of her husband.
3. She cannot have any more children
Mercedes is now a mom to her baby boy, who was born in April 2019. The couple decided to honor both of their deceased parents by naming their son after their parents- Shams in honor of her father and the middle name, Francis, in honor of her husband's mother. Before giving birth, Javid had a miscarriage scare and had minor surgery. After giving birth to their son, she had complications that required surgery. The operation took 5 hours, and Mercedes later went to ICU. Due to her difficulties, she won't be able to carry another baby, but she would love three more kids by a surrogate. Her loving husband professed his love and swore to protect her and their son, Shams. Javid says that apart from the baby blues and motherhood, her near-death experience has changed her. She is more compassionate, and she's always thinking about her son's future.
4. She had a significant dispute with her best friend.
Reza Farahan and Javid have been childhood friends, but the friendship ended when Farahan got a restraining order of three years against Mercedes's husband, Tommy Feight. Tommy allegedly vandalized Farahan's apartment but pleaded not guilty to the charges of trespassing and vandalism. A restraining order was, however, issued to Tommy to stay a hundred yards away from Farahan's house, where he worked, his car, and his husband, Adam Farahan. According to People magazine, the 46-year-old reality star told the police that Javid's husband had called their home and threatened to kill him. They even had a video that showed him vandalizing their property and jumping over the fence. Two months later, Tommy was convicted and served ten days in county jail, and after that, he was on probation for three years. Javid stood by her husband the whole time. Farahan also stated that he and Javid were no longer friends. Farahan even blocked Javid when she was in ICU after giving birth to her son. According to season 7 "Shahs of Sunset" reunion, he blocked Javid so that he would focus on his family issues.
5. She was on weight loss pills as a child
The glam star, as we all know, is never afraid to show off her perfect body since she prefers body-hugging dresses and bikinis. Even as a mother, her signature style isn't lost. This 47-year-old reality star was not as confident, growing up as she currently is. She had always struggled with her weight and wanted to have the "perfect body." At the age of 14, she was prescribed weight loss pills by a doctor who, at the time, was an intern. Her telling the story is an inspiration to children and teenagers who are also struggling with their weight.
6. She has committed fraud before
In 2013, Radar online released a story that Mercedes Javid had been convicted of fraud before. The real estate agent was given a restricted license according to California's Department of Real Estate restrictions. When Mercedes was 18 years old, she was working at a bank in Beverly Hills. Four men tried to convince her to be part of their illegal scheme, but she refused, so they threatened her boyfriend and her family. Mercedes transferred money to the men's account, which summed up to about $100,000, but the men did not give Mercedes any share of the cash. Three years later, Mercedes admitted to the fraud accusations in court. She went to prison for a month, served five months of house arrest and three years of probation. She also paid $10,000 for restitution.
7. She has a substantial social media impact
Mercedes is influential and has a considerable following. On Instagram, she has 693k followers, and on Twitter, she has 137k followers. Her beauty, fashion style, and perfect body are what attract people on her page. Because of her vast following, she has gotten endorsements from brands like FabFitFun, Randco, Adore Jewelry, among other companies.
8. Her fashion sense
As we now know, Mercedes is a bold and trendy lady. Even as a mother, when she is out on chores or taking baby Shams to the park, she is rocking her mommy fashion styles. She also tries to coordinate her outfit with her baby, a thing she said she would continue doing until her son is old enough to find it uncomfortable. On 9 October 2019, she posted a photo of her and Shams, both wearing matching blue outfits paired with white sneakers. Her love for makeup, contributed to her ending up on Beauty con LA alongside famous people like Zendaya and Lupita.
9. She is a Leo
Mercedes was born on 16 August 1972. She is dramatic, and that's why she attracts viewers on the show who are interested in her drama. She is dominant and not easy to resist, as seen on her social media and TV. Mercedes is committed in all facets of her life and always strives to achieve her goals, a trait she gets from her zodiac sign.
10. She uses her social media to raise awareness
On 25 October 2019, Mercedes went on her Instagram to advocate for breast cancer awareness; she told people to tell their mothers, sisters, aunties, and neighbors to go and get a breast examination. Telling everyone the story of struggling with her weight growing up, Mercedes encourages a lot of teenagers to have high self-esteem. She also admitted on Instagram that she suffered from anxiety and insomnia for 15 years.