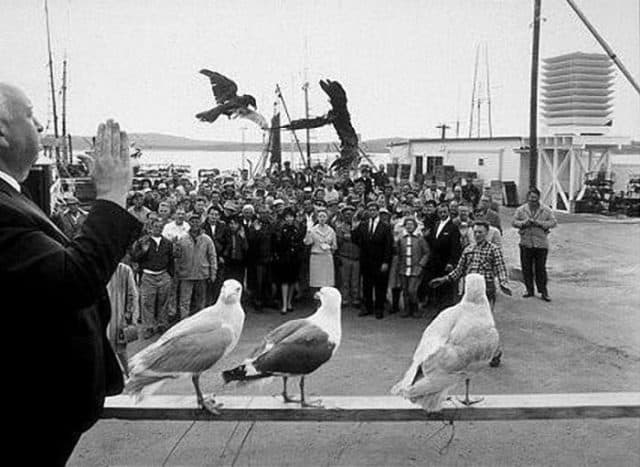 As soon as you saw the profile on screen, and even before the man himself stepped into it, you knew that you were in for a visual treat. Alfred Hitchcock was an absolute legend in his own time and as a director was an unparalleled master of suspense. Simply walking onto the set would silence a great number of people as his very presence commanded their attention. It's not very often that you would get to see anything beyond what he showed you, but here are several photos that show the man at work behind the scenes.
He didn't have to brag about his position. People simply knew who he was from his movies and the reaction was simply phenomenal.
People would actually crowd around him to get a picture. In his time Hitchcock was about as famous as anyone could without being an actor.
He was definitely a demanding director, but that is a part of how he became one of the best in the business.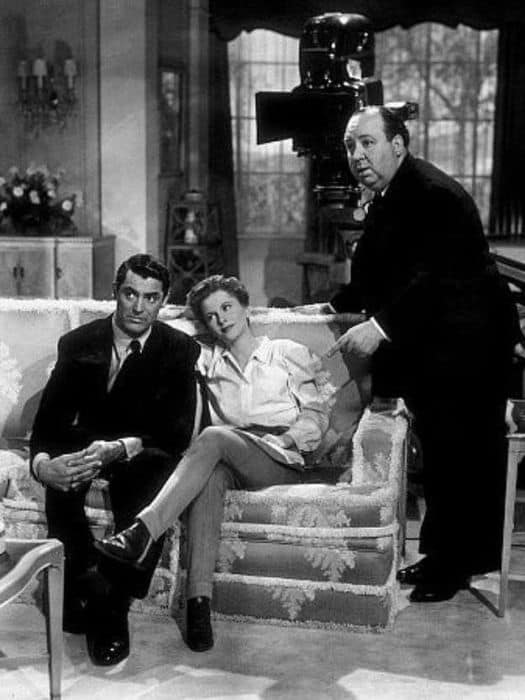 Every part of the film had to be done to his direction. This included the cast and how they interacted with their surroundings as well.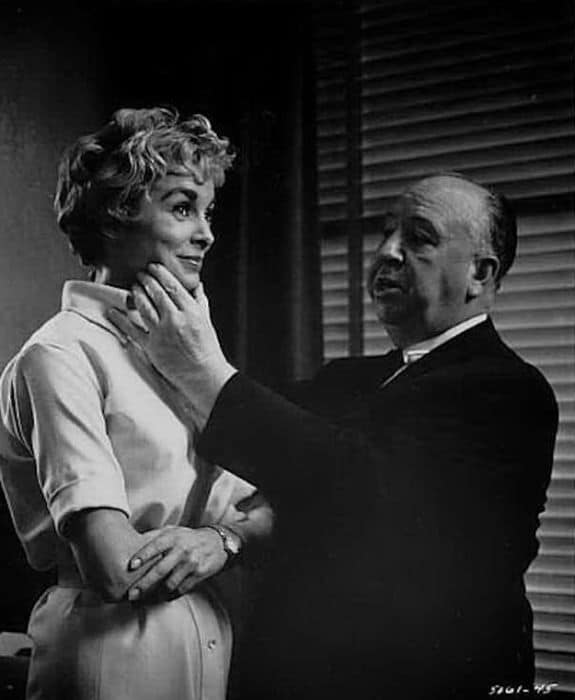 Oh yes, even facial expressions had to be on point. Sometimes it seems the cast were attempting to take direction without showing any emotion, but there had to be times when it was difficult.
Hitchcock had a vision that a lot of people simply couldn't see but fully enjoyed when it was revealed.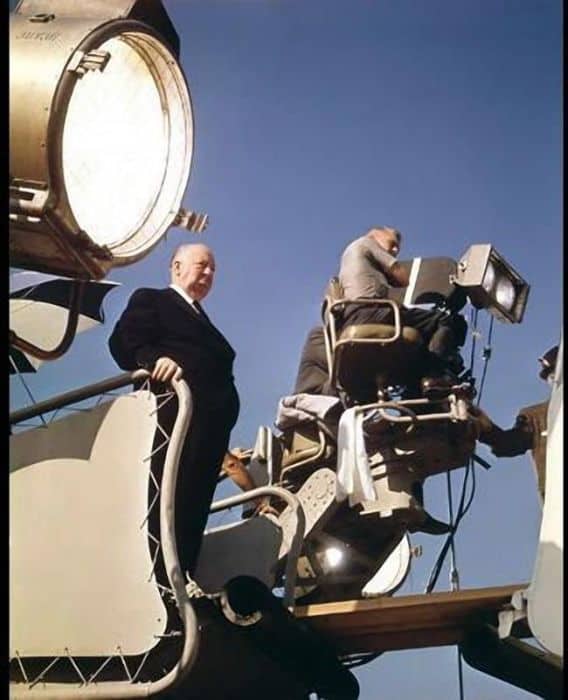 He was on set frequently and did not often shirk his duties as director. He worked tirelessly along with his crew.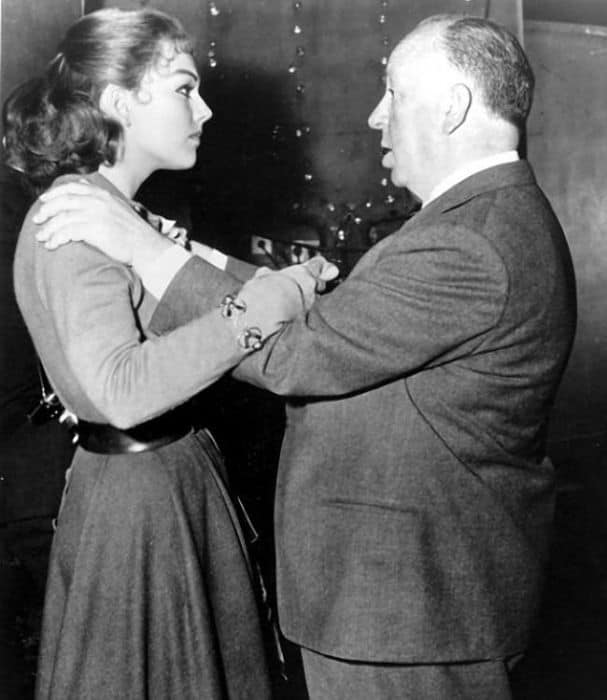 The cast, a lot of them, most definitely responded to him and wanted to make each picture something great, not only for Hitchcock but also to boost their time in the spotlight.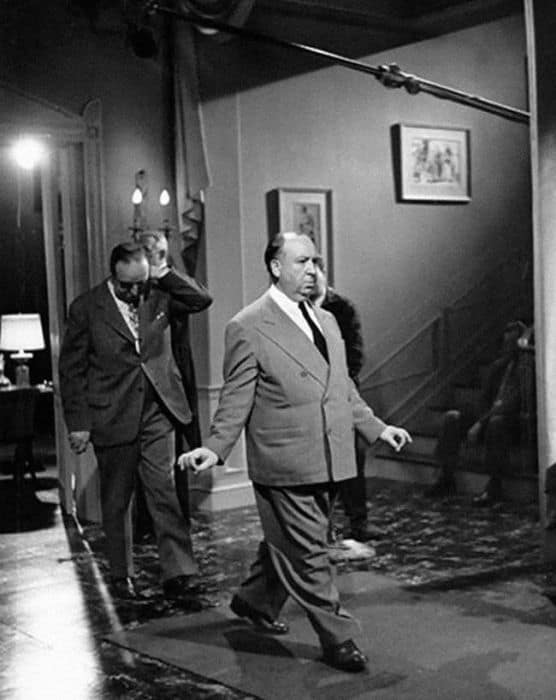 He could be seen as a bit odd, but great directors don't always seem on the level. That's the effect of wanting to get everything right.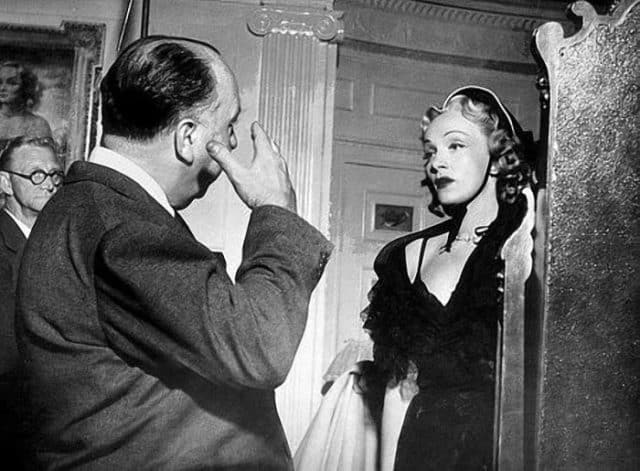 Some actors didn't always seem that enthused or on par, but then again a lot of them were eager to make these films something great.
There aren't a lot of photos it would seem depicting Hitchcock as a younger man, but obviously he practiced his craft for a while.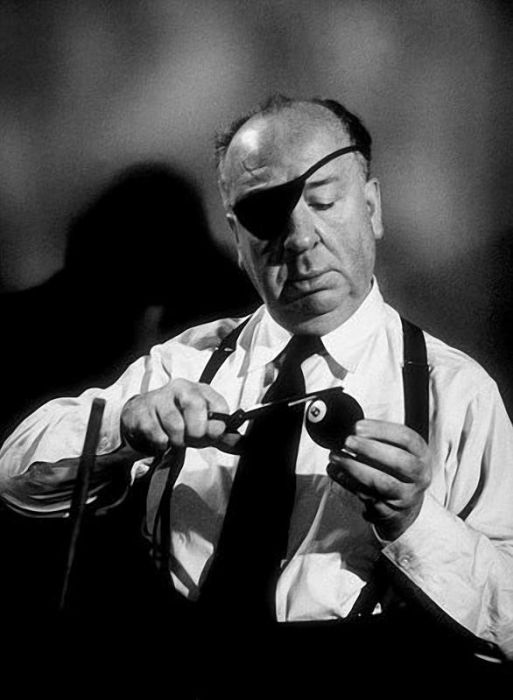 Not really sure what this photo is about or why it seems like he's trying to peel an 8 ball. Hitchcock fans might know.
Hitchcock was constantly speaking with his cast to make sure that things were understood in order to keep the picture on track.
There was never any doubt of who was in charge when he was on set. Just his presence commanded respect.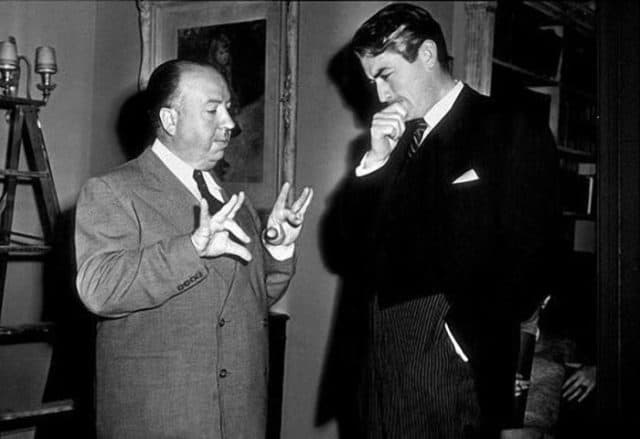 This makes you wonder how much input the actors were allowed to run by Hitchcock and how much he listened to.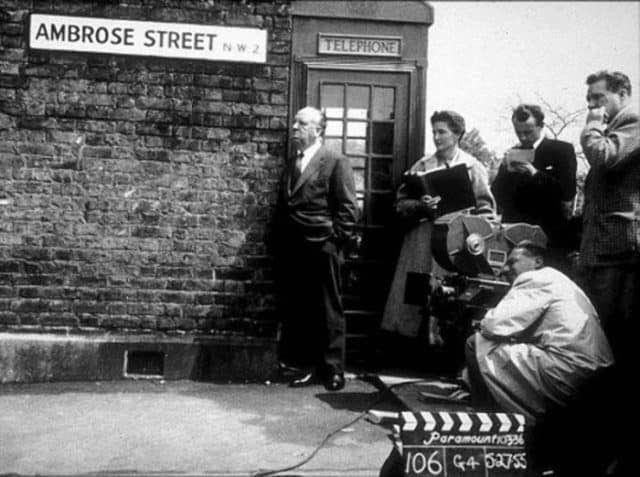 Sometimes he took a more hands off approach to gain a different perspective.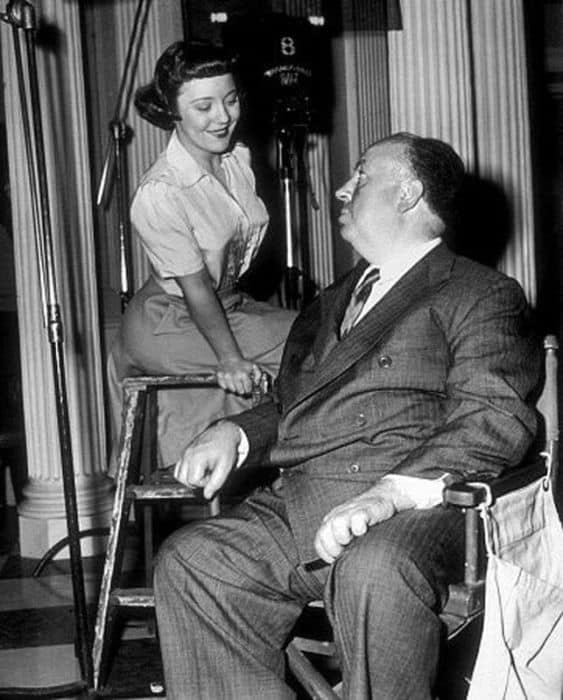 There's no doubt that some actors would actually try to get in his good graces.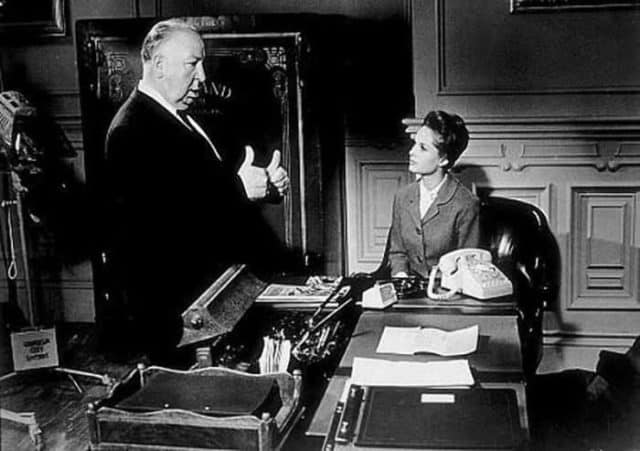 This is either a "you're doing great" or perhaps "we need to ramp it up a bit" moment. Seems safe to assume the former.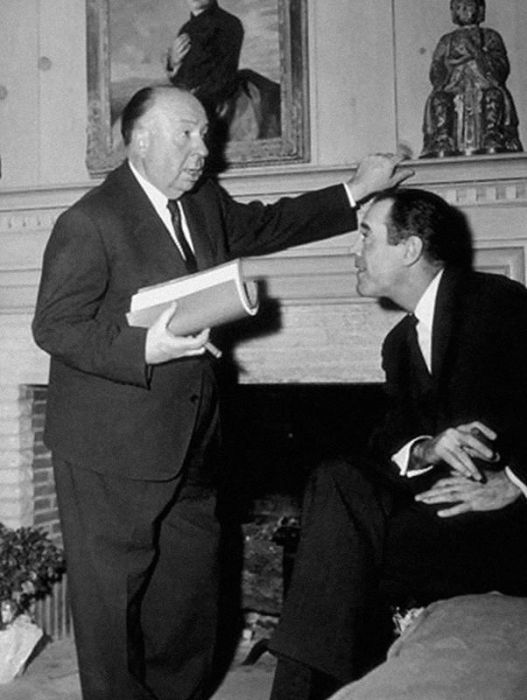 He was smooth as well as masterful. He appears to be holding a script and a cigar in the same hand.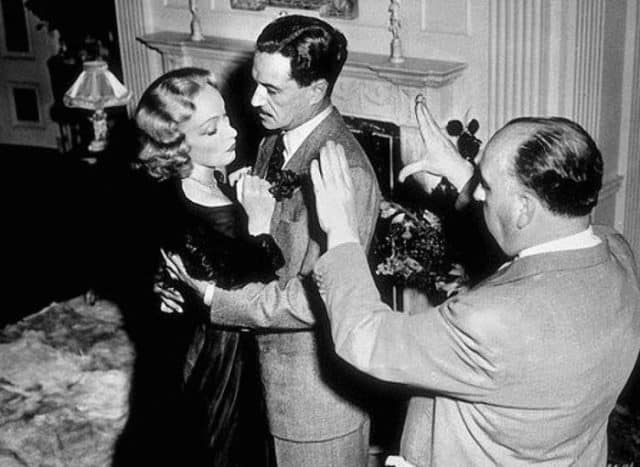 Trying to get into the right frame and moment was an arduous process at times.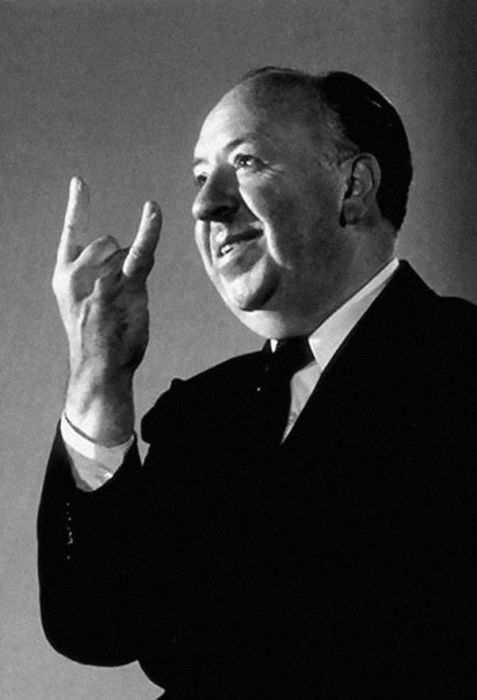 I kind of doubt this is Hitchcock throwing "devil horns" in the air, but I'm not sure what else it could be.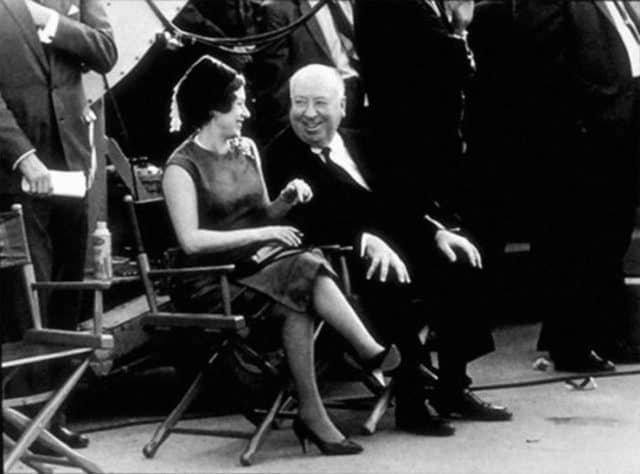 Sometimes it was great just to sit and chat with the cast.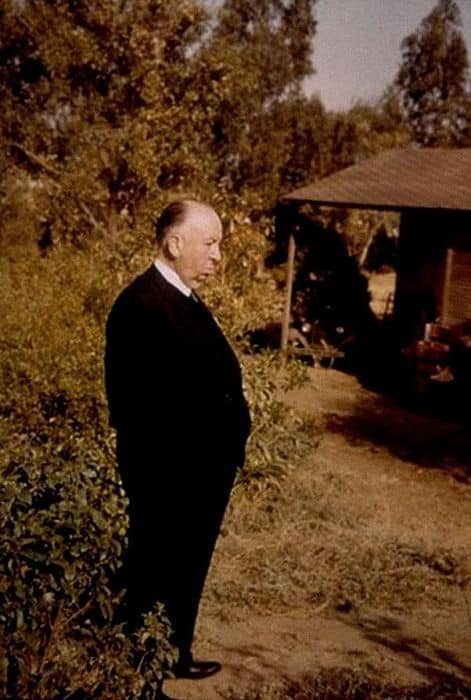 Hitchcock in a reflective moment, or perhaps just surveying the scene for the next shot.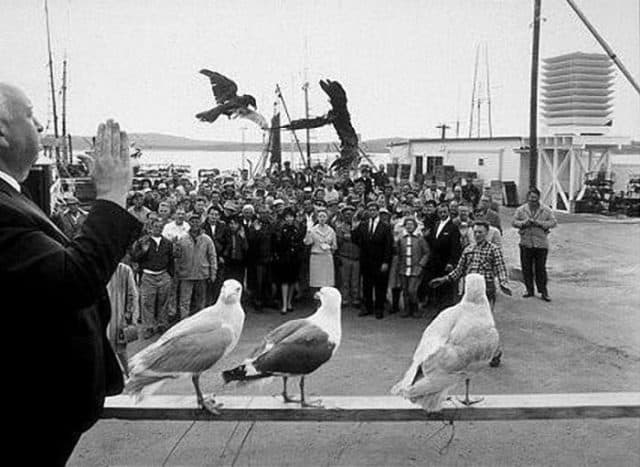 See? Even the birds seem to be standing at attention. Now that's how you command respect.
Alfred Hitchcock was a one in a million kind of person, and we've yet to see his like again.
Save