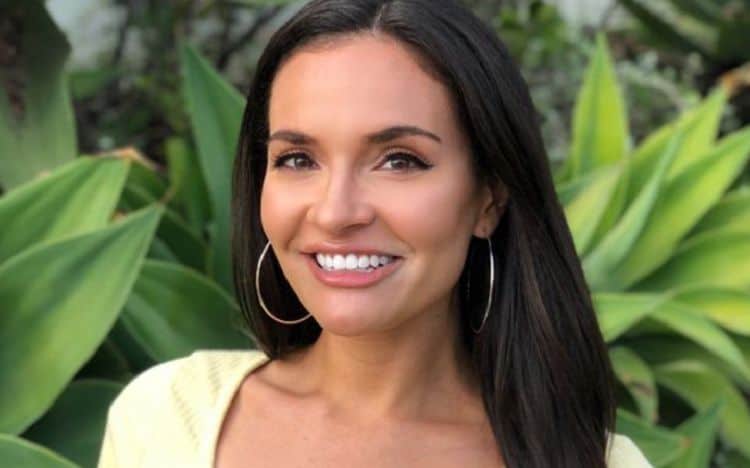 You know what they say, if you want to see different results you have to do something different. For Carolyn Vallejo, that different thing was becoming a cast member on season 25 of The Bachelor. After years of not having the best of luck with relationships, Carolyn was hoping that Matt James would be the man she's been waiting for. When she walked into the house she seemed like she could be a great match for Matt. Her combination of good looks and intelligence made her stand out. Unfortunately, however, Carolyn wasn't given a rose at the end of the first episode.Continue reading to learn 10 things you didn't know about Carolyn Vallejo.
1. She Is A Photographer
Carolyn is a very creative person and she loves getting the chance to express herself. She has a natural eye for capturing beautiful moments. According to her website she is an experienced photographer and videographer who has the capability to see projects from start to finish.
2. She Is An Animal Lover
Anyone who has ever spent time with animals knows just how special they are. In addition to being a proud pet parent, Carolyn is an overall animal lover. Her LinkedIn profile shows that she has been volunteering with Los Angeles Animal Services for more than five years. She is. a big believer in the phrase "adopt don't shop".
3. She Studied Journalism
On top of being a photographer, Carolyn is also a professional writer. She attended the Boston University College of Communication where she earned a bachelor's degree in journalism. During school she became part of Delta Gamma fraternity. She graduated magna cum laude in 2012. Carolyn is one of the few lucky people who has actually been able to put her degree to good use.
4. She Loves Music
On top of writing and photography, music is another area of the arts that Carolyn is very passionate about. In fact, although her journalism work covers different areas, music is her favorite thing to write about. On her website, she states that she is "enamored with music". There's no evidence to suggest that Carolyn is actually a musician herself.
5. She's An Avid Traveler
Every creative person needs something to inspire them, and traveling is one of the greatest inspirations the world has to offer. There's something about seeing different places that can really get those creative juices flowing. Carolyn enjoys visiting new places and she has gotten the chance to do lots of traveling over the years.
6. She's Close With Her Family
Unfortunately, Carolyn's time on The Bachelor was so short that viewers didn't really get to learn much about her. One thing we've noticed from her Instagram account, however, is that she seems to be a very family oriented person. She has close relationships with her brother and her mother.
7. She Wants To Write A Book
Being a journalist may be how may be Carolyn's primary work in the writing field, but she also has other aspirations. Within the next five years she hopes to release her first book. Sadly, we weren't able to locate any details on what the book is going to be about.
8. She Likes Spontaneous Dates
There are lots of people out there who will tell you time and time again that they simply do not like surprises. Carolyn isn't one of those people, though. In fact, she actually looks forward to going on spontaneous dates and she likes the kind of guy who is going to take the initiative to plan something special for her. So far, Matt seems like he's that type of guy.
9. She Falls In Love Fast
Relationships are usually something that are built over time, but apparently Carolyn is a bit of a serial monogamist. This means that she often finds herself getting into serious relationships very quickly and then turning around and doing it all over again. She was really hoping that Matt would be the guy to officially take her off the market and give her a lifelong romance. Just because things didn't work out with him, however, doesn't mean that she should give up on her search. The right guy for her is waiting out there somewhere.
10. She Loves Being By The Beach
Carolyn is originally from Massachusetts where beach whether is only a thing for a few months out of the year. These days though, she calls the Los Angeles area home. Being in L.A. means that Carolyn has easy access to the beach and there plenty of beautiful weather to enjoy it in.
Tell us what's wrong with this post? How could we improve it? :)
Let us improve this post!