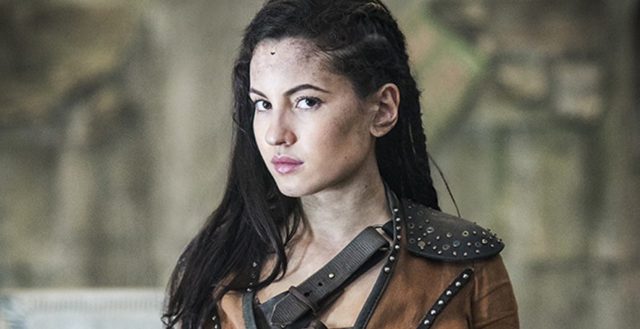 Ivana Baquero is a Catalan actress who was born in Barcelona on June 11, 1994. She shot to fame at the age of 11 when director Guillermo del Toro chose her to play the role of Ofelia in the Spanish- Mexican dark fantasy film 'Pan's Labyrinth'. Baquero competed against over 1,000 girls to win this role. She has gone on to forge a successful career as an actress, predominantly working in films. However, she now has her first main television roles as she is playing Eretria in 'The Shannara Chronicles'. This premiered on January 5, 2016, and the second season aired for the first time on October 11, 2017. Here are five more things you might not know about Ivana Baquero.
1. She Was in Three Films Before 'Pan's Labyrinth'
Although it was playing Ofelia in 'Pan's Labyrinth' that launched her career as an actress, Ivana Baquero had already had three roles in films. Her first role was as Ana in the 2004 film 'Romasanta'. In the same year, she played Esperanza in 'Rottweiler'. She then played Mandy in 'Fragile', which starred Calista Flockhart and Richard Roxburgh.
2. She Can Speak Three Languages
Ivana Baquero attended the American School of Barcelona. While there, she became fluent in three languages; English, Spanish, and Catalan. This is just one example of how intelligent this young woman is as she is also studying law alongside focusing on her career as an actress.
3. She is Recognized for Her Beauty
Baquero is increasingly recognized for her talents as an actress. However, her looks have also drawn attention to her and she has been included in many lists of beautiful women. In the 'People en Español' magazine, she was on the list of the most beautiful women in 2007. She also ranked #40 on the 2009 list from Movie-Fanatic.com of the Top 50 Hottest Young Actresses. With both beauty and talent as a performing artist, it looks like the future is bright for this young actress.
4. She Was in 'The New Daughter'
Baquero's first American role was in 'The New Daughter'. In this 2009 horror film, she plays the role of Louise James. The movie was based on a short story by John Connelly with a screenplay written by John Travis. It was directed by Luis Berdejo and starred Kevin Costner, Gattlin Griffith, Noah Taylor, and Samantha Mathis. The movie is about a novelist and his two children who move to a house that is opposite a burial ground and encounter a malevolent presence.
5. She is an Award Winner
Ivana Baquero has already been nominated for many awards in her career as an actress. The majority of these nominations were for her role in 'Pan's Labyrinth'. Amongst the awards she has won are the Goya Award for Best New Actress, the Saturn Award for Best Performance by a Younger Actor, an Imagen Award for Best Actress-Film, and a Premio ACE for Best New Actress. As she continues to establish her acting career as an adult, she certainly has the potential to win further awards in the future.