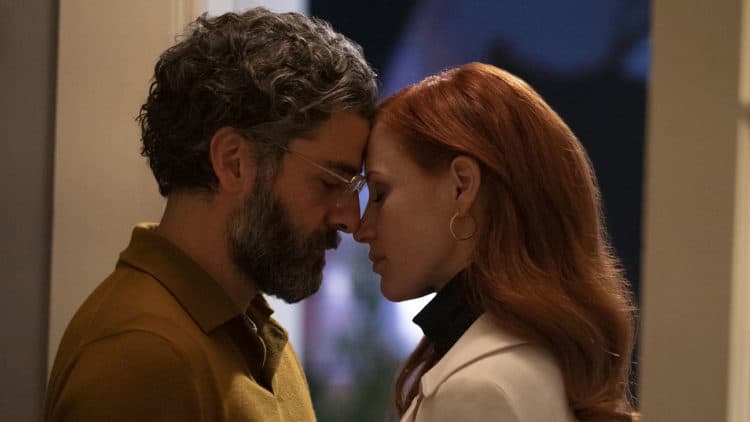 Written and directed by Ingmar Bergman, the original Scenes from a Marriage miniseries traces back to Sweden. The Swedish playwright, during his time alive, made a name for himself as one of the most established and influential filmmakers of all time. Bergman's approach to his craft was largely influenced by the need to create for his audience. This he emphasized with a short story: " I'll tell you very plainly how I see the relationship between an artist and his audience by telling you a little story that I heard many years ago and that made an impression on me. You see, during the Middle Ages, a certain wood-carver in China was given the task of crafting a stand for the temple bells. It was a very honorable assignment for this Chinese wood-carver, and he set about his work. While he carved, he started thinking about all the money he'd earn for this bell stand, and as it happened, the carving turned out poorly. But since he was an ambitious Chinese craftsman, he started all over again. But this time too, as he carved, he started thinking about how he would win everyone's love with this incredibly beautiful stand, and this attempt was a failure as well."
" So he destroyed the stand and started a third time. But his time it occurred to him that he would gain immortality with this bell stand, and his third attempt was a failure, too. With that, our Chinese woodcarver grew as furious as only a Chinese woodcarver can be, and he decided to try a fourth time. This time, he had just one thought in his head; to create a bell stand. This time he succeeded, and in doing so, he gained love, money, and mortality." In creating Scenes from a Marriage, Bergman tapped into his inner artist and drew from his personal life encounters. It took him a total of three months to come up with the script. Just like the Chinese woodcarver's bell stand, Scenes from a Marriage has found new life, fourteen years after his passing, and forty-eight years after it first aired.
'Scenes from a Marriage' : The Original Swedish Series
The original Scenes from a Marriage was a six-part series that explored the marriage between Marriane, a divorce family lawyer, and Johan, who was a psychology specialist. Told in a setting that covers a span of ten years, the series aired between April and May of 1973, and became wildly successful, attracting a vastly female audience and eventually winning a Golden Globe Award in the category of Best Foreign Language Film. The cast of the show included Liv Ullmann, who played the role of Marianne, Erland Josephson, who portrayed Johan, Bibi Andersson as Katarina, Jan Malmsjo as Peter, Barbro Hiort af Ornas as Fru Jacobi, and Anita Wall as Mrs. Fru Palm.
The show received a mixture of receptions upon release, with film critic Roger Ebert terming it 'one of the truest, most luminous love stories ever made.' Ebert further classified Scenes from a Marriage as 'The best film of 1973,' following its launch into the theatre scene. Many adaptations would soon follow, but not before Vincent Canby of The New York Times said of it: "a movie of such extraordinary intimacy that it has the effect of breaking into mysterious components many things we ordinarily accept without thought, familiar and banal objects, faces, attitudes, and emotions, especially love. Ullmann again establishes herself as one of the most fascinating actresses of our time." In 2020, HBO gave the series a green light, with Michelle Williams stepping in as an executive producer."
An American 2021 Debut On HBO
The American recreation of Scenes from a Marriage was first showcased at the Venice Film Festival. The limited series premiered on HBO on the 12th of September. Initially, Michelle Williams was to play the lead role but that did not hold. The current cast includes Oscar Isaac, who plays the role of Jonathan, and Jessica Chastain, Williams' replacement, who plays the role of Mira. Other cast members include Nicole Beharie, who plays the role of Kate, Corey Stoll, who portrays Peter, Sunita Mani, who plays the role of Danielle, and Tovah Fedlshuh. Working on the series was one for the books for Chastain and Isaac, who share a friendship. Speaking at the Venice Festival premiere, Chastain said of the friendship dynamic: " It's a blessing and a curse. It's a blessing because there is immediate trust, you don't have to get to know each other. You don't have to be polite and like 'oh, did I offend this person?' We can be completely honest about everything, but also, the difficult thing is sometimes you need a break from it. We also got to the point where we were reading each other's minds, so I was like 'get out of my head!"
Scenes from a Marriage, just like its Swedish parent show, has received a mix of reviews. Reviewer Melanie McFarland of Salon calls the series 'potent', and writes:" Some may see parts of themselves and their fragility in Mira and Jonathan's cyclical push and pull, sounding a warning they may not want to deal with right now. If not that, at the very least Scenes From a Marriage leaves no doubt that the stars' viral red carpet moment was anything other than platonic. Nobody will watch what transpires on screen between them and be left with the impression that there's anything brewing here, besides two people giving all that they have into the bittersweet telling of how painfully some love stories end." NPR's Linda Holmes terms the show as 'cramped' and 'stressful', largely attributed to the extent of talking and fighting that goes on in the couple's home. She further says it's an extension of HBO's obsession with horrible and affluent characters, who, onscreen, portray their horrible and affluent sides. The acting, according to Holmes, is 'exceptional', while the story on the other hand 'feels relatively pedestrian.' Regardless, many agree that the show comes with a captivating opening scene worth everyone's attention. Enjoying the entire series is however dependent on personal taste.