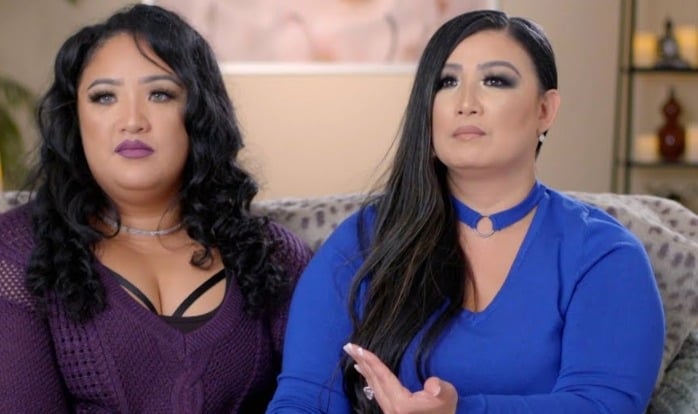 There are lots of strange reality TV shows out there, but TLC's sMothered might be one of the strangest of them all. On the surface, the show seems totally harmless — sweet even. After all, the bond between a mother and daughter is something truly special and it's something those who have it should be grateful for. But as the name suggests, sMothered isn't about your typical mother and/or daughter. The show follows mother and daughter duos who have very close relationships. Actually, the term 'very close' might even be an understatement. Some of these pairs are so bizarre that they do things like bathe in the same bathe together and lick each other to show affection.
These mothers and daughters are so over the top that it's almost hard to believe that they're actually real. In fact, many viewers wonder whether or not the show uses a script. So, what's the deal? Is sMothered real or fake? Keep reading to find out.
Are The Cast Members Acting?
This certainly wouldn't be the first time a reality TV show was accused of hiring actors and using a script, but it's always disappointing to have doubts about a show that claims to be real. One Instagram user in particular, believes that the show is fake. Under the account SmotheredIsFake, a journalism major has made it their mission to uncover the truth about the show. Rhe user claims that the show is based on Rissa and Christine Razzi, mother and daughter business partners who have a close relationship. However, Rissa and Christine's Instagram account, BlingDuo, clearly stats that they are the creators of the show, so their involvement doesn't seem to be a secret.
The account also cites photos from a deactivated Instagram account of Anjelica's. In the photos, Angelica can be seen hanging out with her friends with her mother Sunhe nowhere in sight.
To be honest, the account doesn't have any concrete evidence that the show is fake or that the cast members are falsely portraying their relationships. However, the account did uncover that Cher Hubsher was an aspiring actress who appeared in a few low budget movies. The SmotheredIsFake account also shows that Adrian McCovy, whose daughter Mariah was featured on season 1 with her mother, is also an actor. However, just because these people have acted in the past, doesn't necessarily mean they're acting on the show. After all, reality attracts people who like to be in front of a camera – and those people are usually actors.
Ultimately, TLC has not mentioned anything about the show being scripted. The network also has a clear casting page that encourages other mothers and daughters to audition for the show. In part, the casting call for the show reads: "Do you have an over-the-top and EXTREMELY CLOSE relationship with your mom or daughter? Is your mom or daughter your best friend and one another's entire world? Do you take the traditional mom and daughter relationship to new heights?" Although the criteria is certainly extreme, all of the the mother/daughter pairs on the show do fit this description.
Does It Really Matter?
In the end, sMothered is a very entertaining show. For most people, that alone makes it irrelevant whether or not the show is real or fake. Plus, it's no secret that reality TV producers often manipulate situations in order to create a more dramatic effect. However, others believe that if the show follows any kind of script, it's unfair for TLC to misrepresent it as reality.
So far though, all signs point to it being as real as reality TV can get. Sure, the cast members on sMothered are a little on the eccentric side. But you know what they say, more often than not, the truth is stranger than fiction. In all reality, though, we'll never know the truth. If everyone on the show is acting, TLC will never admit it. Additionally, the cast members likely signed NDAs that prevent them from sharing certain details about the show. For now, all we can do is sit back and enjoy the strange adventure