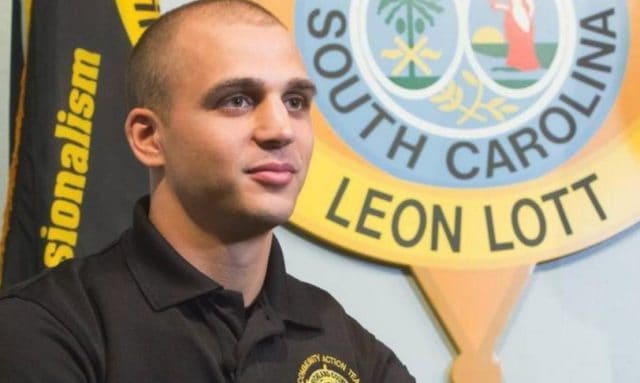 'Live PD' is a reality documentary series that follows the nighttime patrols of officers and their interactions with the public. This is a series that is aired on the A&E network and it premiered on February 1, 2017. It has run for two seasons and consists of 106 episodes. The show is presented by Dan Abrams, Tom Morris Jr., and Sean 'Sticks' Larkin. The series predominantly focuses on the officers, but now you have the chance to meet the Richland County deputies of the series.
The deputies featured in the program are, amongst others, Curtis Wilson, Addy Perez, and Kevin Lawrence. Along with many others, they are taking part in a fundraising event to raise money for the Midlands Crimestoppers. This will take place at S.C. State Fairgrounds on May 19, 2018.
Tickets for the event cost $25, but you get a lot for your money. Not only do you have access to the fundraiser, you will also receive a poster featuring the deputies from 'Live PD'. There is also a VIP package available at a cost of $50 per person. For this, you receive access to the event, the poster, a T-shirt, and a fast pass for a meet-and-greet with the deputies. There are concessions available for children under $12. If they are with an accompanying adult, they can enter the event for a very reasonable $5.
There are some exciting things to see at the event, including a range of vehicles, such as state, federal, and local public safety vehicles. These will include FBI Evidence Response, SWAT, fire trucks, and ambulances. A range of display will also take place from the drone unit, the K-9 unit, and the bomb unit. Furthermore, there is an obstacle course where those who participate wear Cayce DPS Drunk Goggles and an S.C. Highway Patrol rollover simulator.
It is also a great event for foodies as there will be a selection of food trucks attending the event from some of the best-known local companies. Parking is free at this family event, so it should be a great day out for minimal expense.
News of this fundraiser will be great news for fans of the series who live in the local area as it will be a good opportunity to meet some of their on-screen heroes. They will have seen these deputies attending a wide range of crimes in real-time. That is one aspect of the show that people love; the fact that it is unedited and you can see how the police really handle different situations.
The deputies are supporting the work of Midland Crimestoppers. This organization was set up in 1979 as a way of tackling the issue of the reluctance of the public to get involved in preventing and fighting crime. This non-profit organization is run entirely by volunteers, so fundraisers are the only way that they can keep their organization operating and continue their good work. Therefore, the support of the deputies from 'Live PD' should give them a much-needed boost to raise more funds for their cause.