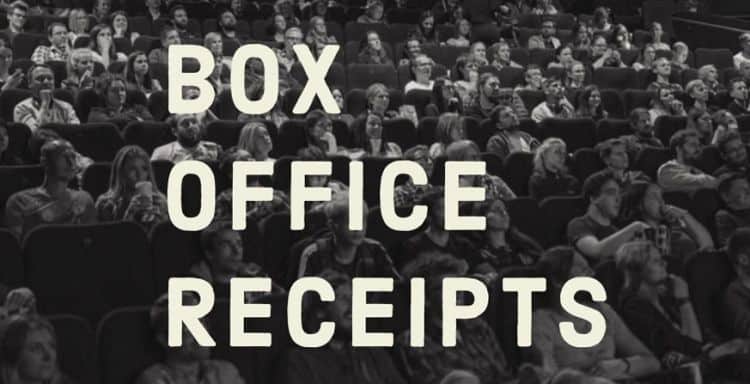 The straight-to-HBO Warner Brothers deal was already mired in controversy the second it was announced. However, the box office returns have been a mixed bag of modest hits and outright failures. Their latest cross-platform release, the R-rated reboot-but-not-quite-a-sequel The Suicide Squad, was another box office disappointment in a year where popularity is hard to gauge. However, just because a movie underperforms under this umbrella doesn't mean the pandemic is to blame. While certainly a part of the story, the outside struggles are the perfect strawman for a company that already struggled to reach massive audiences.
While Wonder Woman: 1984 and the other early releases, which they had already pushed back just before their release, made sense during a lucrative holiday schedule. However, the film giant's biggest project, Denis Villeneuve's Dune, was destined for the big screen and, as such, was immediately met with hesitation by fans, experts, and Villeneuve himself. Citing the historic studio's money-grabbing parent company, AT&T, Villeneuve wrote a preemptive death knell for the Dune franchise while lamenting that the business people got the final say over the people who made the movies happen.
With this decision AT&T has hijacked one of the most respectable and important studios in film history. There is absolutely no love for cinema, nor for the audience here. It is all about the survival of a telecom mammoth, one that is currently bearing an astronomical debt of more than $150 billion. Therefore, even though "Dune" is about cinema and audiences, AT&T is about its own survival on Wall Street. With HBO Max's launch a failure thus far, AT&T decided to sacrifice Warner Bros.' entire 2021 slate in a desperate attempt to grab the audience's attention. (Per Variety)
However, eight months later, the HBO deal has been such a mixed bag that it's hard to say whether or not it was AT&T or audiences who made some of these movies fail. One of the common critiques of one of these releases, Space Jam: A New Legacy, was that it showed how desperate Warner Brothers was for a massive hit. When LeBron James and Bugs Bunny hop through several entertainment-themed dimensions, it mostly featured films from franchises that started over two decades ago. From The Matrix, which is also getting a cross-platform release later this year, to Fury Road, Casablanca, and Game of Thrones, all of these references seemed, at best, five years too late to be culturally relevant.
A New Legacy, Godzilla vs. Kong, and The Conjuring: The Devil Made Me Do It all performing adequately. In contrast, the R-Rated video game adaptation of Mortal Kombat did quite adequate, even if it didn't recoup its budget. With varying degrees of success, all of these releases are attached to popular movies and games that come with built-in word-of-mouth and hype. However, the less-successful films may follow trends that go back long before COVID-19.
In the Heights and The Suicide Squad seem destined for disappointment. Perhaps, the struggles are less about the unusual release, the rising fear over the Delta Variant, or studio mishandling. Maybe Warner Brothers just doesn't know how to make movies that matter to the masses.
In the Heights may have been based on a play written by the biggest name on Broadway. However, after a Lin-Manuel Miranda-heavy ad campaign both overplayed his role on-camera and failed to sell it as anything other than a high-budget, generic modern musical, it's hard to see the stage-to-screen adaptation doing much better in a world where musicals already struggle to reclaim their mantle. The film made just $43 million during its theatrical run against a $55 million budget that did not include a massive ad campaign. After all, another cross-platform release, Tom and Jerry, rode its family-friendly wave to $45 million with a fraction of the attention behind it.
The Suicide Squad, on the other hand, had many makings of a return to form for the studio's increasingly loose entertainment universes. After all, they briefly purged James Gunn from the MCU after being briefly fired for insensitive tweets, and while Will Smith was gone, they brought in Idris Elba, John Cena, and a voice performance by Sly Stallone to fill in the blanks. The movie bore little resemblance to the first film, with Margot Robbie and Jai Courtney being the only carry-over in a film that barely tries to mention the previous disaster. However, while 2016's Suicide Squad was a critically maligned bomb, it scored over $750 million at the box office, thanks in large part to Will Smith's diminished but still lucrative star power.
Hovering over $100 million after one weekend, the R-Rated sequel may be getting rave reviews from those who saw it. Still, with HBO withholding viewership numbers, it's hard to say whether it's a case of superhero fatigue, uneasiness after getting conned into the first film. a mature rating, or just another non-MCU James Gunn movie that hits with fans and misses with the popular masses. After all, save for Guardians of the Galaxy 1 and 2, Gunn has never sniffed more than $20 million at the box office before The Suicide Squad. While the new film is undoubtedly a blast that's sure to excite fans of the superhero veteran, his name may mean more in film circles than it does to the casual viewer.
Warner Brothers still has a chance to make back some of its money while also getting some award buzz. Smith may not have been around to help Suicide Squad, but his turn as Venus and Serena Williams' father in King Richard is already garnering some Oscar buzz. Add to that a Hugh Jackman thriller, a James Wan horror film, Baz Luhrman's Elvis movie, and of course, The Matrix 4 and Dune, perhaps the house of Bugs is simply saving the best for last.
It's hard to gauge the current movie system fairly. Yes, there's a pandemic that put a wrench in nearly everything. Still, while COVID inarguably played a factor in some of the more disappointing results, some of these films were destined to fail in a perfectly normal year, as well. Warner Brothers will likely recover from whatever happens next. However, a look at their past year is not just about the cross-streaming. It's about who will watch these movies that were never destined to be hits, to begin with.