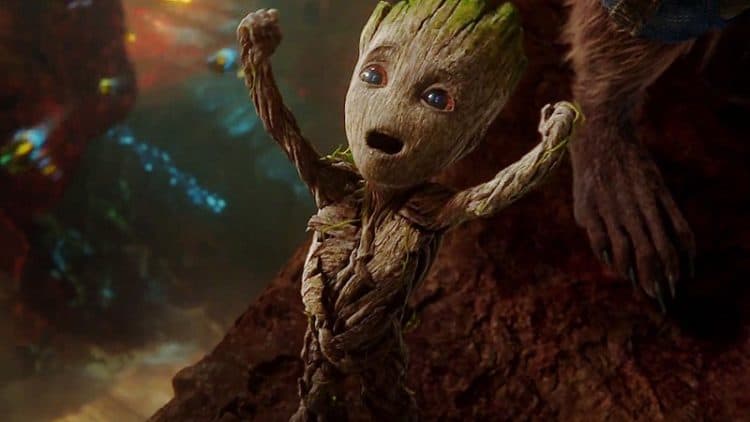 Good news, Everyone! Disney, after months of insisting that he'd never work in this town again, finally rehired James Gunn to write and direct Guardians of the Galaxy Vol. 3. This is, of course, after they lost him to rival superhero studio Warner Bros, where he's now signed on to revitalize the Suicide Squad franchise. This is, of course, after choking down months worth of bad press and frittering away a full decade's worth of hard-won fan good will. This is, of course, after they sided with the internet trolls and literal, not figurative, Nazis that conspired to get him fired in the first place for the crime of publicly badmouthing Trump. This is, of course, after their actions encouraged further harassment of their filmmakers (in one notable case, Doctor Strange director Scott Derrickson) and caused many of their own contract players to abandon ship in commiseration (in one noteworthy case, Dave Bautista vowed to not renew his contract with Disney after it expires with Guardians of the Galaxy Vol. 3).
And the bizarre thing is, none of this had to be this way. It's not just the circumstance surrounding Gunn's initial dismissal that grates against the heart, but the fact that, according to some sources, this whole issue was resolved sight unseen, months ago!
Way back in Fall of last year, after Gunn had been let go by Disney, a massive grassroots movement took hold of the Marvel fanbase and demanded that Gunn be reinstated in his rightful place in the franchise. A fan petition earned nearly half a million backers, the entire Guardians cast signed onto an unambiguously supportive letter and even Kurt Russell, who by rights had nothing to gain from sticking his neck out for Gunn, publicly backed the man in his bid to get his job back. Disney eventually consented to one last-ditch meeting to try to work things out, which evidently went South and resulted in no change to anything Open and shut case, right?
Well, not exactly. You see, if what's coming in down the pipeline is true, then that would have been near-abouts when Gunn actually was hired back in every official capacity by Disney: if not at that exact meeting, then shortly thereafter. So why did it take Disney this long to finally buck down, admit they were wrong and do the right thing?
The reason likely has something to do with the still-pending Disney-Fox merger, which now is starting to wind down and is awaiting final governmental approval but at the time was brand new and in its earliest stages. Disney obviously wanted this to go through without a hitch, as they stood to gain a veritable strangehold on the entertainment market — both TV and Movie — as well as earn back all of their long-coveted extant properties like the X-Men and the Fantastic Four. The thing is, though, that Gunn got into hot water in the first place by taking a firm and vocal stand against Trump, who has proven himself time and time again to be a petty little dictator who will stamp his feet when he doesn't get his way. Gunn's firing was big news, headlined by adamant Trump supporters, and even the good guys supporting Gunn didn't have much of a place of moral superiority to look down from (Gunn's bygone tweets were, after all, in profoundly bad taste).
So Disney, not wanting to jeopardize the potentially limitless profits they stood to rake in as a result of this deal, threw a lampshade on the whole thing. They hemmed and they hawed and they made a big motion of reconsidering, only to give the babies their bottle: keeping Gunn on the outs of the organization and looking good for the potentially antagonistic segment of the population with the power to throw a kink in the works and deny them their merger with Fox. But, in secret, they patch things up with all interested parties and get back to the work of making movies (at least, this time, from the shadows). They wait a few months for things to blow over and the deal to essentially become a done deal, then they reverse their decision to all the fanfare and praise that it deserves.
From my perspective, at least, that seems to be where things stand. Everything's basically back to normal after a few poor decisions and internet harassment put Disney in an unavoidably bad position. They put up a show of disciplining their rambunctious staff, then hire them back when the coast appears to be clear.
I don't like the sport they made of it all this time, but I'll give credit where credit is due. They came to the right decision when it counted in the end, and everything's going to work out for the better because of it. I guess that that's all that counts in the end.