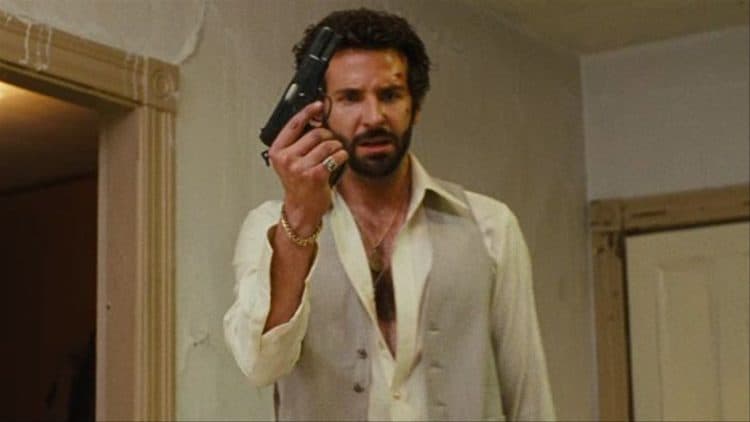 When the mere mention of your name in any periodical or on any site is enough to get people to pay attention then you know you've hit a milestone in your career, much as Paul Thomas Anderson and Bradley Cooper have done in recent years. There's not a lot that's known about the upcoming movie in which Cooper will star, but what is being given out, however, is that Cooper will likely be a mentor-type character in a coming of age story that could be filmed in the San Fernando Valley. This is one of the locations that Anderson has been seen to favor in his movies, so it's very likely that it will be taking place in this location. Other than that there's really not a lot known apart from the fact that Anderson and Cooper have both been in high demand throughout recent years thanks to their continued contributions to show business. Cooper has been showing up over and over throughout the last couple of decades as his star has been rising in a big way. While he's taken part in a few movies that weren't all that celebrated by a lot of critics or fans, he's also been seen to put in a number of great performances that have elevated him in a manner that has made it clear that he's a real talent and a skilled leading man that can bring a great deal of interest to just about anything he stars in.
Not having a lot to go on with the upcoming movie though makes it tough to talk about anything other than Cooper and Anderson, who have both made their way in the business through the years. At one time, before Cooper really blew up on the scene, he wasn't given much thought as he was just another face in the crowd and therefore not worth that much regard. But when he showed what he could do in Wedding Crashers and every movie from that point on it became obvious that he was a real talent. His work in movies such as The Hangover series and American Sniper has made him a hot commodity in the industry, and even various roles such as Face in The A-Team, which wasn't particularly liked by a lot of people, helped to establish him as a kind of fast-talking, suave individual that was capable of doing pretty much anything he put his mind towards. Movies such as Silver Linings Playbook and Limitless made it known that he could turn the corner and do something other than action as well, since SLP portrayed him as a slightly unbalanced individual, to say the least, that had a lot of issues to work through but in the end, found a way to finally balance himself.
As far as other cast members it's unknown just yet who Cooper will be working with, but in a way, this really doesn't matter since he's had the chance to work with a lot of different talented actors and has made it clear that he can pull his weight and more. He's definitely worked with a few people in his career that he had better chemistry when compared to others, but there are a few that might be best to bring in with him just because it feels that they work well together. Jennifer Lawrence is one of those that he's worked with on more than one occasion, as is Robert De Niro. But without knowing what the movie is about and who might be best for each role it's hard to say with any clarity what might happen and who will be tapped in order to give the movie a little more star power. One thing that's expected, since it's Paul Thomas Anderson, is that the movie might be seen from more than one perspective and that while Cooper could be an important part of the story, he won't be the only main focus that's bound to drive the movie forward. These types of movies are kind of fun in that they show a wider world than the scope that is typical for many movies that follow one character or a distinctive group and tend to make the rest of the movie rotate around them. Different perspectives in movies are interesting enough so long as they don't go off on several wild tangents at once, thereby confusing the viewers, but when done in a certain way they tend to be eye-opening and quite interesting.
There will no doubt be more on this upcoming movie when added information is finally compiled and allowed to be dished out to the general public, but as of now all that's really known is that Bradley Cooper will be starring Anderson's next movie. It's not much to build from, but it's enough to gain the interest of some.