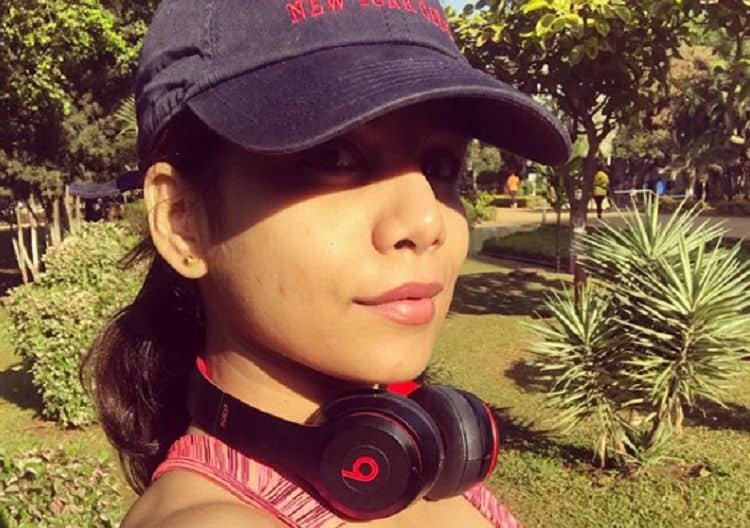 Star Sumann was born and raised in Jamshedpur, Jharkhand, and has been aspiring to be an actor and a dancer for many years. At the relatively young age of 27 she has managed to attain her dream and is slowly but surely building a career around the skills she's developed since her inclusion into the Bollywood industry. While she hasn't quite gone mainstream yet and hasn't been noticed as much in America she's still fairly young and has a lot of time to really get noticed. There's no doubt that if she keeps on her current track she will go far, as she has the look and obviously the tenacity.
Here are a few things you probably didn't know about her.
5. She's been dancing since she was 4.
It's said that getting a child into an activity at a young age can stimulate their creativity and desire to learn and it might be that Sumann was inspired from childhood to become someone famous. If that's the case then obviously her parents did something right and managed to steer her in the direction that would gain her the best chance at a shot in the spotlight.
4. She mastered in Kathak dance.
Kathak is one of the ten major forms of classical Indian dance and focuses largely on telling a story. It's a beautiful and very mesmerizing dance that takes time and effort to truly master. The fact that Sumann managed to use this as her master's program is very impressive since it means that she is very much into culture and found it engaging enough to study with great interest.
3. She started out as a model.
A lot of young women seem to take this route into the industry, but then again just as many don't. It seems to give a lot of them a great deal of exposure though I have yet to see how it lands them anything other than one modeling gig after another. Maybe the look is what interests the producers and studio executives initially and allows them to think that it might be worth their time to give the young ladies a try in film.
2. Her film career began in 2011.
Sumann has been active since 2011 and still is to this day. She's still listed as a model and dancer so it's easy to assume that she's still doing all of of them, fulfilling the roles in order to get more exposure and create a bigger buzz for her name and her reputation. It's a smart move actually and could possibly land her a coveted role within Bollywood or Hollywood, you never know.
1. Her filmography isn't that extensive yet.
Like I said above she's relatively young and still has a lot of time. She could be biding her time to find the right roles or she could be attempting to live her life and not become disenchanted with her life as a famous individual. It would make a lot of sense really, but it also makes sense that she should take on a few more roles here and there.
Sumann seems like she could go somewhere if she landed the right role.
Tell us what's wrong with this post? How could we improve it? :)
Let us improve this post!