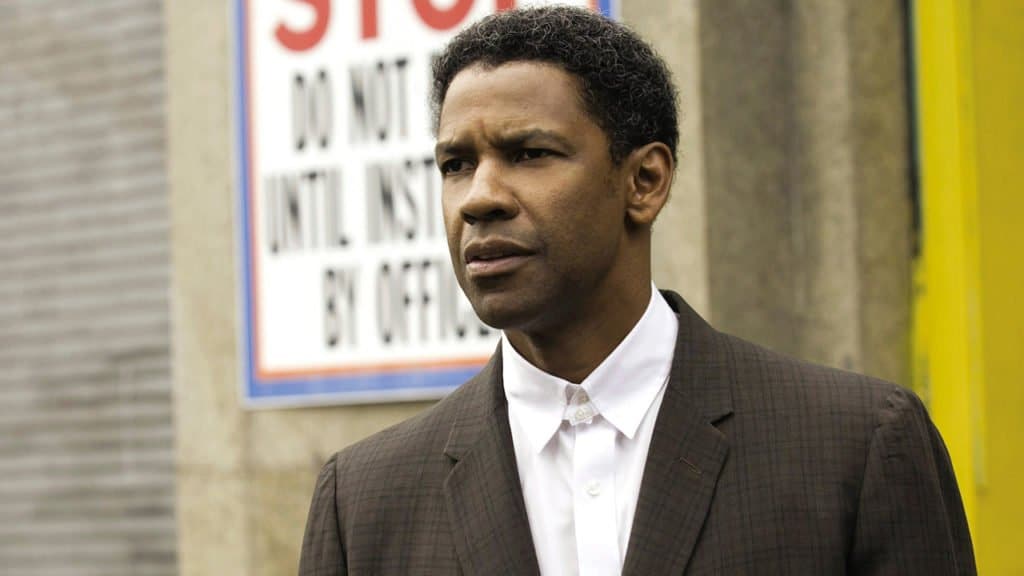 It's a question that a lot of actors have had to ask themselves at one point in their career, "Am I done?". But one thing that a lot of fans either accept or don't want to admit is that some actors, especially those that are as accomplished as Denzel Washington is, tend to look at their career in a manner that makes it clear that unless they feel challenged, there's no reason to keep going. It's not so much that Washington is ready to leave everything behind, but it does sound as though he might be interested in doing something else with his career, and eventually, acting might not be it. One has to remember that this individual has done just about everything he can, and has done it so well that people utter his name with a bit of reverence that makes it clear that he's become a legend in his own time. The fact that he might want to step away from acting isn't tragic, it's a sign that he's done everything he set out to do at this point, and he's ready to take on a new challenge.
There's a good chance that he might show up in a cameo or shortened appearance here and there over the years, as many actors have done, but as far as being the star of a movie it's very possible that he's looking for something that might not come along that often. Great roles are sometimes far more plentiful than legendary ones, and Denzel has taken on all types of roles during his time in the industry, which means that he's been there, done that, and is now looking for something else. The word 'retirement' is enough to make some people worry and actually sadden other individuals since too many folks take it as a sign that he's simply ready to walk away from it all.
In truth, it doesn't sound as though Denzel is going to pack his bags and head out at all, it sounds as though he might stick around, but that he might entertain other options rather than acting. All those that have done the same thing their entire lives should recognize how difficult it is to just walk away from what they know, what they've done for so long, and yet, it does sound as though he might stick around behind the scenes, or find something that can offer him the challenge he desires. Trying to list a movie that suffered because of Denzel's acting is kind of tough, isn't it? He's been all go and no stop for a long time now, and he's done things that a few people might not have thought that he was capable of doing, but it's likely, in part, because of this that he's ready to move on and do something else. Once you've done all you can do, or feel that you've reached a point such as this, the question to ask is 'what's next?'. Quite honestly, that's a good question when it comes to several actors in the business that feels as though they've either peaked or have hit a point in their career where trying to top their own act is becoming increasingly difficult.
It's not that he can't do it, but it is that each effort might feel as though it will continue to come up short. There's a lot of love for Washington when it comes to Hollywood and when it comes to the fans since many would consider even mentioning that it's time for him to step aside to be fighting words. The level of fanaticism that some fans bring to the industry is a bit scary at times, but this is how loved Denzel has been over the years. But at this time it might be best for him to follow another path, one that might still have everything to do with show business, but also one that might seek to challenge him in ways that haven't been done yet if that's even possible. Washington has managed to approach so many projects with the kind of professionalism and has accomplished so much that it feels as though he can match himself when it comes to a future role, but topping what he's already done is a tall order to meet.
Whatever happens, his legendary status is already assured since he's been one of the most beloved actors in the industry for a long time now. Whatever he does, one can rest easy knowing that he's going to be supported by his peers and his fans alike. One can only hope that we'll continue to see him on the screen for a while to come, but when that day comes that he decides to step away, it's likely going to be to thunderous applause followed by a hefty 'thank you'.
his career
Tell us what's wrong with this post? How could we improve it? :)
Let us improve this post!