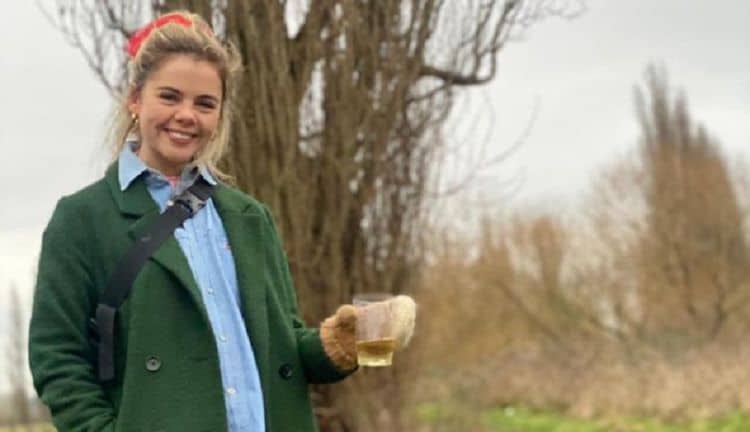 First impressions carry a lot of weight, and when Saoirse-Monica Jackson made her on screen debut in 2016 it was very clear that we were going to be seeing a lot more from her. Over the years, the talented actress has continued to leave viewers impressed with her level of skill and her undeniable versatility. Although her resume isn't very long at the moment, she's already had some great roles. Most people will recognize her from playing Erin Quinn in the popular series Derry Girls. Now Saoirse-Monica is hoping to bring that same magic to the big screen. She has two movie roles coming up and her fans are looking forward to seeing what she has in store. Here are 10 things you didn't know about Saoirse-Monica Jackson.
1. She Really Is A Derry Girl
Saoirse-Monica doesn't just play a Derry girl on TV, she really been one for her entire life. She was born and raised in Derry and is very proud of her hometown and her natural Derry accent has come in handy during her time on the show. It's unclear whether or not Saoirse-Monica is still baed in the Derry area.
2. She Started Acting Around 6-Years-Old
Saoirse-Monica caught the acting bug at a very early age, and like most people she was hooked. She initially developed an interest in acting after spending lots of time watching old movies with her mom. She and her mom would then put on little performances at home. Saoirse-Monica's passion for acting was so obvious that her mom eventually asked if it was something she would be interested in doing.
3. She Used To Work In Sales
Every actor has a story about a random and completely unrelated job they had before their acting careers took off. For Saoirse-Monica, that job was working as a saleswoman selling Hello Fresh door to door. Not only did Saoirse-Monica hate the job, but she was so bad at it that she ended up getting fired. Losing a job is never a good feeling, but it allowed her to free up her time to focus on what she really wanted to do.
4. She Loves Reading
Being a professional actress can be very hectic, so it's easy to see why Saoirse-Monica would prefer to spend her free time doing something that allows her to enjoy some peace and quiet. Reading is one of her favorite things to do and she likes to read a wide variety of books.
5. She Is Very Adventurous
Saoirse-Monica is all about making the most of everything life has to offer, and as a result she loves to have as many exciting experiences as she can. She always looks forward to trying new things and she loves to go biking and exploring local walking trails.
6. She Went Through A Party Girl phase
There are lots of people who go through a party phase, but Saoirse-Monica's was a little more intense than others. At one point in time, she even took a pledge to give up drinking but unfortunately she wasn't able to stick to that pledge which caused some tension between her and her parents.
7. She Loves Giving Back To Others
Even though Saoirse-Monica has only been acting professionally for about five years, she's already built a substantial platform. Now that she has people's attention, her goal it to do more than just keep them entertained. Saoirse-Monica also hopes to have a positive impact on the world and she enjoys helping others. In 2018, she collaborated with a charitable organization called Have Your Tomorrows (HURT).
8. She Is A Formally Trained Actress
Saoirse-Monica's natural acting skills were evident at an early age, but she has also put in lots of work to make sure she's making the most of her talent. She received an acting education from Arden School of Theatre in Manchester. The school boasts other noteworthy alumni including Shaun Dooley and Tracy Shaw.
9. She Isn't Really A Teenager
Saoirse-Monica's character in Derry Girls may have been a teenager, but in real life she's much closer to being 30 than she is to being a teenager. At the moment, Saoirse-Monica is 27-years-old, but thanks to her youthful appearance and a little hair and makeup she can easily pass for much younger.
10. Educating Rita Is Her Favorite Movie
Saoirse-Monica doesn't just love to act, she also loves to watch other talented actors. She enjoys watching movies and there's one in particular that she could watch over and over again. She told the Irish News, "Educating Rita is probably my favourite film of all time. Julie Walters is my favourite actor and Educating Rita shows her in all her warmth, humour and glory."