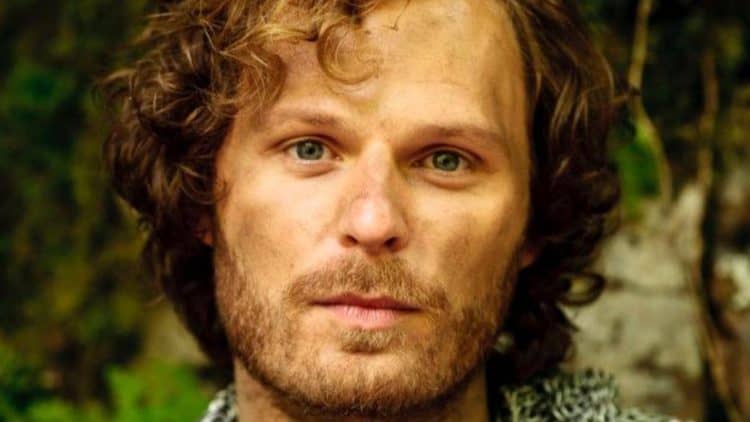 Rupert Young's name and face may not be that well-known to American audiences just yet, but that won't be the case for much longer. It was recently announced that the talented British actor will be joining the cast of the hit series Bridgerton for season two. UK audiences are no strangers to Rupert's impressive work and will recognize him best from his role in the TV series Merlin. Now Rupert has a solid chance to establish himself as a true international star and he's ready to make his mark in a major way. Although we still have a while before season two of Bridgerton debuts, that just means there's plenty of time to get familiar with Rupert and his work. Keep reading for 10 things you didn't know about Rupert Young.
1. He Started Acting At An Early Age
Finding something to love is a journey that can take some people an entire lifetime, Rupert was lucky to discover that thing for him when he was just a child. He fell in love with acting at an early age and quickly knew that it was something he wanted to take seriously and pursue at a high level.
2. He Likes To Travel
Rupert was born and raised in London, and as far as we know he still lives there. That doesn't mean he hasn't seen other places though. Rupert loves to travel and he has been able to visit some great places over the years including Sri Lanka and Australia. As his career continues, he will probably be able to add some more places to the list.
3. He's Not Really Into Social Media
After the official announcement that Rupert would be joining the cast of Bridgerton, there were probably a lot of people who went straight to social media to try to learn more about him. Unfortunately for them, there isn't much to find. Although Rupert does have accounts on Instagram and Twitter, he isn't very active on either platform.
4. He's Been On Broadway
Rupert's TV roles are what has earned him the most notoriety among the general public, but the stage is where he began his career and also where he's found lots of success. He has been part of several plays including a Broadway production of Dear Evan Hansen.
5. He Studied At LAMDA
It's no secret that Rupert is working with a lot of natural talent, but he's also focused a lot of time on learning as much as he can. He studied at the London Academy of Music and Dramatic Art (LAMDA) where he was able to further develop his skills. LAMDA has a long history for producing talented actors including Keira Knightley, John Lithgow, and Donald Sutherland.
6. He Loves Listening To Podcasts
When Rupert is traveling and looking for a way to block out the noise, he likes to turn to podcasts. When asked why podcasts are one of his favorite things he told an interviewer, "Takes me into my own little world in the middle of a crowded train in rush hour and makes it bearable."
7. He Was In An Episode Of Shameless
Over the course of his career, Rupert has worked hard to balance his time between the screen and the stage. While his screen resume doesn't include a lot of major roles, he's definitely been a part of some great projects. Rupert was in an episode of Shameless (the original British version) in 2010.
8. He Doesn't Compare Himself To Others
We've all heard the phrase 'comparison is the thief of joy' and it's something that Rupert believes. Some of the best advice he's ever gotten was that it's never good to compare yourself to others, and it's something that he lives by. In an industry like acting, constantly comparing yourself to others could result in some serious sadness.
9. He's Grateful For All Of His Fans
For people with performance-based careers, fans are essential. After all, it's impossible to be successful if there aren't any people who care about what you do. This fact isn't lost on Rupert and he is extremely grateful for everyone who has supported him over the years. Despite not being very active on social media, he likes to connect with fans when he can.
10. He's A Stranger Things Fan
There are plenty of actors who prefer not to spend a lot of time watching TV or movies because they don't want their time away from work to be consumed by the industry. Rupert, however, doesn't mind catching up on TV every once in a while and Stranger Things is on the list of shows he's binged.
Tell us what's wrong with this post? How could we improve it? :)
Let us improve this post!