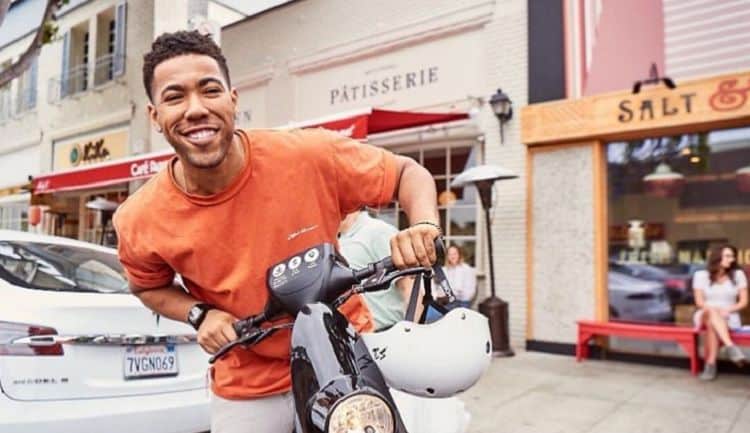 You may not be familiar with Kevin Miles by name yet, but there's a very good chance you've seen his face. In 2020, he became the new face of State Farm when he was cast to play Jake in the commercial series.Prior to being cast as Jake, Kevin appeared in several short film projects and made some TV appearances. Thanks to the commercials, Kevin has been introduced to countless people and the job could eventually lead to other opportunities. I think it's safe to say that this is the start of really big things for Kevin and his fans are looking forward to coming along for the ride. Keep reading for 10 things you didn't know about Kevin Miles.
1. He Is From The Chicago Area
There isn't much information out there about Kevin's life before he got into acting, but a post on one of his Instagram highlights suggests that's from the Chicago area. Chicago is known for being home to countless well-known and talented stars, and Kevin is on his way to becoming yet another one.
2. He Is A Formally Trained Actor
Kevin has always been serious about his craft and he's worked hard to hone his skills to the best of his abilities. He began his acting training at the Chicago Academy for Dramatic Arts. He then went on to study at Webster University where he earned a BFA in theater.
3. He Was In An Episode Of S.W.A.T.
Kevin doesn't have the longest list of acting credits, but he has been working pretty consistently since making his on screen debut in 2010. He has made guest appearances on some well-known shows including S.W.A.T. He was also in an episode of Criminal Minds in 2020.
4. He Is Good Friends With Joey King
Joey King is arguably one of the most talented young actors in the industry at the moment and Kevin Miles is proud to call her a friend. In an Instagram post, he gave her a beautiful shoutout for her birthday in which he said, " You inspire me g. From workouts that make us feel nauseous, to life talks & poop talks, I'm having a blast with you in my life fam. Thanks for welcoming me into your life with open arms ??I love you kid."
5. He Is A DJ
Acting may be his main focus, but it's not the only area of the arts he has been involved in. During his college years, Kevin performed as a DJ under the name DJ Kevin Mimms. It should also be noted that earlier in his career, Kevin also acted under the name Kevin Mimms.
6. Family Is Important To Him
It's always nice to have a strong support system to lean on, and Kevin has been fortunate to find that in his family. He has a close relationship with both of his parents and his sister. When he isn't busy with work, you can usually find him spending time with his family.
7. State Farm Isn't The Only Company He's Done Commercials For
State Farm commercials are what he's best-known for, but Kevin certainly isn't new to the commercial game. He has worked with several major companies over the years including T-Mobile, Hyundai, Taco Bell, and McDonalds. This experience will definitely come in handy as he grows in his career.
8. He Is A Private Person
The entertainment industry is known for being full of people who love to put their lives on display. From relationship drama to family business, most of us know lots of intimate details about our favorite celebrities. Kevin, however, seems to prefer a more low key approach. He hasn't shared much personal information and his social media presence is mostly focused on his work.
9. He Started A Company
On top of being creative, it appears that Kevin also has an entrepreneurial spirit. An old Facebook page shows that he started a company called Animal House Underground. According to the description, "Animal House Underground started as college party house based near Webster University and had a large Webster following. Creator Kevin Miles Mimms started Animal House to bring city life style partying to the more "calm" laid back version "partying".
10. He Knows Exactly Which Super Power He'd Want If He Could Pick One
Have you ever thought about which super power you'd choose if you could pick one? Kevin has, and his answer might surprise you. During an interview with Fanversation he said that he would love to have atomic manipulation so he could do lots of cool things including fly and morph.
Tell us what's wrong with this post? How could we improve it? :)
Let us improve this post!