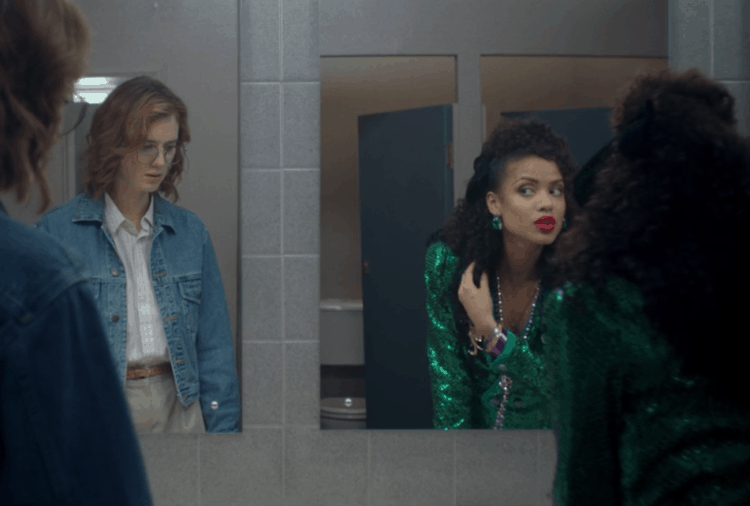 Gugu Mbatha-Raw comes off a rather interesting person since she seems so down to earth whether she's on a film set or off on a personal venture. Many starts claim to have a quiet life away from the screen and while some of them are very truthful and in fact do tend to just enjoy a lot of downtime between pictures, whenever possible, Gugu seems to really just step out of the Hollywood aspect of herself and into a much calmer state that she happens to enjoy. It's great to be able to shift from regular person to Hollywood star so easily but it's also nice to know that people such as Gugu that are in the spotlight are able to recognize that at the end of the day they're simply people like anyone else. Granted they have the riches and fame unlike many others but beyond all that they're just people.
Here are a few things you might not have known about her.
10. She's been interested in acting from a young age.
From around the age of four she's been interested in music, dancing, and acting. Since then she's been doing her best to keep that interest and to find an outlet for it that might afford her the chance to show her passion to the world.
9. She enjoys playing roles that inspire her.
It's difficult playing a role that you have no love for, it's kind of like writing for subjects that you have no desire to write about largely because they don't interest you. So far however Gugu has found one role after another that has allowed her to showcase the passion she has for her work.
8. She was in the live action version of Beauty and the Beast.
Plumette wasn't exactly a big character in the story but thanks to Lumiere and his ravenous passions she was considered a worthwhile character to keep around. She was a part of the castle after all and therefore a character worthy of keeping.
7. Different fragrances help her to get in the mood for different parts.
It's odd how a certain smell can entice or ward away those that feel moved by different scents. In some ways this is very complex when it comes to explaining and in others it's quite simple since certain fragrances manage to invoke different emotions and feelings that drive people forward.
6. She enjoys the classics.
By her understanding however the love of classics does not mean bringing them back in a manner that is little more than a cry for nostalgia and a call to try and better what was made before. The love of a classic is BECAUSE it is a classic, not because it needs to be reinvented.
5. Off screen she likes to just be herself.
For Gugu it's like slipping out of a garment when she's off screen. She wants to be who she is and put away the Hollywood actor for a while in an attempt to just be the normal person that most actors are to begin with.
4. She's had a recurring role in Dr. Who.
Being able to say that you've been a guest star on a show like Doctor Who is all well and good but being able to claim that you've been a recurring character is a humongous boost to one's career and esteem in the eyes of fans that doesn't generally go away that soon.
3. Her career started in 2004.
Nearly a decade and a half she's been in the business and it's obvious that she's learned a few things but might still have some things to learn. Right now her career is at a stable place and it's safe to say that she's in the driver's seat so to speak.
2. She was in Free State of Jones.
Movie such as this have been causing a stir throughout the nation for a while as some decide to cry out that it's far from the truth while others decide to stand up and state that it was as close to the truth as it could be. The idea that the Confederacy had it's own problems from within is kind of amusing to be honest.
This was a favorite of many people back in the day when it was still just a book, but the movie version has left a lot of people divided on just how good it really was. The whole story is one that is great for the message it sends but it seems to have gotten a bit lost in the special effects as the story was kind of convoluted in a way and somehow not quite as forceful.
Gugu is definitely someone to keep watching since she can take on a wide variety of roles and is thereby a versatile actor.