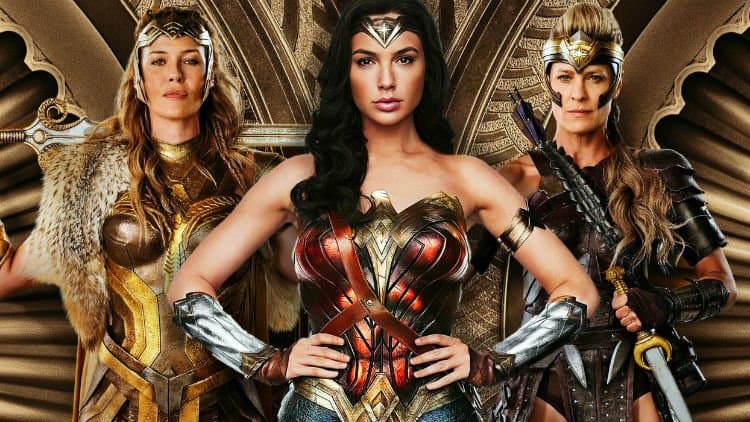 Well, the good news is that the third Wonder Woman is still going to happen, but the bad news is that it might not start production until around 2023, as the delays that occurred during the second movie could have had a bit to do with pushing things back. There's also the fact that there are another couple of movies to think about first, such as the Cleopatra movie that Gadot will be starring in, and Patty Jenkins' Star Wars movie, Rogue Squadron, which has been halted indefinitely if rumors are true. There's a lot to get through before a third Wonder Woman movie can be attempted, and even then, one has to wonder how many actors from the movies will be returning. One thing that has been made clear is that this movie will take place in the present and conclude Diana Prince's arc leading into the Justice League movie. At the moment, however, there's no real idea of what's going to happen with the third movie, who will be starring in it other than Gadot, and which villains might pop up this time around.
It could be said that Wonder Woman: 1984, wasn't quite as well-received as it was supposed to be, as the excitement that came from watching the trailers and anticipating what was going to happen was kind of dampened when watching the movie. Something about the way that everything went didn't really conform to what people were expecting, especially considering the stakes that the movie set and the effects that came from it. The return of Chris Pine's character was a shock to a lot of people until it was figured out how it happened, and the fact that Diana allowed it until she realized that she had to let go. For one reason or another, the second movie might have been successful, but it didn't feel like it since the story fell a little flat.
The third movie already sounds like it might be gaining the kind of expectations that fans tend to build when thinking about whether or not their favorite characters will be able to push through one lackluster movie and come back in style to show people that they can create a movie that rivals the first. When Wonder Woman came on the scene, it kind of needed to be a success since the DCEU was already reeling at that point and needed a win. Wonder Woman gave the DCEU that push in a big way by being one of the most awesome and well-respected movies on the list since it managed to dominate the summer releases and brought a great deal of hope to a lot of people that the DCEU hadn't faded out yet. Of course, things spiked for a while and then started to dwindle yet again when Joss Whedon was given control over the Justice League movie when Zack Snyder had to bow out for personal reasons. When Snyder came back however he added a great deal of exposition to a movie that already had too much of it, and in doing so created a fervor that gave rise to the Snyder Cut and the thousands of people that were willing to defend it no matter what.
When Wonder Woman: 1984 came out, a lot of DC fans were still more than willing to die on that metaphorical hill as they defended the movie and said whatever they had to in order to justify its existence. But the truth is that the fire and the edge that the initial movie had didn't transfer to the second movie, and it was a little too easy to see that the impressive nature that Diana had been given had fizzled just a bit. This was kind of disconcerting, but it wasn't the death knell for Wonder Woman since a third movie is entirely possible and with the number of enemies that the character still has to showcase it's very easy to think that she'll be able to put up a third movie and possibly complete a trilogy that will cap off a very impressive showing that fans will remember fondly. And the best part is that there's no way of knowing this, but it's easy to guess that under the right circumstances that Gadot would be willing to take on the role once again moving forward.
As of right now, no one really knows just how long Wonder Woman is going to be seen in the DC universe, but it does feel safe to think that Gadot, who is still relatively young when it comes to her role, might be able to stick around long enough to turn this character into a screen legend, much as Lynda Carter did for TV. If that's the case though, then Wonder Woman 3 is going to have to be more than a little impressive.